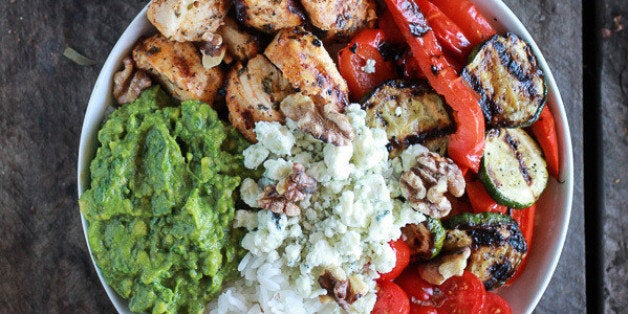 The lunch slump -- it happens to all of us. Once you've eaten at every lunch spot around your office, and you've made every sandwich, soup and salad you can dream up, you're hit with a total loss of what to eat for your midday meal. Once it sets in, it's hard to shake. Nothing seems appetizing anymore, not even a Chipotle burrito. You should know that you are not alone. And, we're here to help -- with bowls.
We're not talking about China or earthenware, but rather we're talking about what's INSIDE the bowl. If the lunch bowl phenomenon has completely passed you by, here's a quick explainer: mix together just about any ingredients, you want, hot or cold -- typically including a grain, vegetables and a protein -- and put in a bowl. Then, you call it lunch.
Once you get the hang of it, you can make up your own favorite lunch bowl recipe. But until then, we found some great ones to get you started.