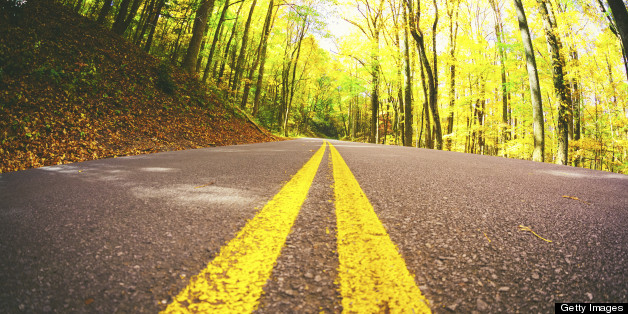 The heart of Appalachia's coal country might not be the first place you'd expect to see cutting edge public health initiatives -- it's one of the least healthy regions in America. But a group of residents is determined to change that. In Williamson, West Virginia, neighbors are coming together to promote healthy living through an exciting new community fitness program: the Lunch Walk Challenge.
In an effort to encourage each other and get fit, Williamson residents committed to walking 10,000 steps (about five miles) a day. They quickly connected with residents in Marin City, California, who launched their own Lunch Walk program. Now the two communities are logging miles, competing, and supporting each other as they virtually "walk" to each other's cities.
Williamson's Lunch Walk program sprung out of work Green For All Fellow Eric Mathis was doing in collaboration with local leaders, through Sustainable Williamson, to create economic diversification and community health in the coalfields of central Appalachia.
Mathis was concerned about the growing illness in his community, and across America -- much of it caused by obesity. Our health care system, he observed, is set up largely to treat illness once it's developed, rather than focusing on preventative measures. Encouraging neighbors to walk together and get in shape offers a way to stave off future health problems like diabetes and heart disease. And it is a powerful chance to build healthier, happier communities.
Mathis joined forces with Green For All Fellow Selim Sandoval in Marin City, California, to take the program across the country. They hope their efforts will serve as a model for communities all across America.
On April 24, we're calling on folks around the country to join the National Lunch Walk Challenge--a simple, fun, collaborative effort to get fit. Our Green For All Fellows -- many of whom already work on health issues like food justice -- will be helping by organizing lunch walks in their hometowns.
You can join the effort, too. It's easy to organize a Lunch Walk in your town -- just use the Lunch Walk Challenge Tool Kit. Click HERE to find out more.
Calling all HuffPost superfans!
Sign up for membership to become a founding member and help shape HuffPost's next chapter