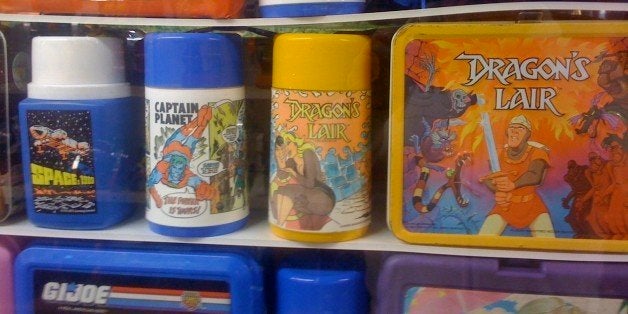 This precious three-minute video from Cool Hunting introduces us to Allen, the museum's adorable elderly curator. Watch as he tours you through his collection of meal pails, which are arranged alphabetically according to the characters on their fronts.
Allen will enthusiastically show you lunchboxes with cartoons of Hopalong Cassidy, lunchboxes featuring Care Bear cousins, and vintage lunchboxes galore.
Your heart will positively wither when little Allen gushes over "the only electric lunchbox he's ever seen!"
Cheers to small-town America.