A woman stands in front of her kitchen sink, nonchalantly washing something in her ruffled blue underwear. It's not some idyllic image of femininity, though -- at least not one that caters to the male gaze. Her long blond hair is unwashed, tied haphazardly into a ponytail; her counter is cluttered with cords and appliances.
It's a candid snap of a girl living girlishly in her own space, rather than performing girlhood for the pleasure of others. It's part of a series taken by Chinese photographer Luo Yang, whose shots of young women with unshaved armpits, unabashed nakedness and brooding cigarette-smoking collectively communicate the candid, even gritty, side of teenagehood.
When viewed by a Western audience, Yang's series seems comparable -- at least aesthetically -- to the bevy of young women working to capture the warring imagery of feminine self-expression and girlish grittiness. Tampons, wads of hair, gunky globs of makeup, and tear-stained faces are featured prominently in the work of Petra Collins and her ilk.
But Yang is billed with an extra task. In her work, she hopes to challenge stereotypes about Chinese women. She works to capture a burgeoning subculture in China, which, according to a description of her work, "defies imposed expectations."
The exhibition text describes Yang's subjects as, "bad-assed and self-aware, yet insecure, vulnerable and torn, with a supreme sense of cool. Although different, they share the same ambivalent emotions, confusions and concerns." Some of the women in her portraits seem unquestioningly brave -- one stares down the camera head-on, accentuating her lip piercing with a pout -- and it's never made clear whether these poses are the result of inner strength, a desire to perform, or, more likely, both.
In another image, a woman lays on her back on concrete rubble, showing off her armpit hair and pretty tattoos. She looks serenely at ease among the contradictions of her self-selected identity markers. In yet another, a woman stands with her legs firmly planted on a busy highway. An onlooker stares, perhaps because she's wearing a long-sleeved shirt with mesh underwear, but she doesn't acknowledge his gaze. Instead, she stares straight ahead, lifting the hem of her blouse.
In an interview with MO-Industries, Yang said that the subject of this particular photo, like many of her subjects, some of whom are her friends, chose the setting herself. "She and her friends often go there for fun," Yang said. "It is interesting to have such a strong comparison between publicity and privacy."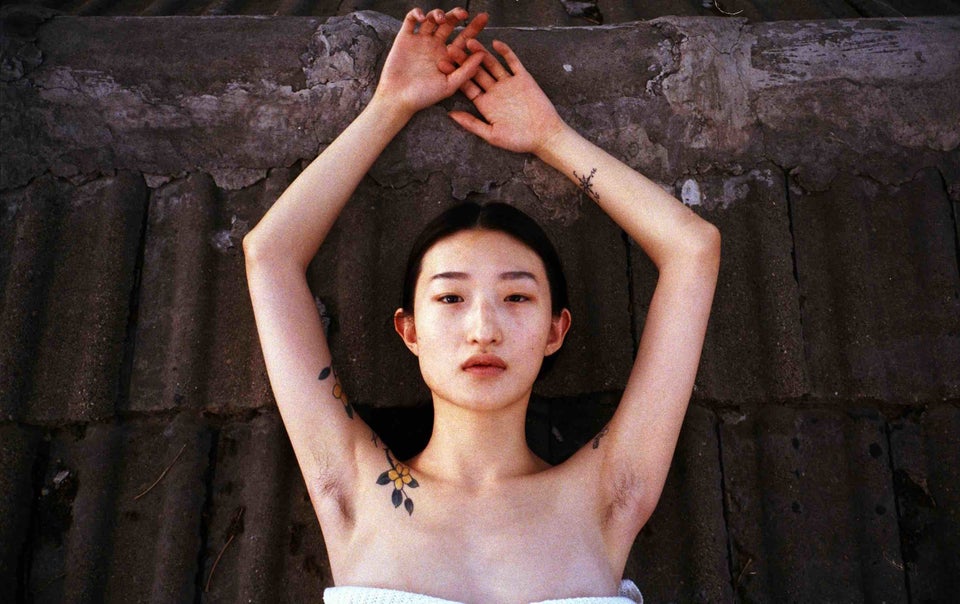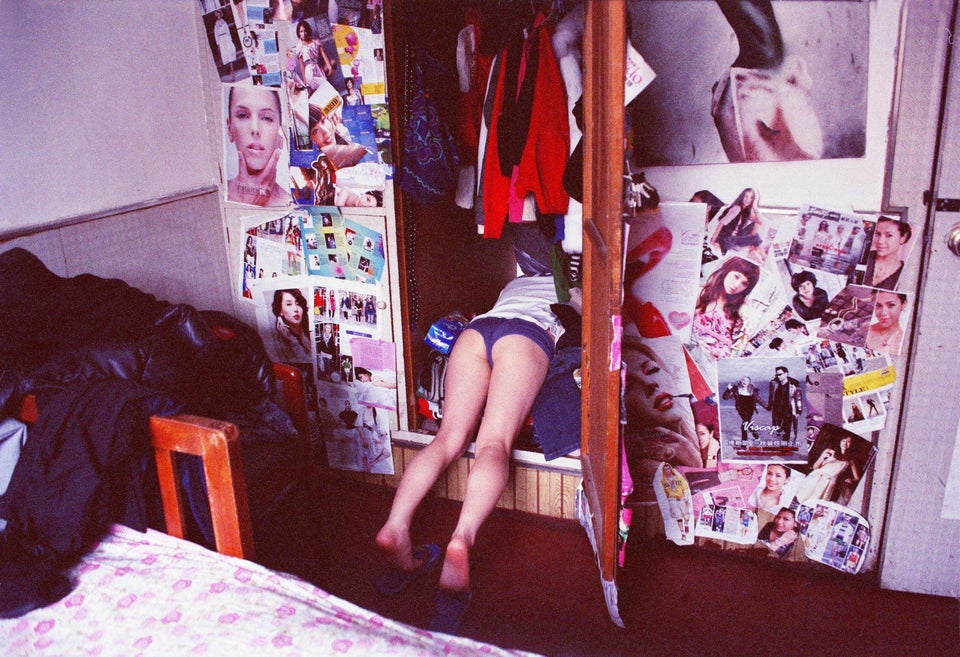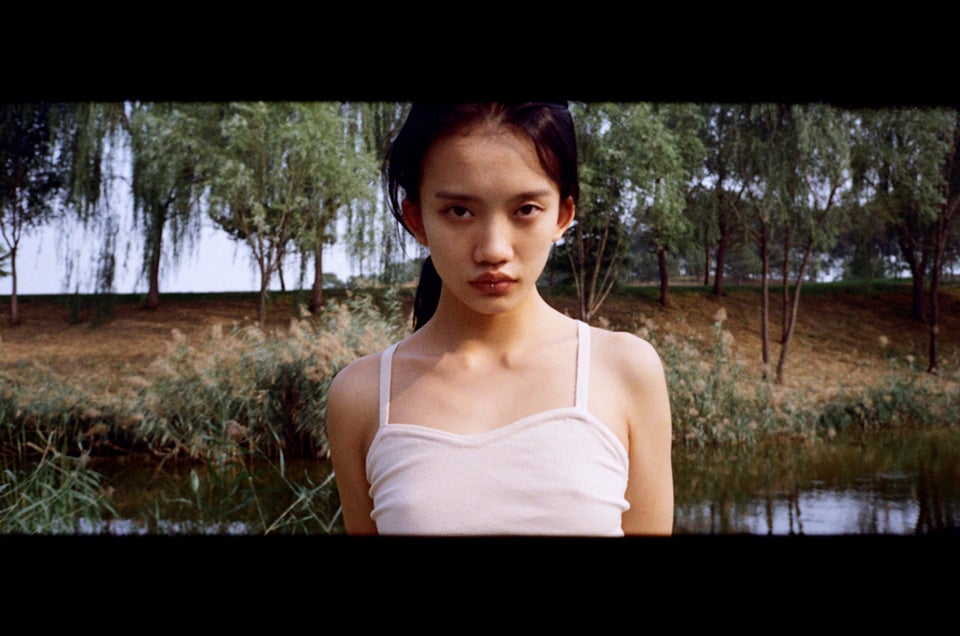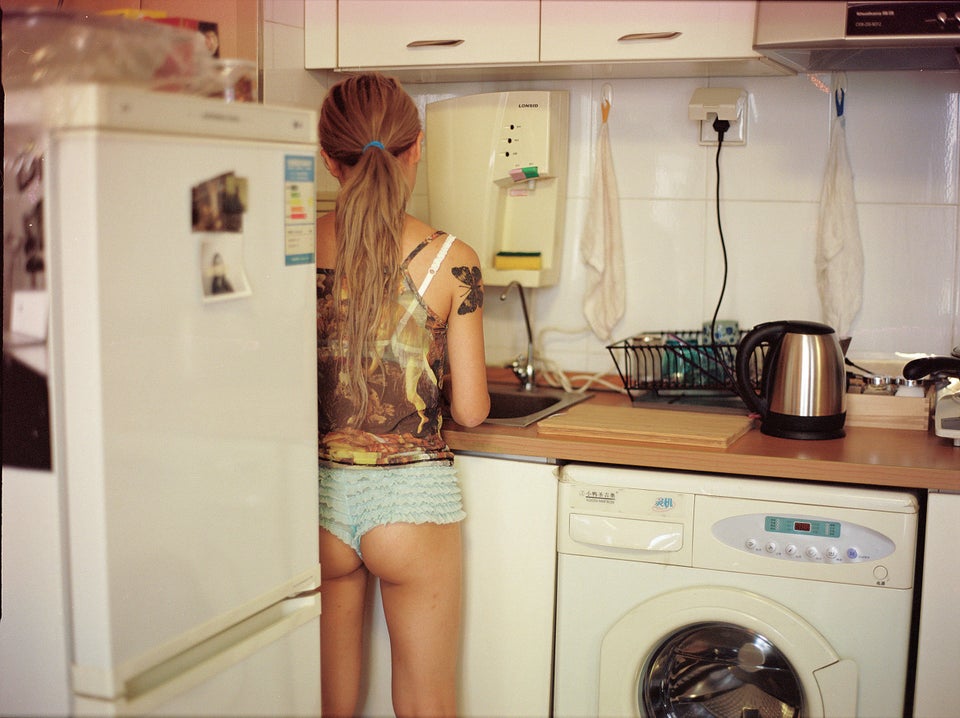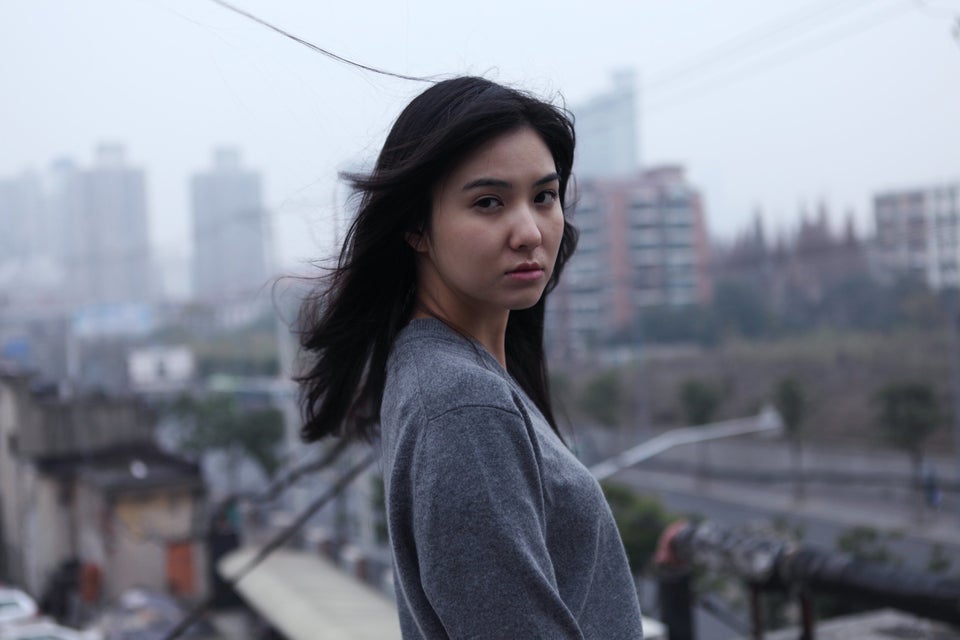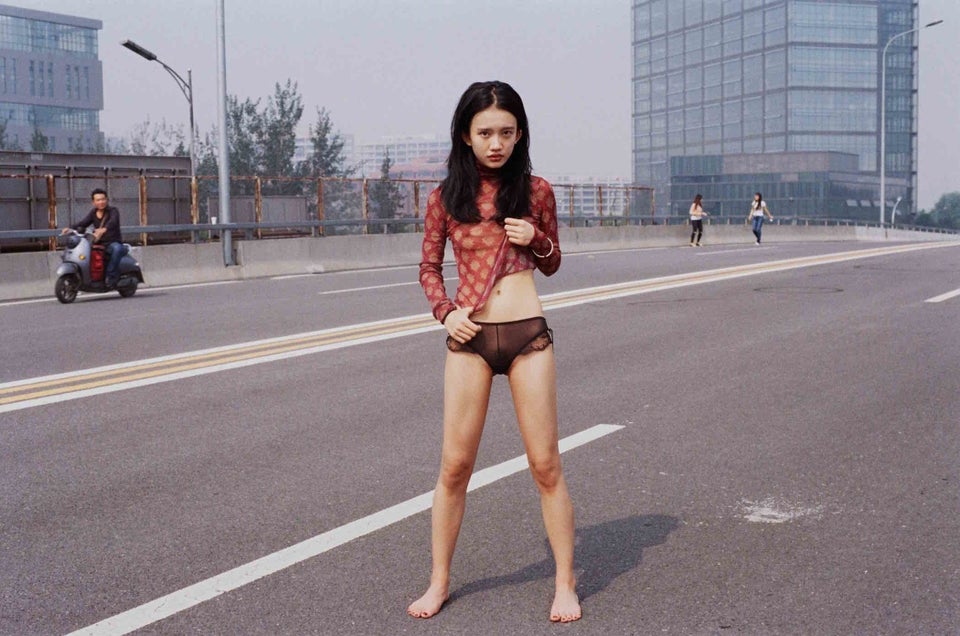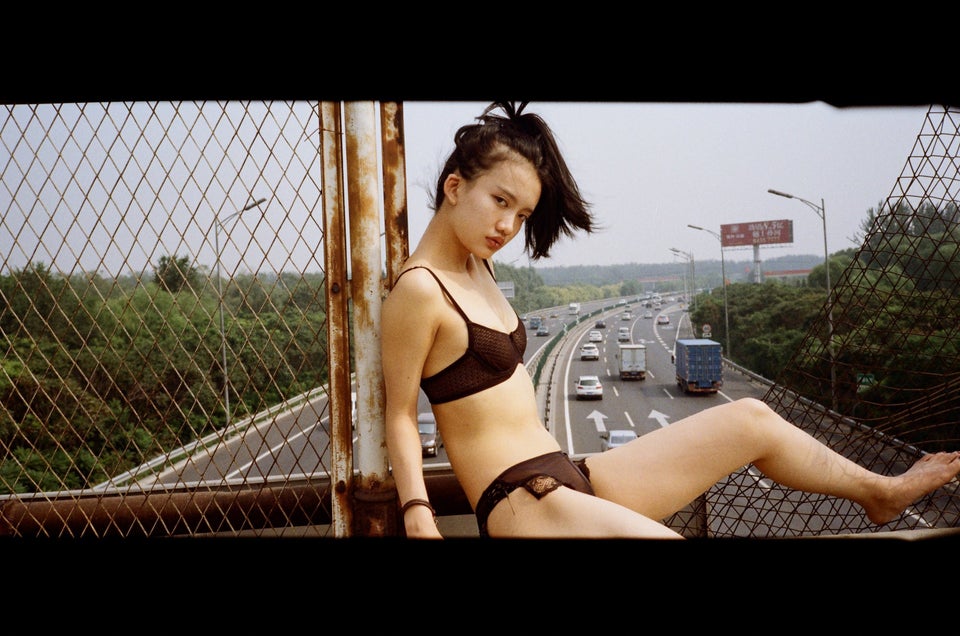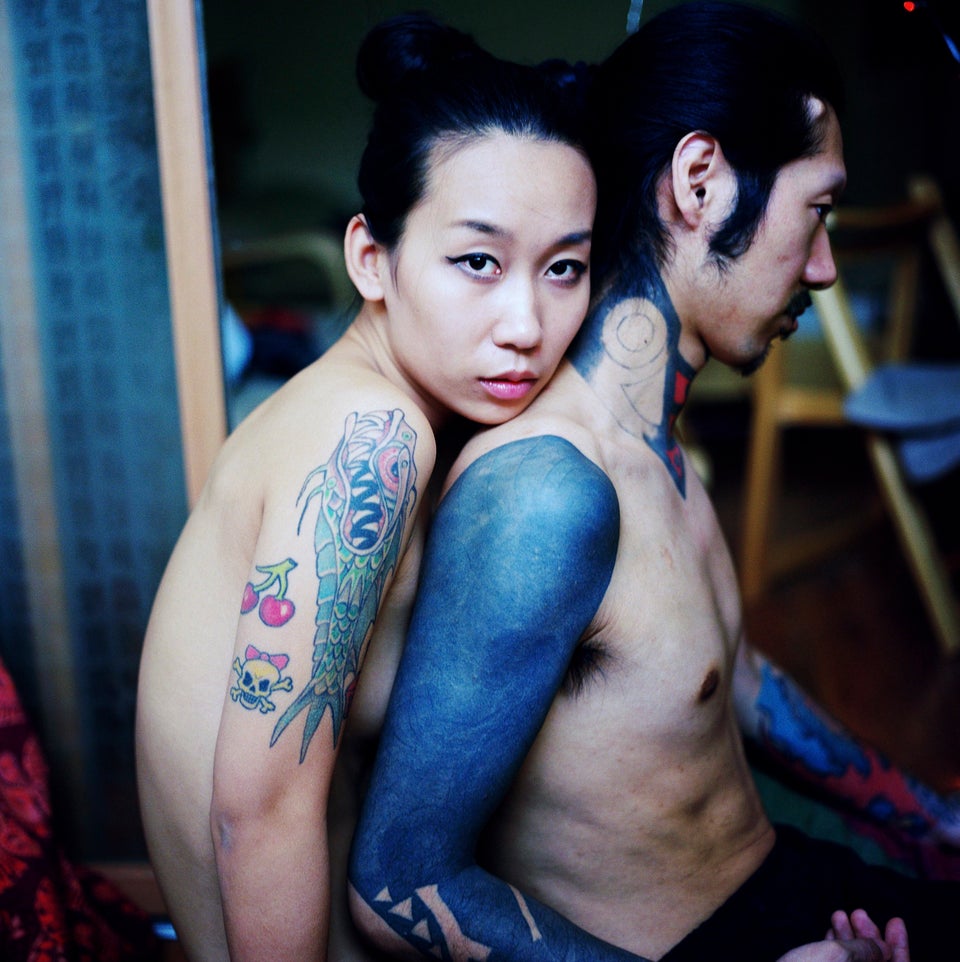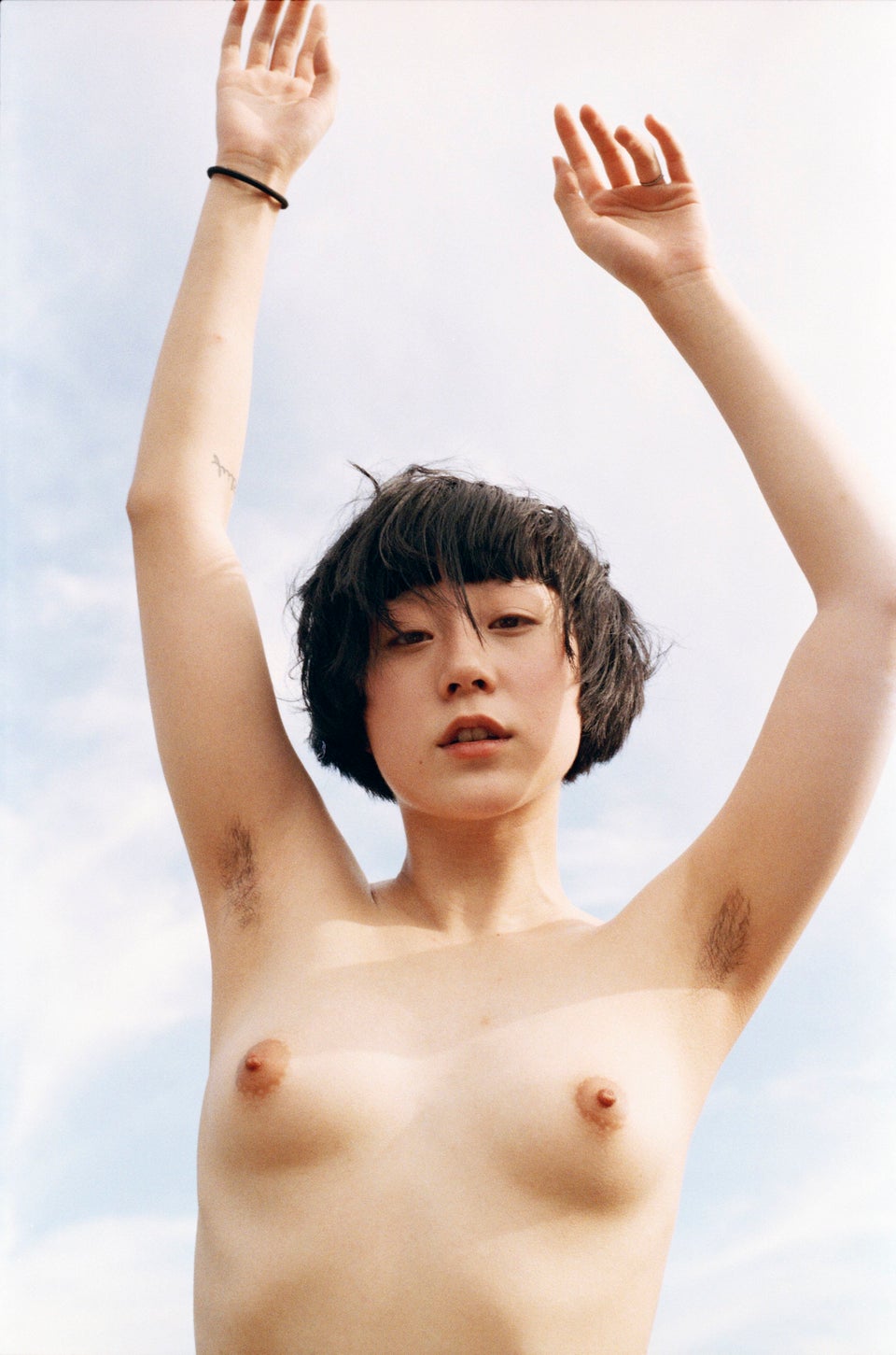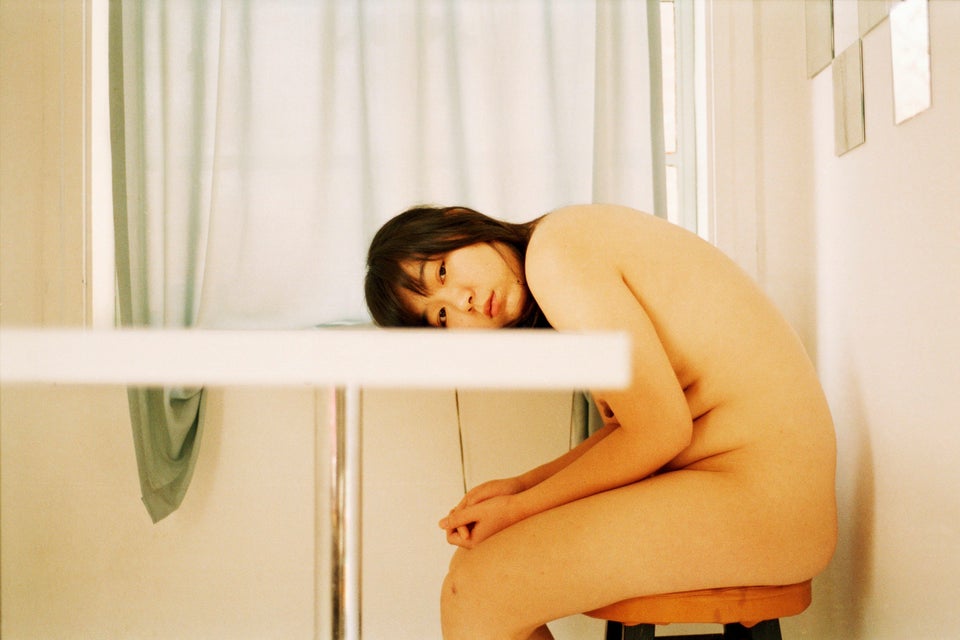 Before You Go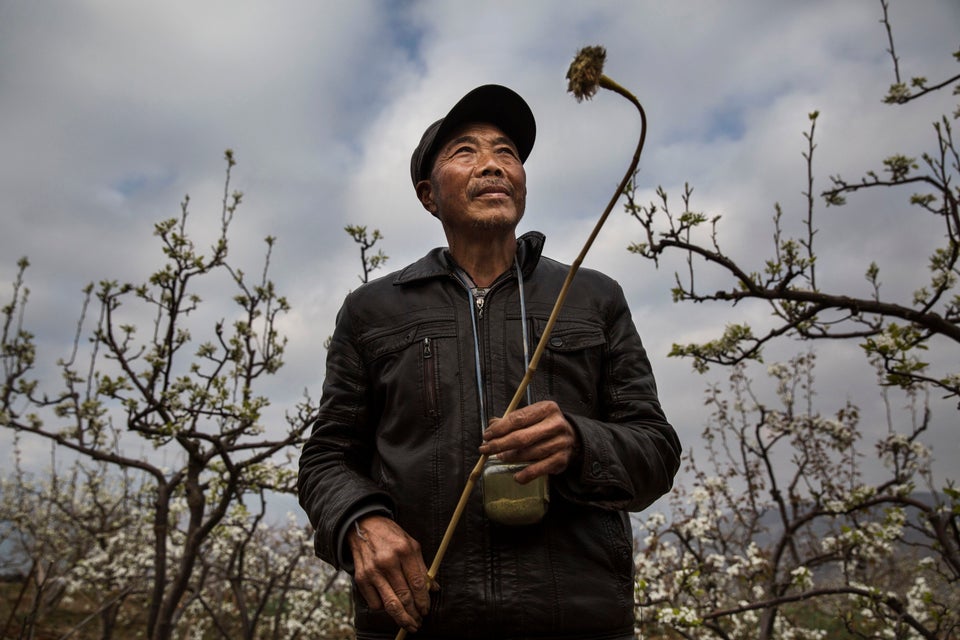 Humans Do The Work of Bees In China
Popular in the Community