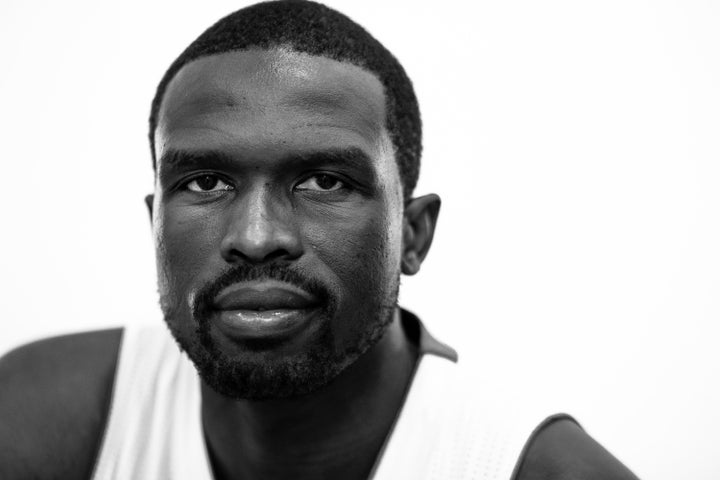 Luol Deng knows what it's like to wait.
Born in Sudan, Deng was sent to Egypt at the age of 3 by his father, who thought he would be safer abroad as the Second Sudanese Civil War raged on at home. There, he lived in Alexandria for five years, stuck in a three-bedroom apartment with the rest of his family, waiting for something to change. 
Finally, the day came when Deng's family was granted political asylum by the British government. 
Today, Deng is one of the NBA's most prominent and respected veteran players. A forward for the Los Angeles Lakers and a two-time All-Star, Deng made a career out of tough defense, offensive versatility and a reputation as a great teammate and better man.
In the days since the Trump administration announced the president's executive order ― which temporarily bars people from Sudan and six other predominantly Muslim countries, as well as political refugees, from entering the U.S. ― Deng has done something else, too: spoken up for those who can't. 
Luol Deng discusses the Trump administration's Muslim ban Tuesday night.
Speaking to reporters, Deng said he felt for the families who were so close to entering America before the ban was enacted last week. "To really see a light at the end of the tunnel and to go toward that light and then that light is turned off is very difficult, not just individually, but for the family," he said. 
"I know what it feels like to wait for that opportunity to come every day." he added. "Every day, there was always a hope that we'd get to leave tomorrow and we'd get to go somewhere."
He continued, "You never knew where, but we just wanted somewhere where we could have an opportunity to make something out of [our lives]."
Deng emphasized that he does not consider himself a particularly political person. But as a refugee, he believes he has an obligation to speak on his experience, however difficult it may be.
Deng is from the city of Wau, which became part of South Sudan when the country won its independence from Sudan in 2011. South Sudan, unlike Sudan, is not one of the seven countries listed in Trump's executive order. But that doesn't make the issue any less personal for Deng.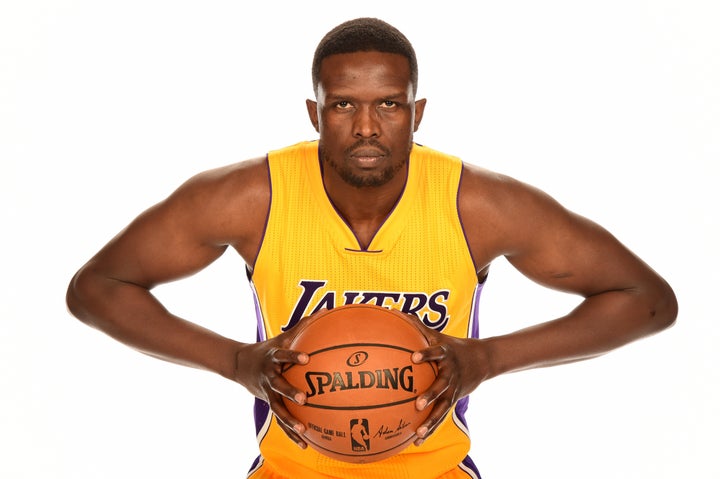 "From what I understand, I haven't seen a lot of refugees committing terrorist acts in this country," he said. "And going back to the story that I said earlier, it took me five years to get the opportunity that I got. I'm sure the background check and everything was done."
Deng first posted about the ban on Monday. In a tweet, he proclaimed himself a #ProudRefugee and noted that anyone who arrives in another country as a refugee is escaping the "depths of despair."
"It's important that we remember to humanize the experience of others," he wrote. "Refugees overcome immeasurable odds, relocate across the globe, and work hard to make the best of their newfound home. Refugees are productive members of society that want for their family just as you want for yours. I stand by all refugees and migrants, of all religions, just as I stand by the policies that have historically welcomed them."
Calling all HuffPost superfans!
Sign up for membership to become a founding member and help shape HuffPost's next chapter
BEFORE YOU GO
PHOTO GALLERY
Portraits of Syrian Refugee Men Resettled In The U.S.