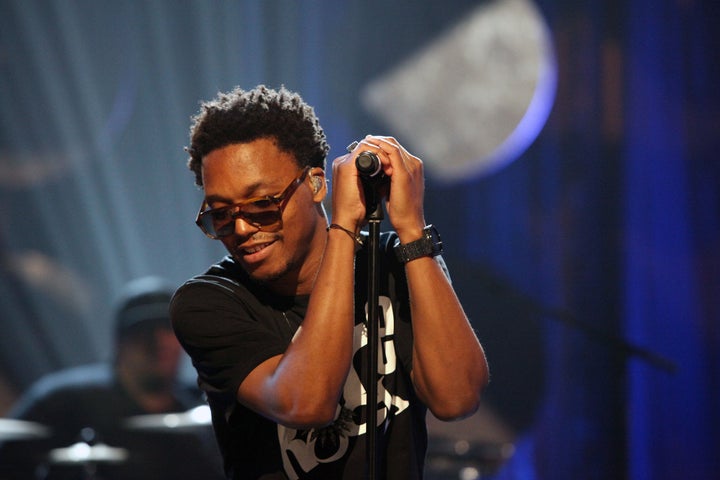 On Tuesday night, Occupy Oakland got a special treat with a visit from Chicago hip-hop star Lupe Fiasco who was in town to play a show at the Fox Theater down the street, according to IndyBay.
Not only did Fiasco join the protest, he took the microphone and spoke before the people, applauding their efforts and rallying others to join them. On Tuesday afternoon, he tweeted to his fans, asking if any of the Occupy Oakland or Occupy SF protesters needed supplies. And according to IndyBay, "he came through, perhaps more than expected, with donated food, supplies, tables, tents, and a generator."
Later at his show at the Fox Theater, the rapper rallied the audience and urged his fans to show support for Occupy Wall Street by joining the Oakland protests. He then showed his love for the Bay Area, calling out "Rest in peace, Mac Dre," to a screaming crowd. "I gotta pay homage. [He was] one of the first. The first."
Fiasco then talked about how the Bay Area has influenced his music.
"The dude who really made me want to rap, that blew my mind with hip hop -- do you all know who that is?" he asked. "I'll do a little rap. The first time I heard this, I was in 6th grade." He then rapped the opening verse from the 1992 hit "187 Proof" by Hayward's Spice 1.
Check out videos of Lupe Fiasco at the Occupy Oakland protest and onstage at the Fox Theatre in the videos below, courtesy of IndyBay:
Popular in the Community