A Nor'easter is no match for New York Fashion Week. The shows must go on -- and they did! Industry insiders and style stars braved the elements in the name of fashion. In fact, we'd like to consider this the perfect storm since it managed to bring Anna Wintour and Lupita Nyong'o together.
That's right, Vogue's matriarch and the "12 Years A Slave" actress were spotted front row and side-by-side at the Calvin Klein Fall/Winter 2014 show on Thursday. (We see you, too, Naomi Watts!) Luipta, aka fashion's new "It" girl, looked perfectly polished in a pale pink frock, thick framed glasses and a bold red lip, while Anna sported her signature trifecta: fur, sunglasses and a blank stare.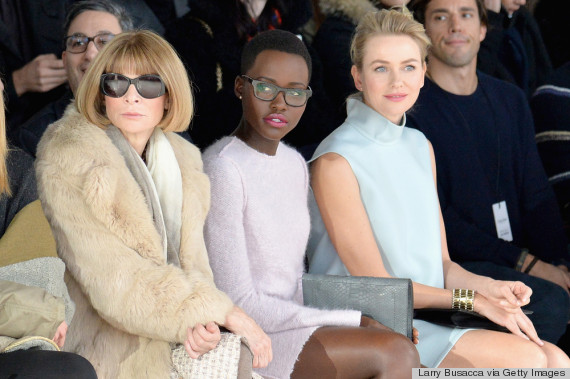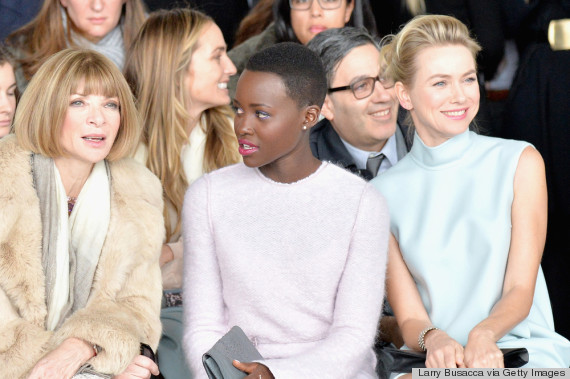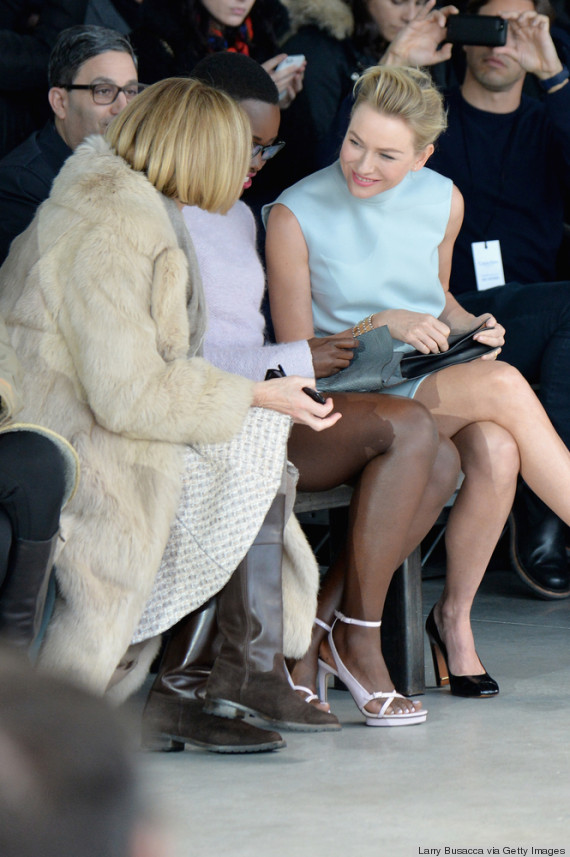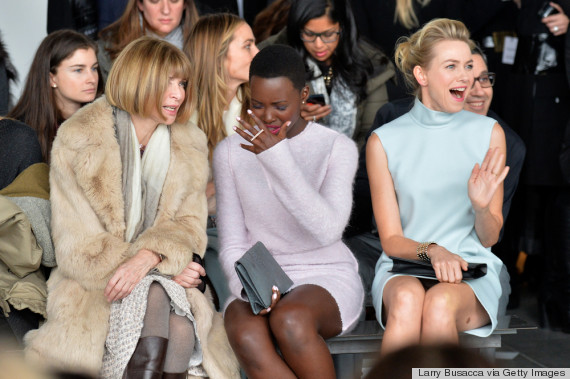 We definitely think Vogue should snag her next. Fingers crossed their recent encounter is one step closer!
Lupita could definitely hold her own amongst these street style stars: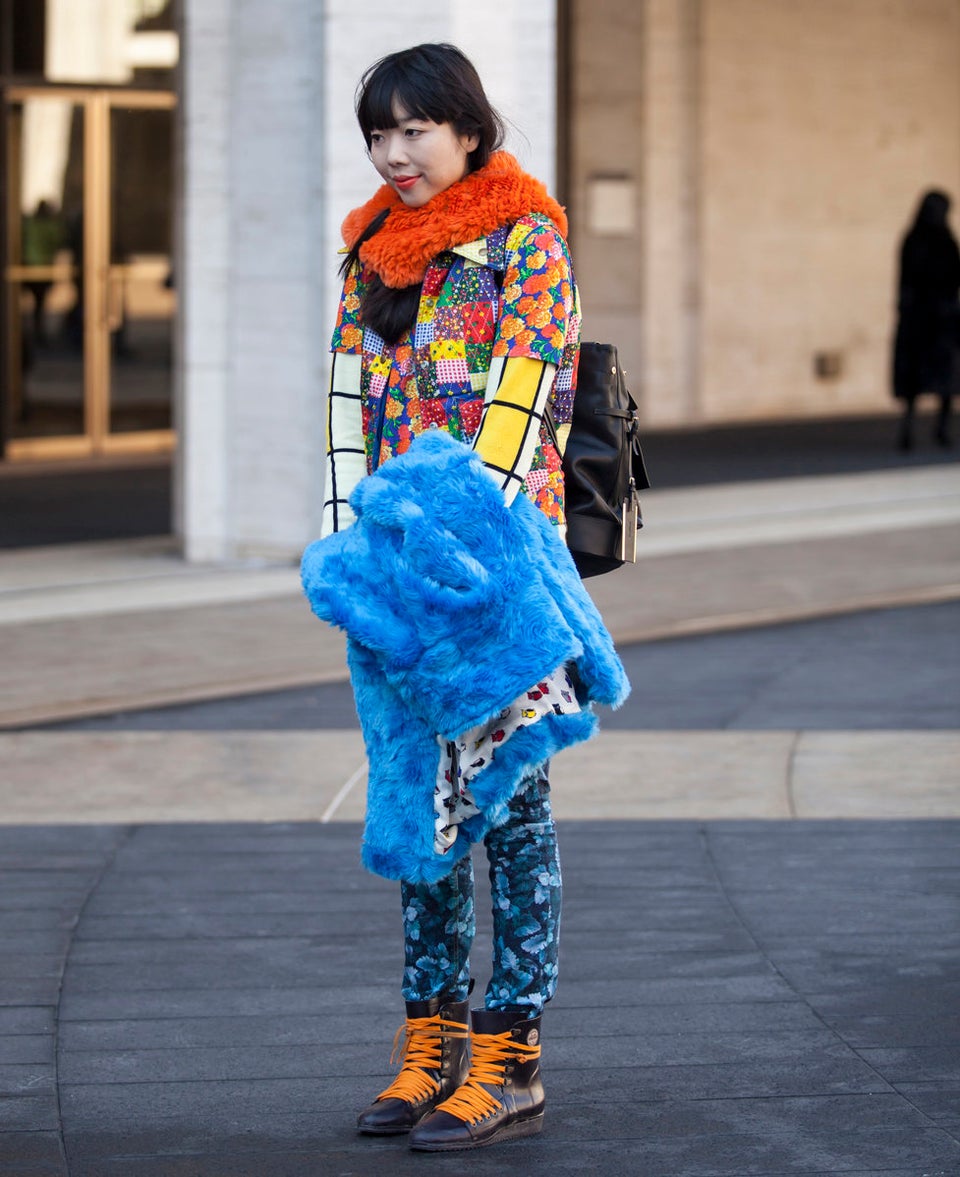 New York Fashion Week: Day 6 Street Style
Related