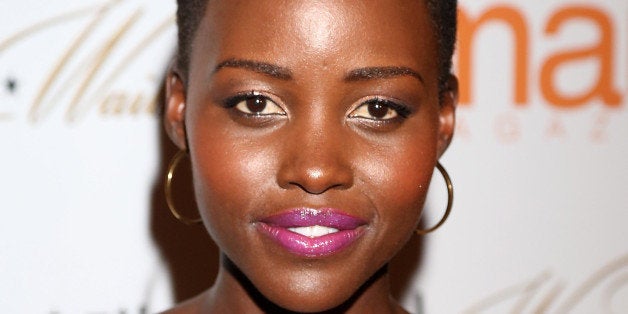 In the interview, Nyong'o talked about her own approach to beauty -- particularly, her hair.
The actress remembers shaving her head at 19 saying, "Once I did it, it was very liberating but I also felt very naked. When you feel the wind on your scalp, it's like, Oh, my God," which encapsulates every vulnerable feeling we have after a major mane change.
Since then, she's kept up with the short-hair-don't-care attitude. We love how, even while being in the throws of celebrity, she keeps things calm and balanced when it comes to personal style. "I've always cared about how I look," Nyong'o says, "but to dress to the nines all the time is to have no life."
Girl, we feel you -- sometimes we've just got to break out the yoga pants, too.
Read more of Nyong'o's Redbook interview on Redbook.com and in the magazine, on newsstands October 14th.