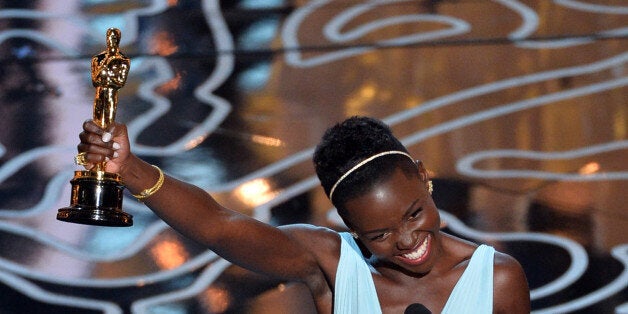 Nyong'o, who co-stars in "12 Years a Slave," defeated Sally Hawkins ("Blue Jasmine"), Jennifer Lawrence ("American Hustle"), Julia Roberts ("August: Osage County") and June Squibb ("Nebraska") for the honor. This is her first Academy Award.
Nyong'o received a standing ovation from the Oscars crowd. "Yes," she yelled, before thanking the Academy of Motion Picture Arts & Science. She dedicated the award to the "spirit of Patsey," the character she played in "12 Years a Slave."
The 31-year-old actress thanked director Steve McQueen as well as her brother. Nyong'o closed her speech with this: "I look down at this golden statue, and may it remind me and every little child that no matter where you're from, your dreams are valid."
Heading into Oscar night, Nyong'o and Lawrence were entangled in a tight competition for the Best Supporting Actress award. Nyong'o won honors from the Screen Actors Guild and Critics Choice Awards, while Lawrence had earned trophies from the Golden Globes and BAFTA Awards. Had Lawrence defeated Nyong'o, it would have been the actress' second-consecutive Oscar win. Lawrence took home Best Actress at the 2013 ceremony. In this category last year, Anne Hathaway won for her role in "Les Miserables."
Yes! Thank you to the Academy for this incredible recognition. It doesn't escape me for one moment that so much joy in my life is thanks to so much pain in someone else's. And so I want to salute the spirit of Patsey for her guidance. And for Solomon, thank you for telling her story and your own. Steve McQueen, you charge everything you fashion with a breath of your own spirit. Thank you so much for putting me in this position. This has been the joy of my life. I'm certain that the dead are standing about you and watching and they are grateful and so am I.

Chiwetel, thank you for your fearlessness and how deeply you went into telling Solomon's story. Michael Fassbender, thank you so much. You were my rock. Alfre and Sarah, it was a thrill to work with you. Joe Walker, the invisible performer in the editing room, thank you. Sean Bobbitt, Kalaadevi, Adruitha, Patty Norris, thank you, thank you, thank you, I could not be here without your work.

I want to thank my family for your training and the Yale School of Drama as well for your training. My friends, the Wilsons, this one's for you. My brother, Junior, sitting by my side. Thank you so much. You are my best friend. And Ben, my other best friend, my chosen family.

When I look down at this golden statue, may it remind me and every little child that no matter where you're from your dreams are valid.

Thank you.
Before You Go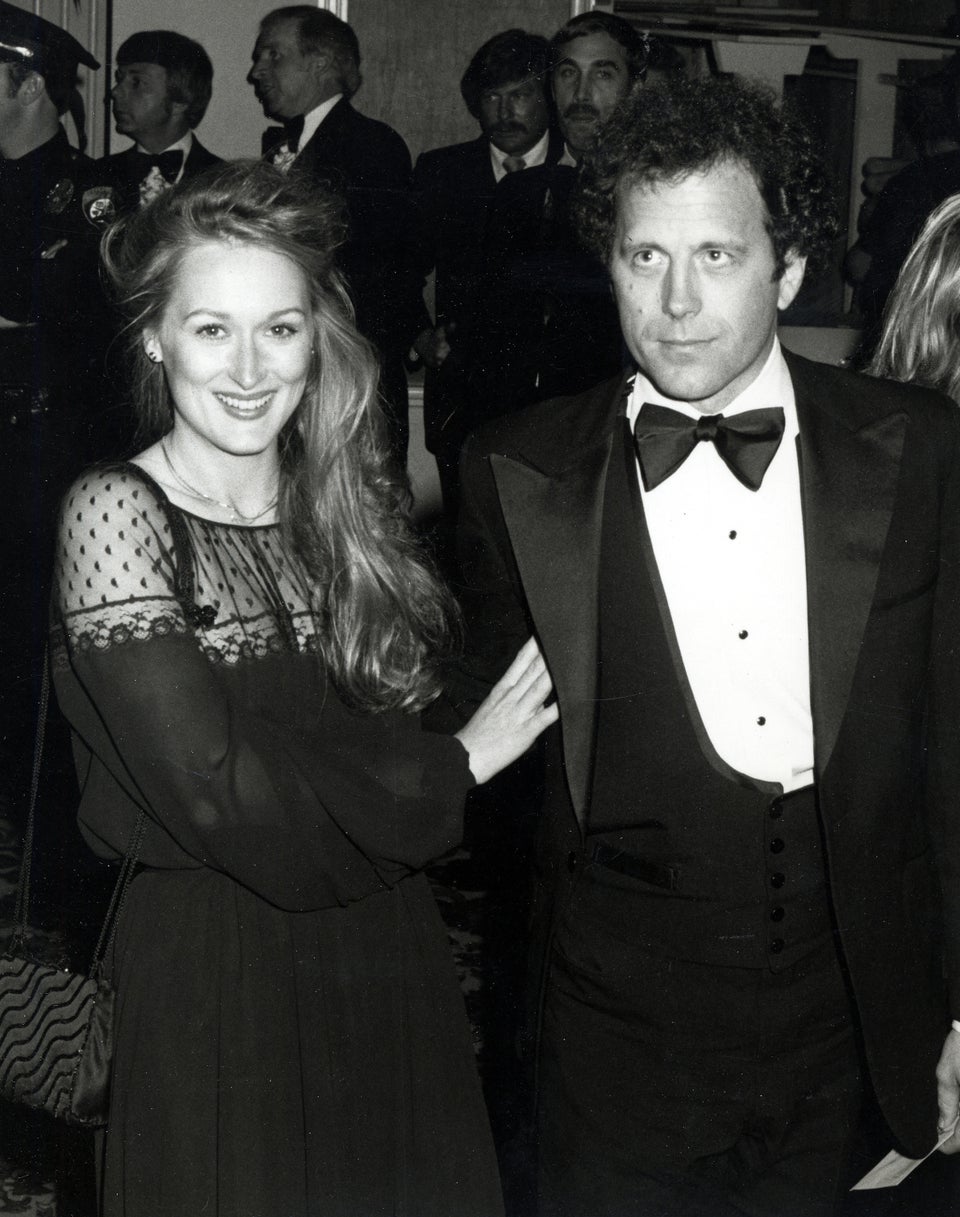 Stars' First Oscars
Popular in the Community