"Star Wars: The Force Awakens" star Lupita Nyong'o always has a certain glow. Now she's taken it to another, more literal level.
The actress wowed the crowd Wednesday at an event for "Force 4 Fashion," an initiative that includes 11 film-inspired looks by iconic designers that will be auctioned off for charity ahead of the movie's Dec. 18 release.
Clad in a bespoke Zac Posen gown with flashing LED lights that flickered and changed as she walked (see it in action in the Instagram above), Nyong'o for once stole the show for something other than her stellar acting chops or the red carpet looks we're used to seeing her in.
The lights were not only a special effect, they also have a pretty cool backstory. Nyong'o's dress was coded by young girls around the country through the Google Made with Code initiative.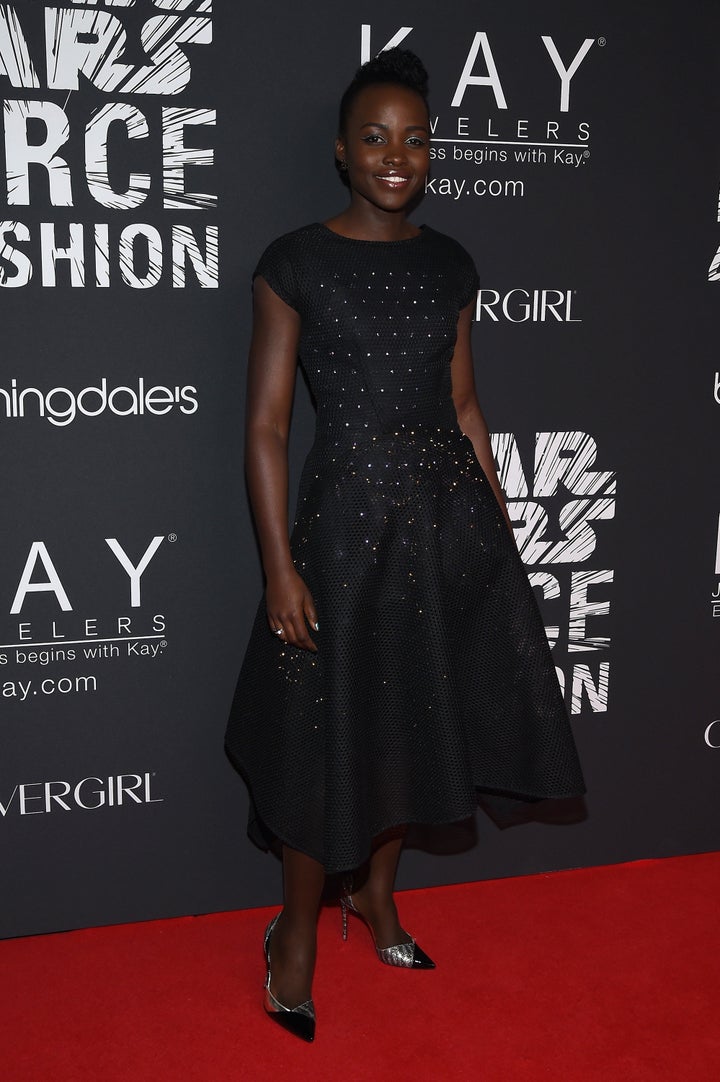 She paired the look with metallic pumps and fun shimmery eyeshadow, but let the dress shine as the main event. It was like the upgraded, battery pack-free version of Kimmy Gibbler's prom dress.
Talk about going over to the light side.