The only thing that could make a parent prouder than a successful child is being acknowledged as the reason their kid turned out so great.
On Thursday morning, Lupita Nyong'o posted a video to Facebook in support of her father Anyang' Nyong'o's bid for governor of Kisumu County in Kenya.
Nyong'o begins the above video with: "This is an open letter to my father."
"Daddy, I love you and I respect you. You have supported me all my life and I'm where I am because of you and mummy," she says, before talking about how her dad inspired her and her siblings to be "hardworking, honest and committed to humanity."
Nyong'o's father, who is currently a Kisumu senator, has been active in Kenyan politics for over 20 years. Though she was raised in Nairobi, Nyong'o credits her father for the love she developed for Kisumu and for allowing her and her siblings to attend political rallies.
"All my life, I have witnessed your unwavering passion for creating a better Kenya, even when it was a thankless task," she said.
Nyong'o also mentions bringing Vogue to her hometown last year for a cover shoot for the magazine's October 2016 issue.
The video concludes with Nyong'o championing her dad one last time for the Monday election.
"If there was anything you have taught me, that I have learned from you, it's to never let a dream die on the vine," she said. "You have dreamed for a brighter future for Kisumu County. May you get the opportunity to see that dream bear fruit."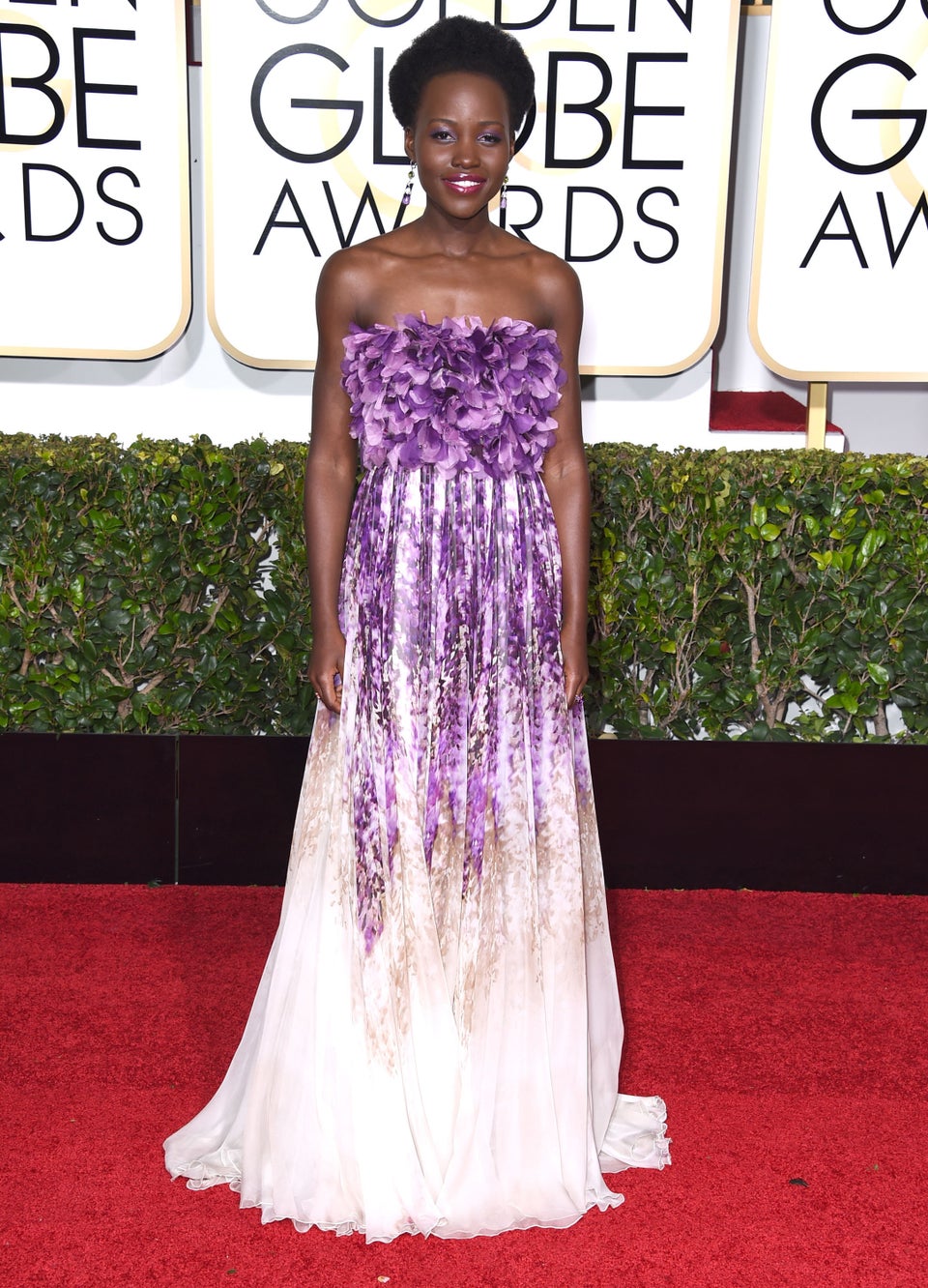 Lupita Nyong'o's Best Looks of 2015
Popular in the Community