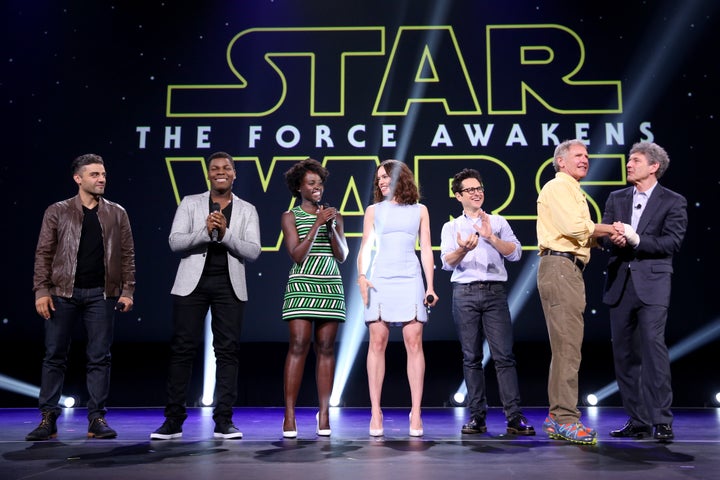 Ever since Lupita Nyong'o was cast in "Star Wars: The Force Awakens," fans have speculated who the Oscar-winning actress might be playing. While the faces of co-stars Daisy Ridley and John Boyega were splashed across the covers of magazines and TV ads, Nyong'o was nowhere to be found. 
Now we know why. The actress is set to play the fully CGI alien pirate queen, Maz Kanata, the small character who appears to the left of Ridley in the poster for the seventh installment in the sci-fi series. Can you spot her?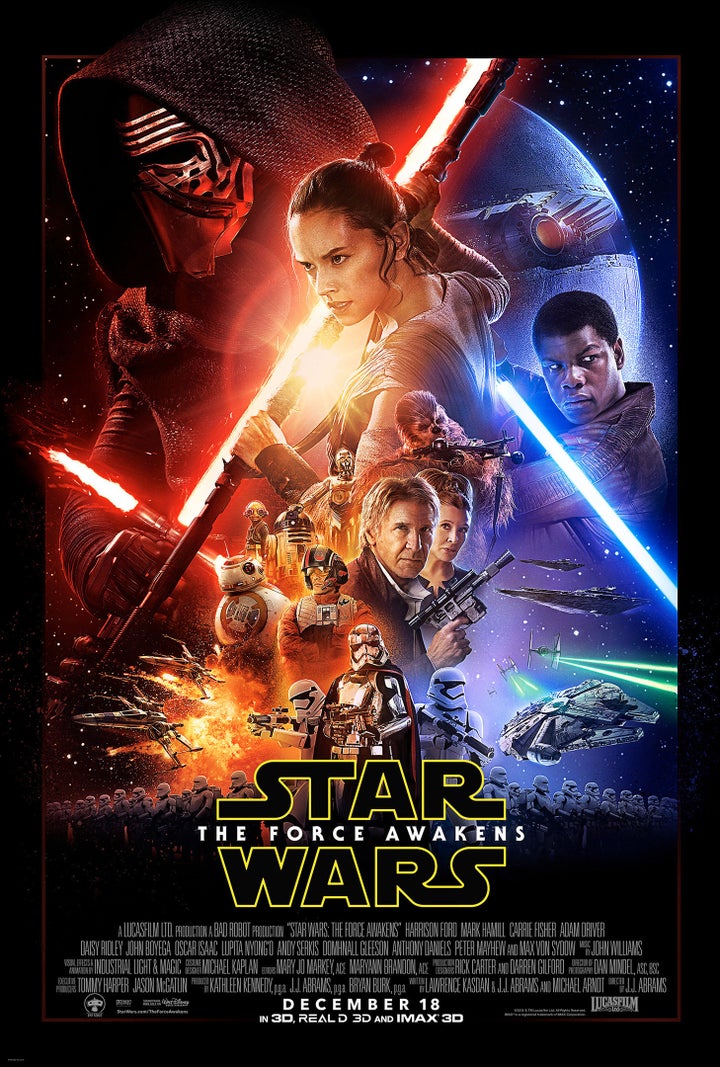 "That's Maz," Abrams revealed to EW. "I had some specific ideas about how she would work and what she would do. I had this pitch about these goggles that she wore. Her eyes are an important aspect of her character, and you'll see how it plays out."
According to Abrams, we find Kanata in a castle, where she lives with a group of "misfits and miscreants."
"Her history is that she was a pirate for a long time," the director continued. "She's lived over a thousand years. She's had this watering hole for about a century, and it's like another bar that you'd find in a corner of the 'Star Wars' universe."
Nyong'o was excited by the opportunity to bring a character to life using CGI. "As an actor for films, your eyes are a lot of the way you communicate anyway," said Nyong'o. "So it was definitely a gift to have that be the means to her magic as a motion-capture character."
Although Nyong'o's character plays a smaller role in the film, Abrams promises that Maz has a long life on screen beyond "Force Awakens."
"All that backstory will be forthcoming," he remarked. "In the movie, you don't learn these things, but I know that these are things that are coming out in other venues."
It has been a rough week for "Star Wars" fans who are trying to avoid all spoilers before the film debuts on Dec. 18. Yesterday, Abrams revealed that Princess Leia would be dropping her royal title for the film and now goes by General. 
Big changes are afoot in the "Star Wars" universe! We hope you're ready. 
CORRECTION: This article previously misidentified Lupita Nyong'o as British. The actress was born in Mexico and raised in Kenya. 
PHOTO GALLERY
'Star Wars: The Force Awakens'
REAL LIFE. REAL NEWS. REAL VOICES.
Help us tell more of the stories that matter from voices that too often remain unheard.