Dressed in a futuristic Proenza Schouler gown, the 32-year-old stepped out of space and on to the red carpet.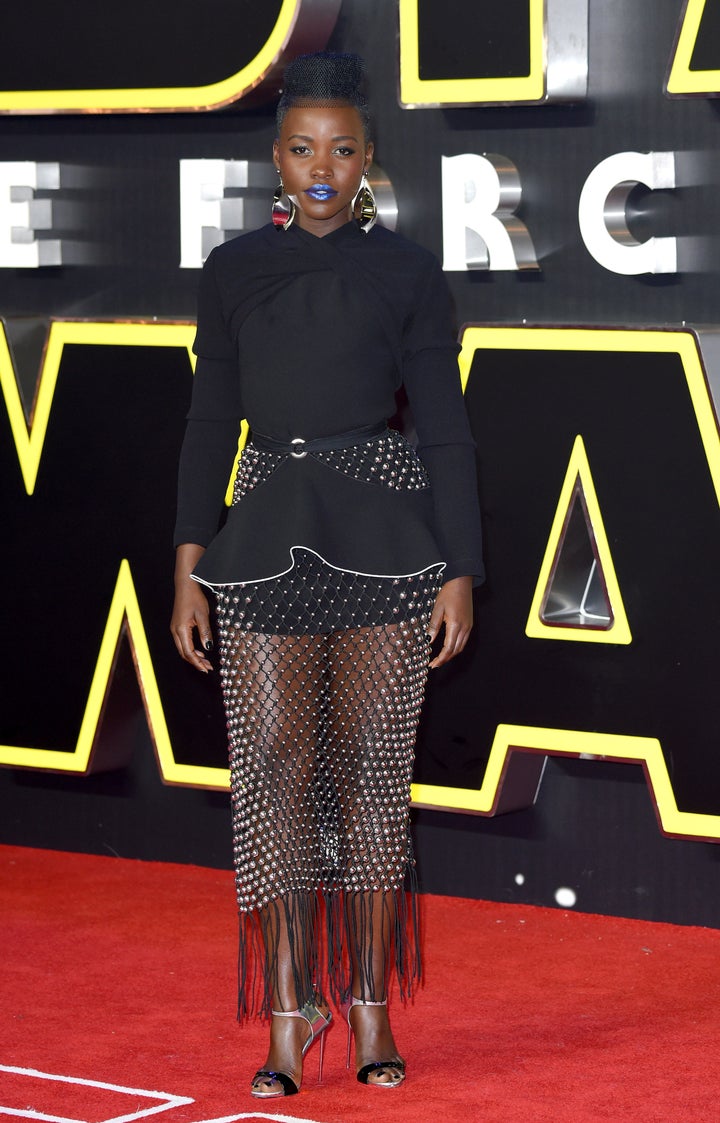 This latest look follows a slew of sparkly hits, including a dress with actual flashing lights and a sparkly, disco ball-esque number. This time around, she appeared to coordinate with costar Daisey Ridley, who also wore an "out-of-this-world" look.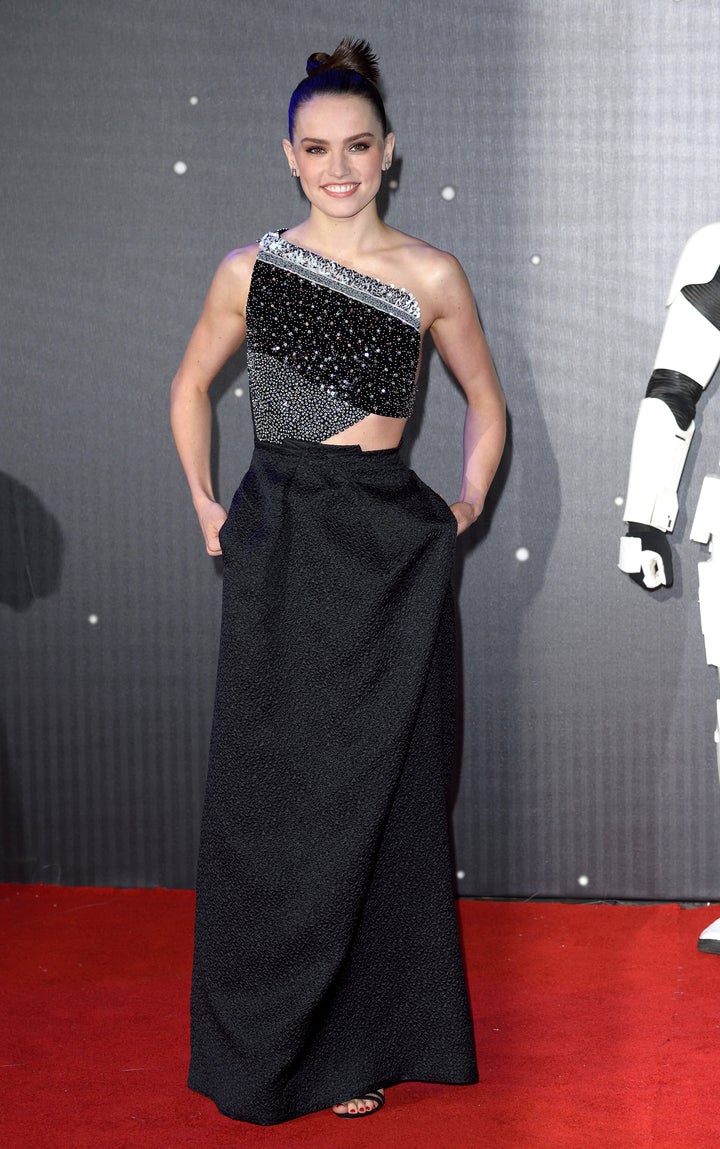 Nyong'o is one of our favorite style stars, but between the peplum, chain skirt, statement earrings and metallic blue lipstick, the look is a bit much.
Hey, at least she's on theme!