Dressed in a gold-and-crimson Valentino Haute Couture dress, the 32-year-old star and her flawless skin are aglow on the October cover, which was captured by photographers Mert Alas and Marcus Piggott.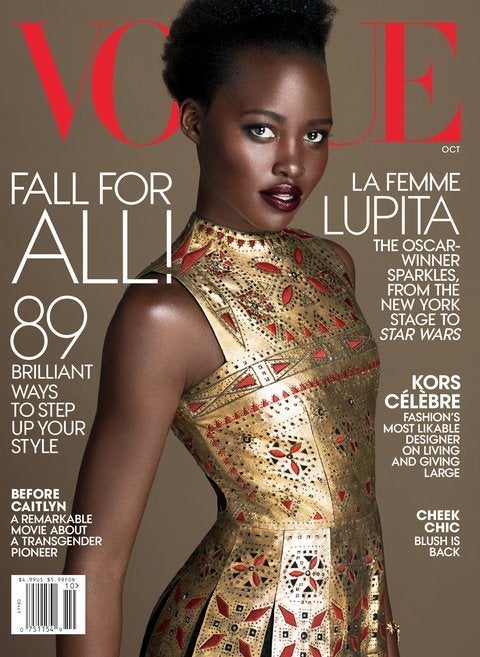 In the cover story, the Kenyan beauty tells writer Plum Sykes about her first encounter with wearing couture clothes. "I didn't know the power of couture until I tried on a couture dress. It made me cry."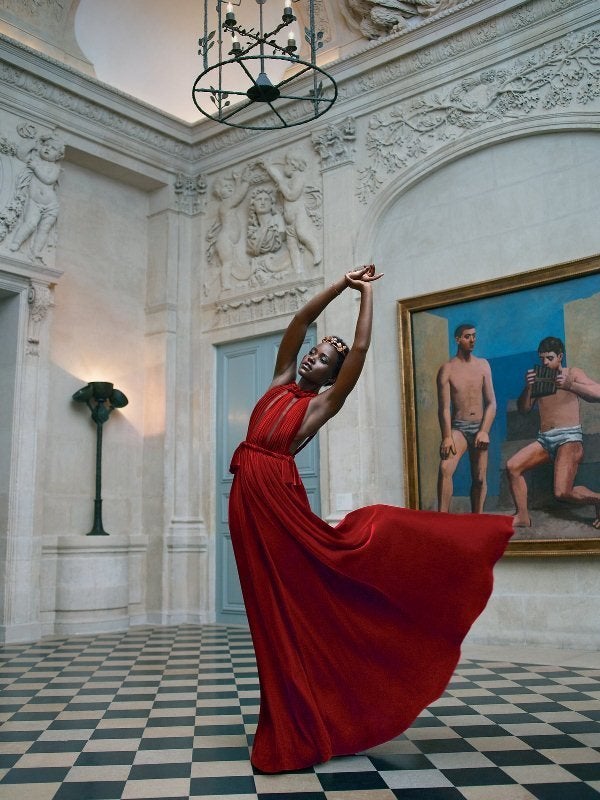 The significance of a black woman immediately following another black woman on the cover of the most influential fashion magazine in the world is not lost on us. In American Vogue's 123-year existence, there have only been 34 covers (see slideshow below) that have featured a black cover model or celebrity -- excluding group shots.
And if the cover wasn't enough, N'yongo also got the "73 Questions" treatment. In the awesome 5-minute video, the "Twelve Years A Slave" actress walks around the Vogue fashion closets while talking about her favorite things -- like her fashion icon, which happens to be her mother. Oh, and her favorite drink happens to be pineapple juice, which she'd like to have with ballerina Misty Copeland one day. Amazing.
Check it out above and make sure to grab the October issue when it hits newsstands on Sept. 22.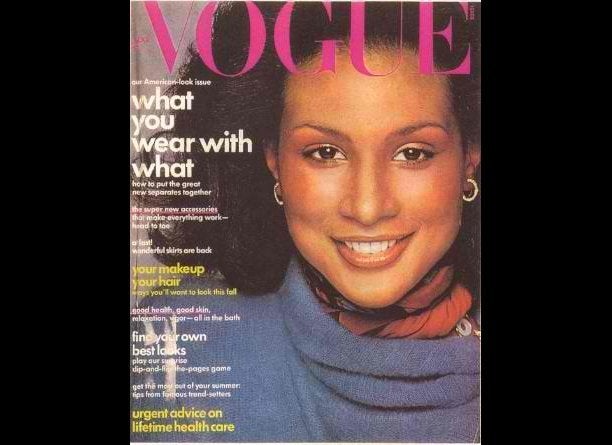 Vogue's Black Covers
Related