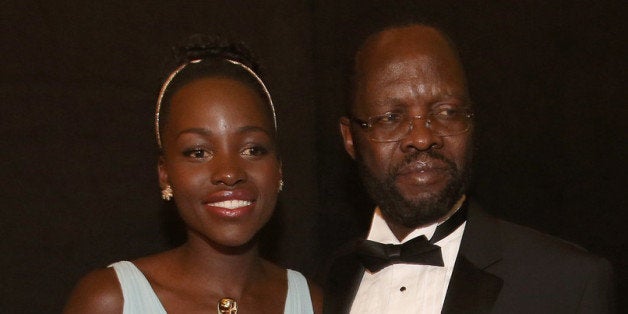 During a recent interview with British newspaper, The Independent, the senior Kenyan politician revealed details on how his family once experienced a string of abuse and torture due to their opposition from the regime of then-Kenyan president, Daniel arap Moi. The Nyong'o family's firm stance towards the East African country's government resulted in the attack and disappearance of Lupita's uncle, Charles Nyong'o in 1980.
"Even now, no information has come to light. I know he was on a ferry in Mombasa and witnesses who I managed to talk to told me clearly that it was not an accident and he had been attacked and pushed off the ferry," Peter said to the newspaper. "But the witnesses were too terrified to testify to the police... I spoke to members of the Kenyan Special Branch and someone informed me that they knew what happened. They were not willing to help in any way whatsoever because of that."
The malicious attack prompted the 69-year-old and his wife, Dorothy, to relocate to Mexico prior to the birth of Lupita in 1983, before returning to Kenya in 1987, where the family endured more harassment from Moi's regime.
"I was being picked up monthly and weekly. It would depend on the period," he recalled. "It was as often as they wanted. It was mainly psychological for me, although it was physical for others. You could not wash for days, you were harassed, threatened, you couldn't sleep and it becomes unbearable."
"I was born in Mexico because my father was teaching at a school in Mexico City," she explained. "I was born during the third year he was there. And when I was 16, I returned to Mexico to learn Spanish. I lived in Taxco, Guerrero and attended the UNAM, the Education Center for Foreigners. [I] lived there for seven months and I loved it. "
Calling all HuffPost superfans!
Sign up for membership to become a founding member and help shape HuffPost's next chapter
BEFORE YOU GO
PHOTO GALLERY
Lupita Nyong'o Style