CHICAGO ― On a recent spring evening along the Magnificent Mile, a cluster of shoppers gathered amid heaps of organic soap and fizzy bath bombs to engage in a decidedly less effervescent topic: the death penalty.
Lush, the activist-minded cosmetics company, was kicking off an anti-capital punishment campaign at its Michigan Avenue store, complete with speakers, including a death row exonoree, and a mini-documentary about wrongful convictions. Lush launched a special edition of its signature product, the bath bomb, to raised funds for the campaign, and it has drawn the notice of Teen Vogue, the beauty and lifestyle site Refinery29 and others.
At a store where customers typically come to sample beauty products or maybe enjoy a bachelorette party, neither the setting nor the audience was typical of the traditional anti-death penalty contingent ― and that's exactly what advocates want.
Anti-death penalty advocates have looked to recent successful social justice movements as a blueprint. The goal, they say, is for the anti-death penalty movement to make the same progress as issues such as marriage equality and environmental protection, and to move from a back-burner issue to wider acceptance.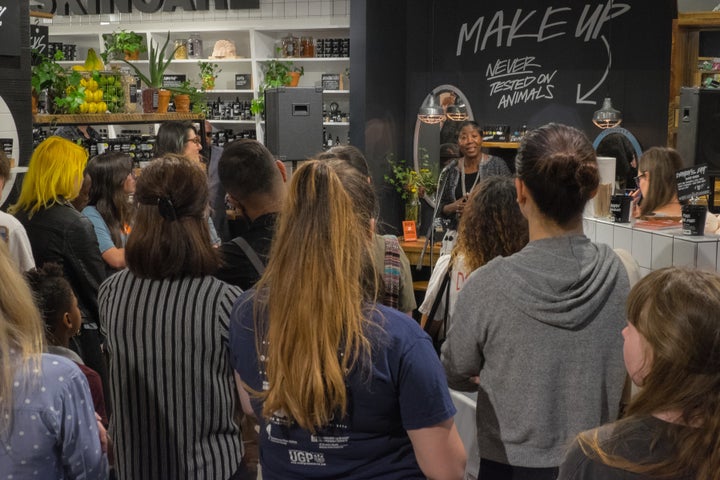 "We used to be in a lot of churches and vigils exclusively," Diann Rust-Tierney, executive director of the National Coalition to Abolish the Death Penalty, said at the Chicago event (the NCADP is a beneficiary of the campaign). "But now, opposition to the death penalty is the mainstream. Why not have it here?"
Such partnerships seem poised for success: Activists can capitalize on a company's broad reach and mainstream status to amplify and normalize a message, while the company can align with an issue that reinforces its identity at a time when a brand taking a socially conscious position is not only common but even advantageous.
Rust-Tierney said at least 20 national organizations ― from pharmaceutical companies to the travel, entertainment and tech conglomerate Virgin ― have taken a stance against the death penalty.
"What Lush is doing is taking an activist position against the death penalty, and they feel that's consistent with their corporate mission, which has been involved wth social justice for some time," said Robert Dunham, executive director of the Death Penalty Information Center, a nonprofit that compiles and analyzes data on capital punishment.
Dunham agrees that, by all indications, the anti-death penalty movement has edged its way into mainstream acceptance, as polls show.
"The younger you are ... you're more likely to wonder why there even is a death penalty."
"The phenomenon is not new, but it is emerging now that you have it associated with a product that has broader commercial appeal," Dunham said of Lush's effort. "A restaurant is one thing, when you have a small but reliable clientele. A company that sells products to the general public is a different story. But it's part of the same phenomenon that shows the trend continues to evolve."
Though support for the death penalty remains strong, particularly among older and more politically conservative people, it has fallen over the past few decades: 80 percent of Americans backed the death penalty in the mid-1990s, according to Gallup polling; last year, support had fallen to 60 percent.
Dunham notes that anti-death penalty support is in part generational.
"It's more like the issue of marriage equality and climate change, where the younger you are, more often than not it's not even an issue — you're more likely to wonder why there even is a death penalty," he said.
The death penalty is also increasingly viewed as a social justice issue because of racial and economic bias in sentencing, said Dunham. As a result, the anti-death penalty movement fits in with other social justice issues, like criminal justice reform, income inequality and racism.
"When one of the two major political parties has a plank in its platform about something, you can't say that the issue is that far outside the mainstream."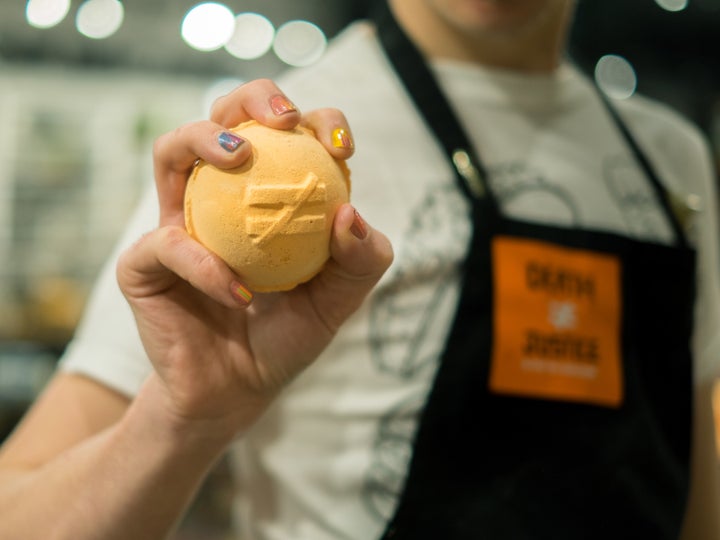 For decades, death penalty opposition was championed by a set of reliable groups that included liberal lawmakers, criminal justice reformers and progressive Catholics.
"One of the areas we missed over the years was not reaching women and not reaching young people," Rose-Avila said. "We were successful in some levels with legislatures, which were usually older men. But we found there was new demographic out there that hasn't been reached."
"Look at the environment, Black Lives Matter, immigration ― they're youthful movements," he added. "You don't see too many gray hairs out there."
Rose-Avila recalls working in the South for Amnesty International in the late 1980s when the nonprofit made the same kind of outreach to youth that anti-death penalty groups are making now: The 1988 Human Rights Now! campaign was a multi-city tour that featured artists such as Bruce Springsteen, Tracy Chapman and Sting. It was underwritten by the philanthropic arm of Reebok.
"Every movement needs a major stakeholder," noted Rust-Tierney, of the NCADP.
Advocates are aware that pushback will continue even as the anti-death penalty movement advances ― just as it has with gay rights. In last November's election, California, Nebraska and Oklahoma passed pro-death penalty ballot referendums. It also remains a fraught emotional issue, especially for the families of murder victims.
Rust-Tierney hopes the current campaign and others that may follow will reach more people ― including victims.
"There's no right or wrong way for victims to feel about the death penalty. Having the conversation is the victory. We also want to put the focus back on healing. The death penalty traumatizes everyone it touches."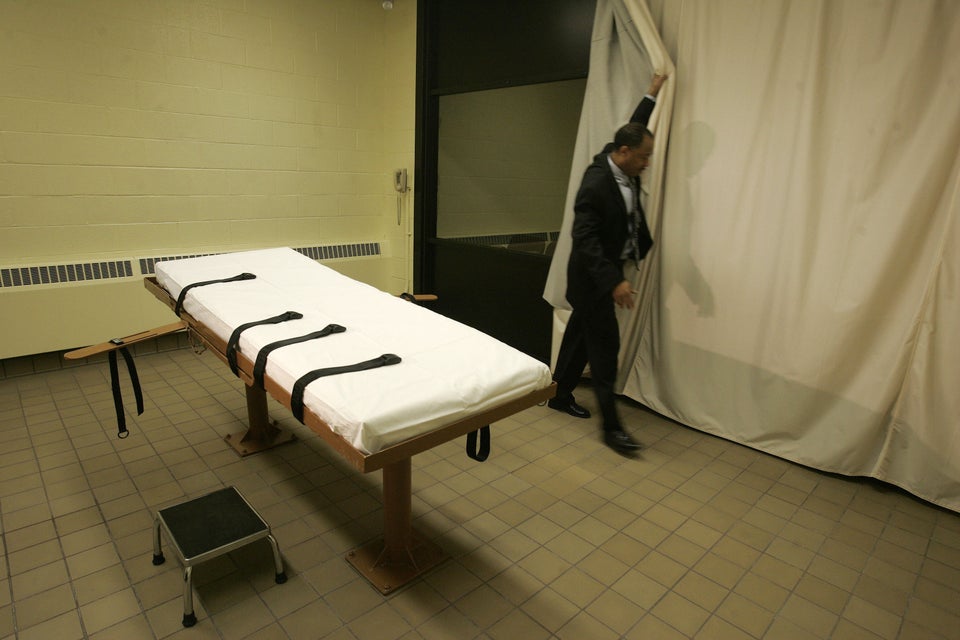 Capital Punishment Methods Through History