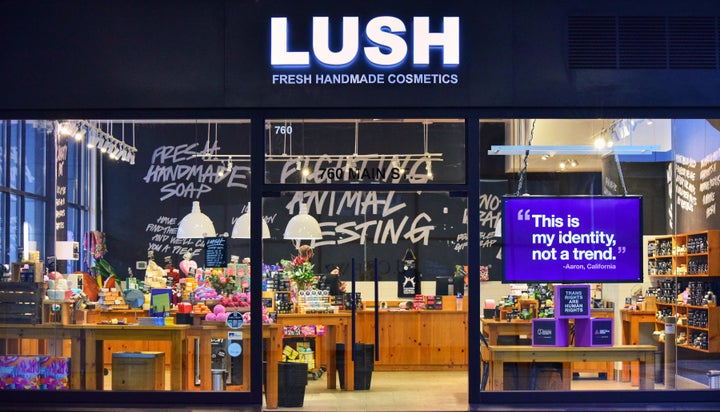 On Thursday, the U.K.-based cosmetics brand kicked off its two-week #TransRightsAreHumanRights effort, replacing all products from the windows of its 250 North American stores with quotes from transgender employees explaining what their identity means to them in 2018.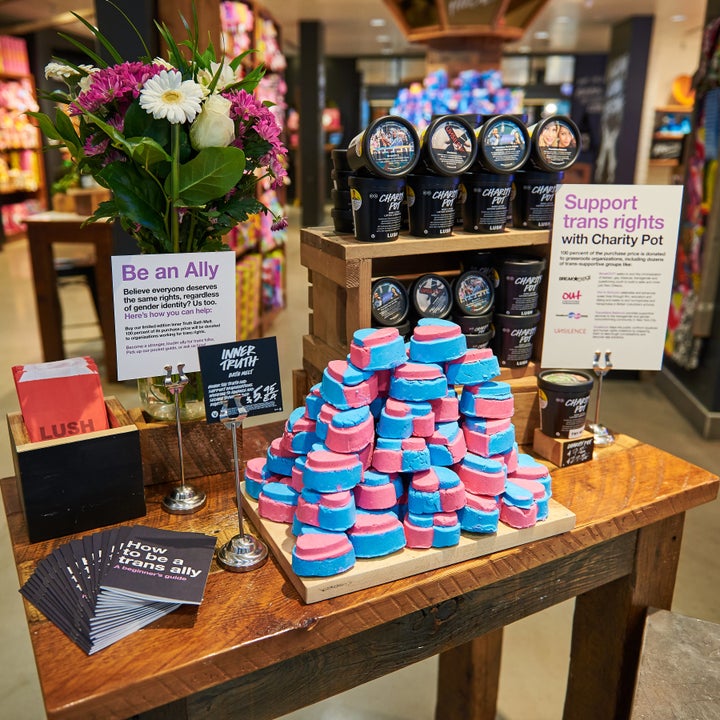 "At Lush, it's important for us to listen to our staff and find out what issues they are most passionate about. Transgender rights has consistently been at the top of the list," Carleen Pickard, Lush Cosmetics' ethical campaigns specialist, told HuffPost. "As an inclusive employer who champions equality, we simply couldn't stand by knowing our co-workers fear for their lives because of who they are. So we felt it was our duty to to shed light on these daily discriminations and work to advance and secure their basic rights."
Officials hope their efforts resound beyond the confines the Lush franchises, too. To that end, they are publishing a short guidebook, How To Be a Trans Ally, that wiill be distributed in Lush shops and producing a series of short online films about trans issues.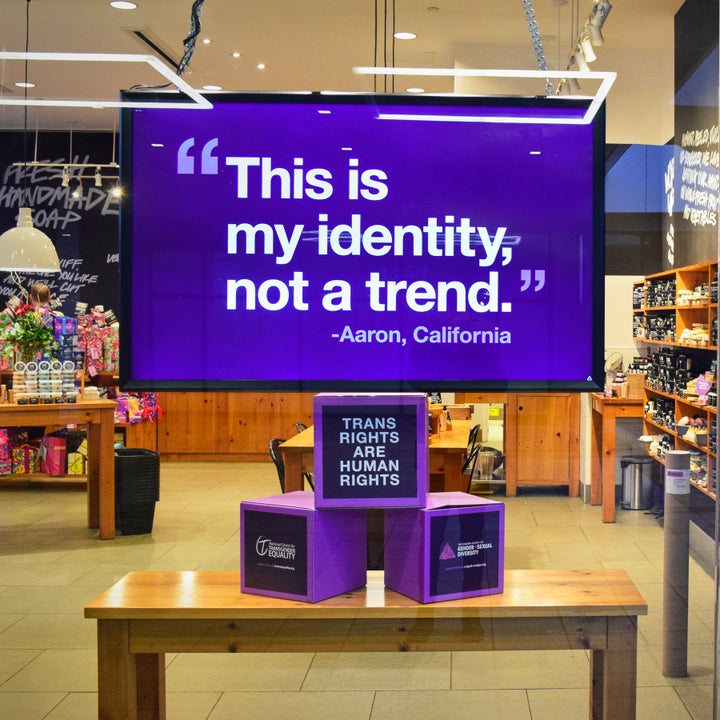 One of Lush's California-based employees whose quotes will be displayed in stores said he hoped to inspire "hope, strength, solidarity" by joining the campaign, which runs through Feb. 28.
"I know that I've had many moments along my journey where I've needed that recognition, that understanding," the employee, who identified himself only as Aaron and has worked for Lush since fall 2017, said.
"I want to stress that my identity and the identities of trans people are not the result of some trend, nor some bandwagon impulse. Being transgender is a key component of my soul as a human being," he said. "I know that I've had many moments along my journey where I've needed recognition [and] understanding."
He added, "There is strength in solidarity and in representation, and that's exactly what I want this campaign to provide for trans people who need that helping hand, that nod of acceptance. We are here."