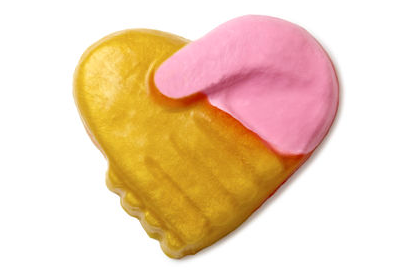 A U.K.-based cosmetics company is rolling out a new soap product to show that charity begins at home.
On Monday, Lush Cosmetics released a limited edition soap, whose proceeds will go to groups that help welcome and resettle refugees arriving in Canada and the United States. The groups include Amnesty International Canada, which is working to expand community efforts to welcome refugees and launch campaigns asking the government to expand its refugee resettlement program, as well as the International Rescue Committee, which provides newly resettled refugees in the U.S. with agricultural tools and resources to help them become self-sufficient in food and work.
Lush's heart-shaped soap is named the "Hand of Friendship" and looks like two hands shaking. It will be sold in more than 230 stores across North America from Feb. 15 to Feb. 28, said Carleen Pickard, who is in charge of researching and launching Lush's ethical campaigns. The company hopes to raise $350,000 in total, she added.
The company was inspired to launch the campaign after the U.S. and Canada announced plans last year to welcome refugees fleeing the ongoing violence in Syria. Canada vowed in November to resettle 25,000 Syrian refugees in the country by the end of February, while the U.S. pledged last September to take in 10,000 Syrian refugees by the end of September 2016.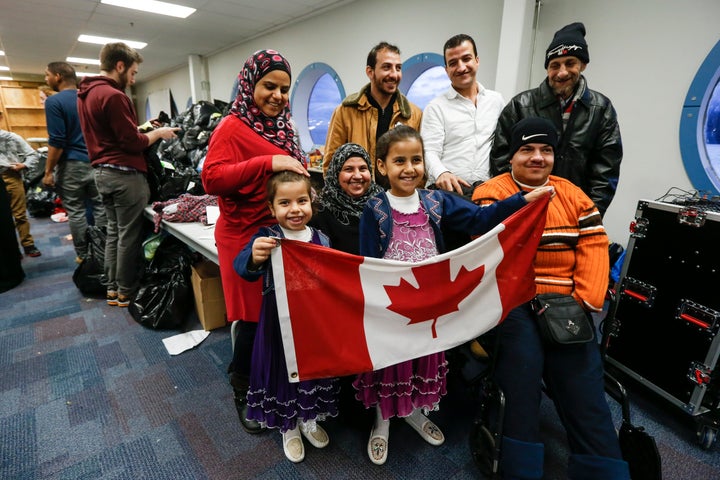 As of Wednesday, over 21,000 Syrian refugees have arrived in Canada since the beginning of November, according to the Canadian government. Over half of them are government-assisted refugees, meaning the Canadian government will fund their resettlement efforts, including accommodation, food and clothing, for up to a year.
But Lush wants to help counter those calls. 
"When we look back 10, 15 or 20 years [from now] on this crisis, we'll know that we took the right action, that we stood to welcome [them], and that we're on the right side of history," Pickard said.
Lush, meanwhile, has decorated most of its North American storefronts with signs reading "Ahlan wa Sahlan," the Arabic phrase for "welcome." The company also included the phonetic pronunciation of the script on the sign because it hopes people will learn how to greet refugees when they arrive, Pickard said.
The cosmetics company's campaign is one of many aiming to counter rising xenophobia and make refugees feel loved and welcome in their new communities. In Canada, schoolchildren filled backpacks with school supplies to help Syrian refugee children prepare for school. Two Arabic speakers also opened a school to teach Canadians how to speak colloquial Arabic so they can properly welcome Syrian refugees when they arrive in the country.
"We thought it was really important to make sure that people who were coming after their experience, when they came to North America, when they were setting up their new homes, when they were joining new communities, that they were well aware that they were joining a community that was welcoming them with love and friendship," Pickard said. 
Read more stories on Syrian refugee resettlement:
PHOTO GALLERY
These Are The Terrifying Syrian Refugees Coming To The U.S.
Calling all HuffPost superfans!
Sign up for membership to become a founding member and help shape HuffPost's next chapter