Fortunately, Lush Cosmetics is offering a small, but significant, break from the international gloom-and-doom with its stunning series of Valentine's Day advertisements. Two same-sex couples are among those enjoying a romantic bath in the new ads, which debuted on Lush Cosmetics' official Facebook page and Instagram Jan. 19.
The company kicked off the campaign last week with this adorable shot of a gay couple.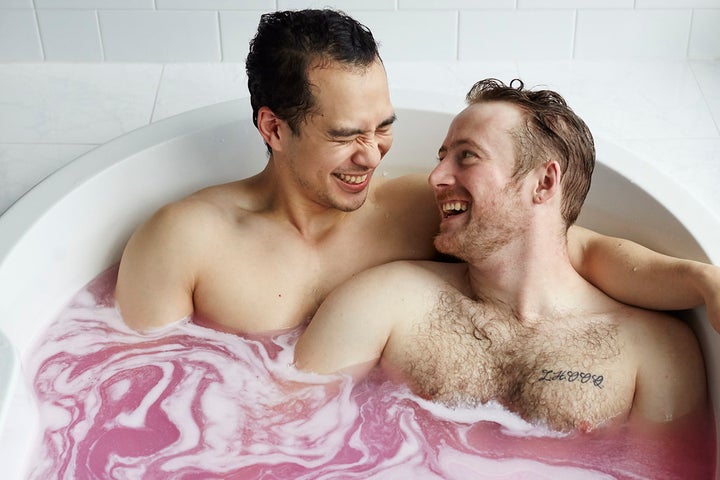 On Saturday, they followed it up with this beautiful lesbian couple, with a caption that nodded to the participants of the Women's March on Washington. It read: "To everyone marching today, time for some well deserved bubbles!"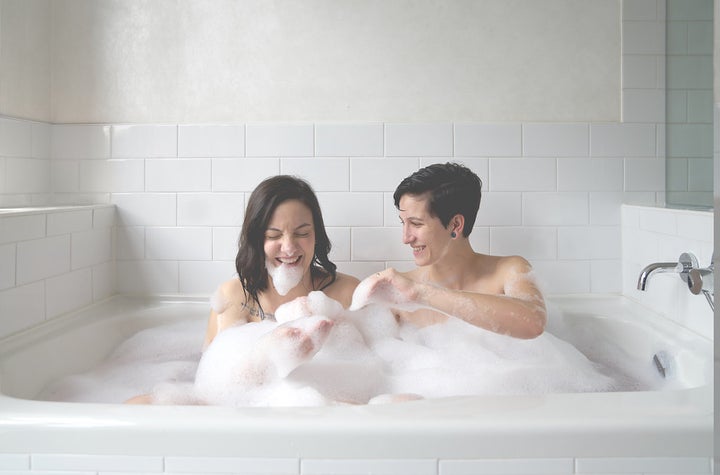 And there are more stunning photos on the way, too.
Brandi Halls, who is Lush Cosmetics's director of brand communications, told The Huffington Post in an email that the campaign's aim was simply to portray how "love transcends gender."
"We set out to do one thing when creating our Valentine's Day visuals," she said. "We wanted to capture love between two people, and we believe that's what we have done here."
The ads have since generated ample buzz among customers on social media, a fact Halls said "absolutely warms [their] hearts."
It isn't the first time that Lush has reached out to LGBTQ consumers. In June 2015, the company released the "Love Soap," which featured the tagline #GayIsOK emblazoned in gold glitter. Proceeds from that effort, which came on the heels of the Supreme Court's historic ruling on marriage equality, were donated to a number of LGBTQ advocacy groups, including All Out.
Check out more images from the campaign below, and draw us a bubble bath, stat!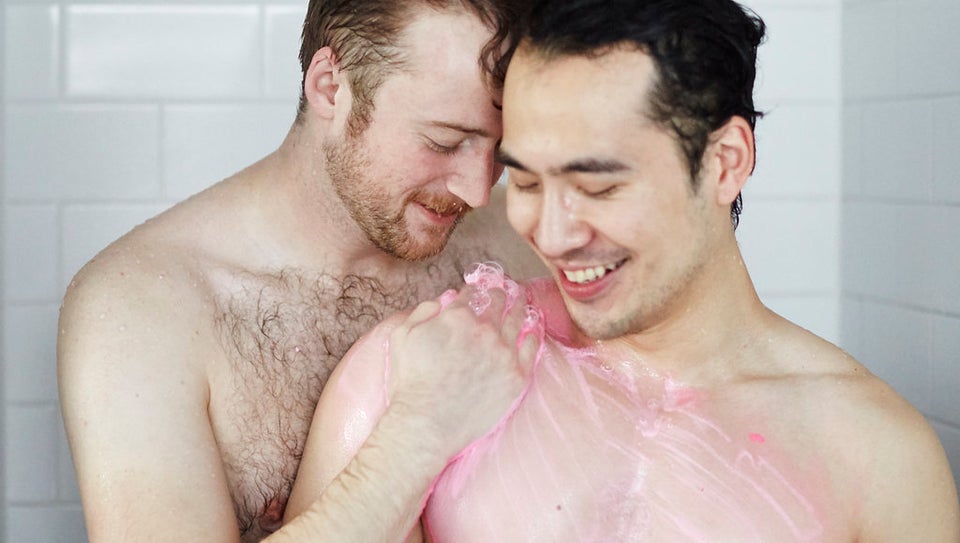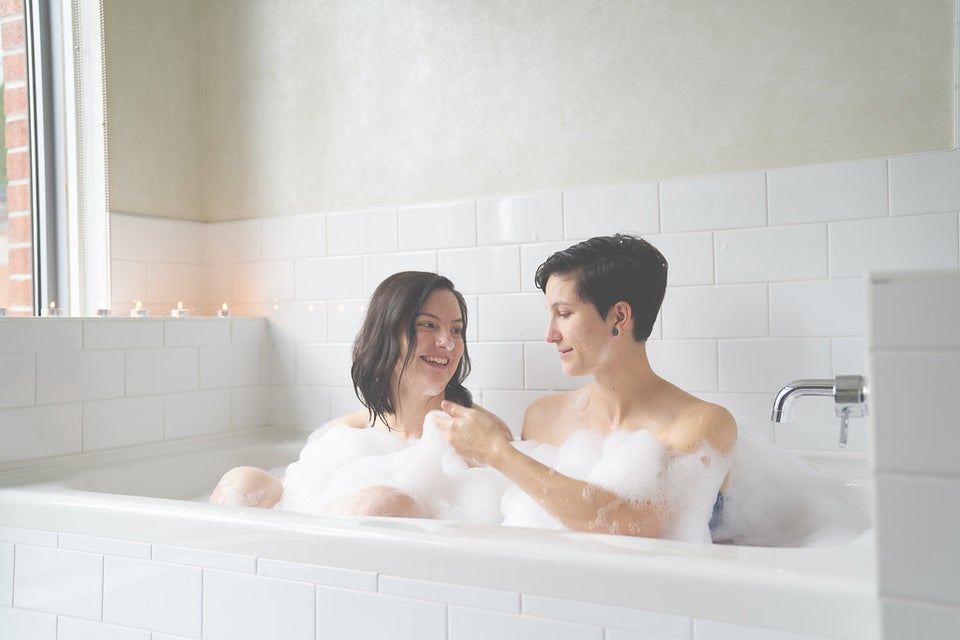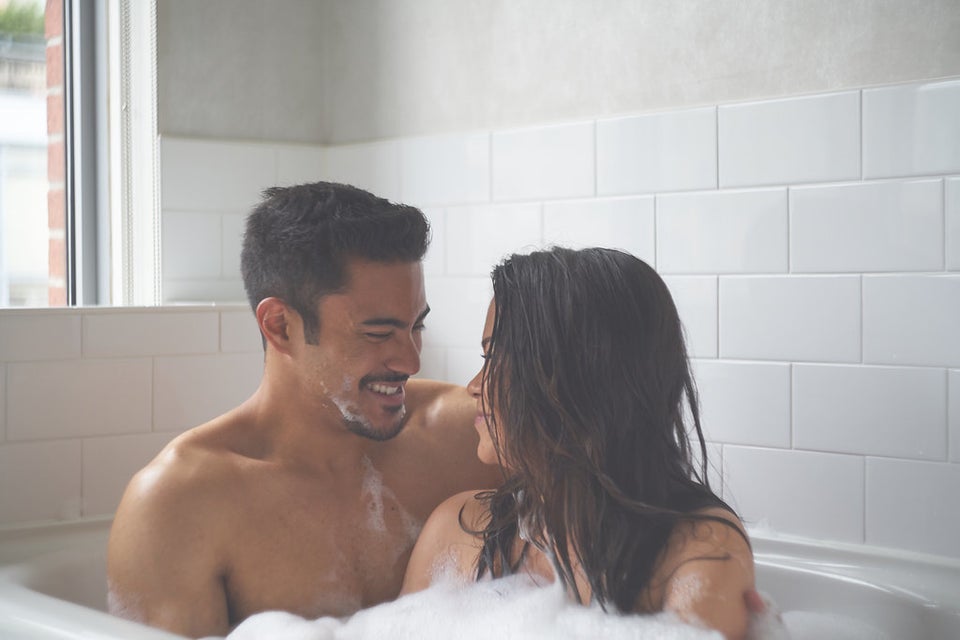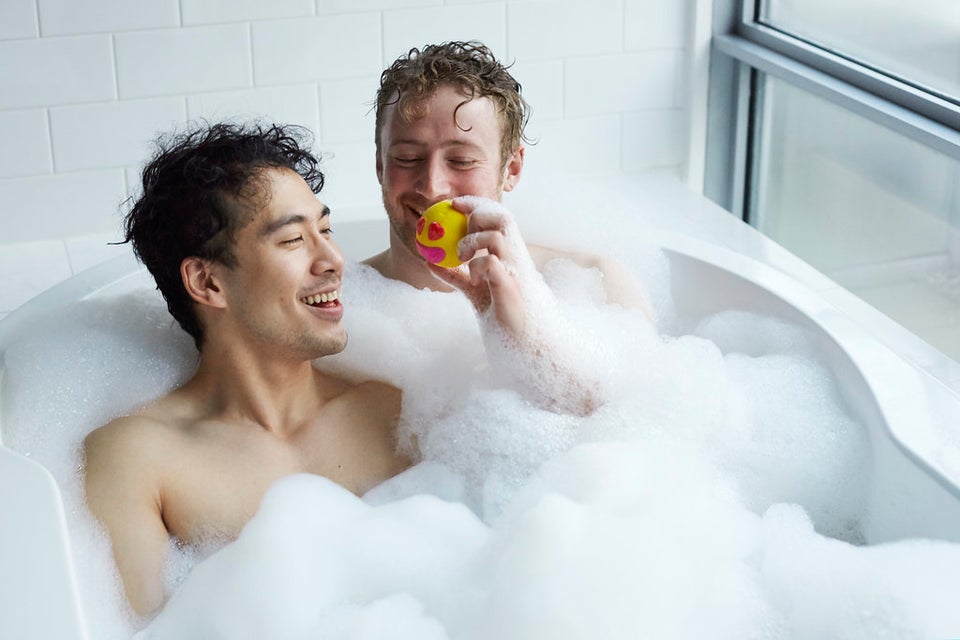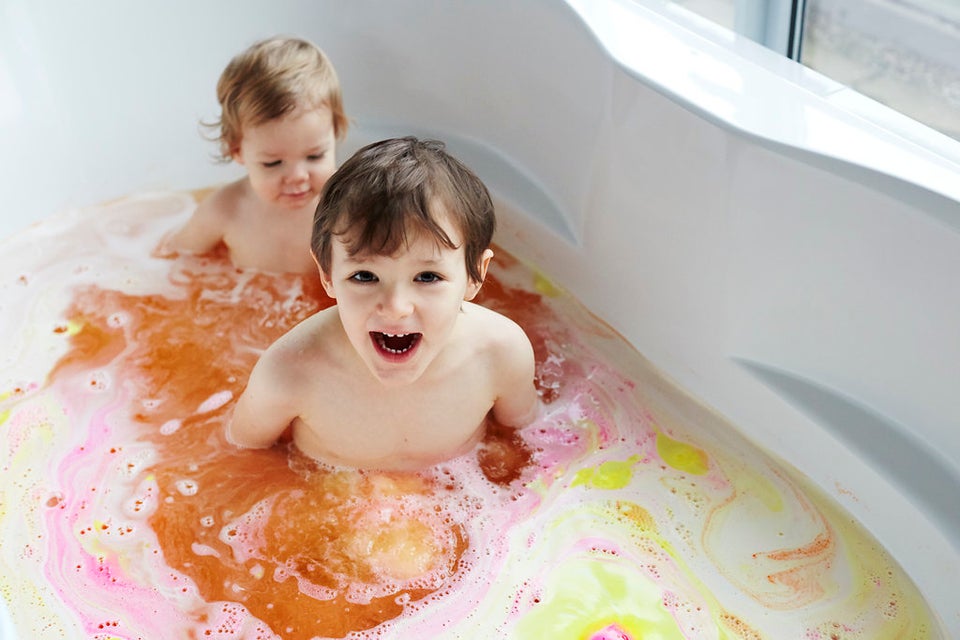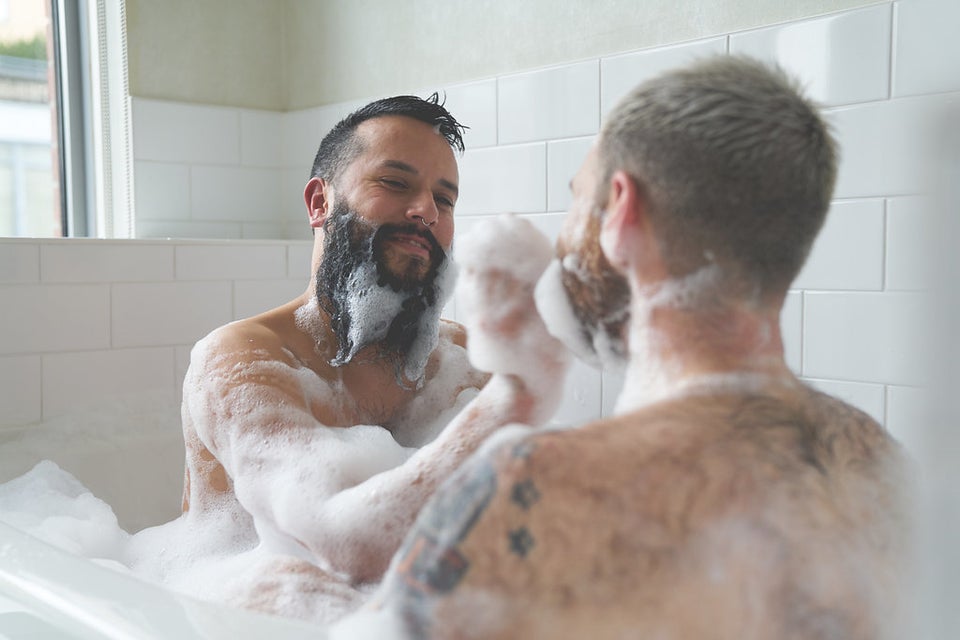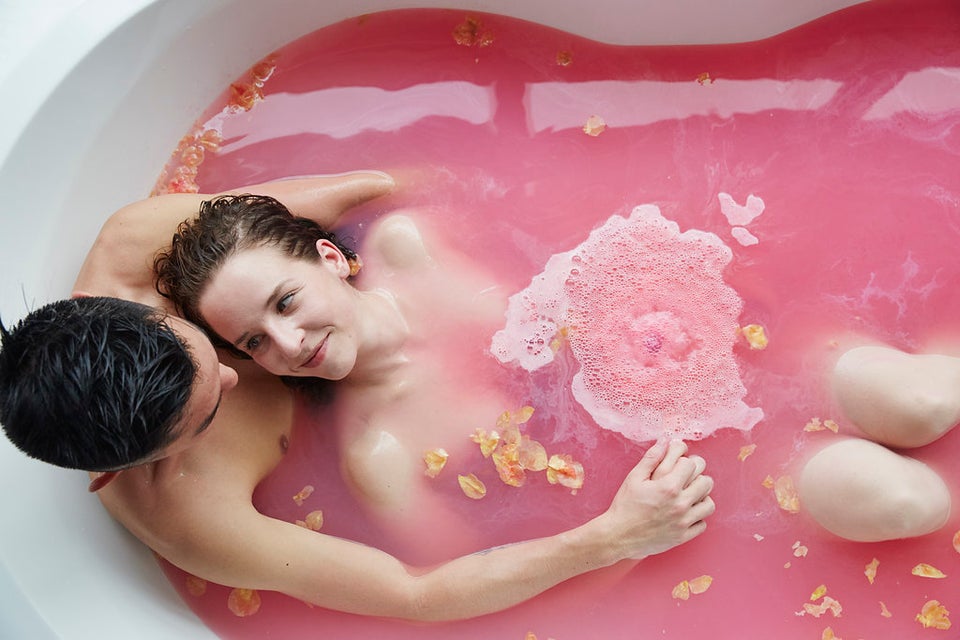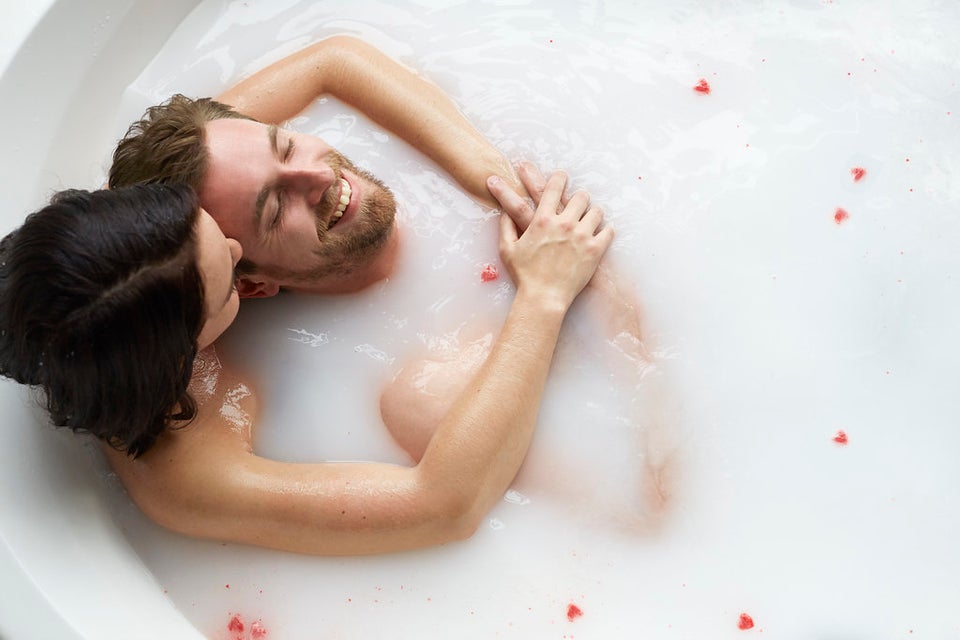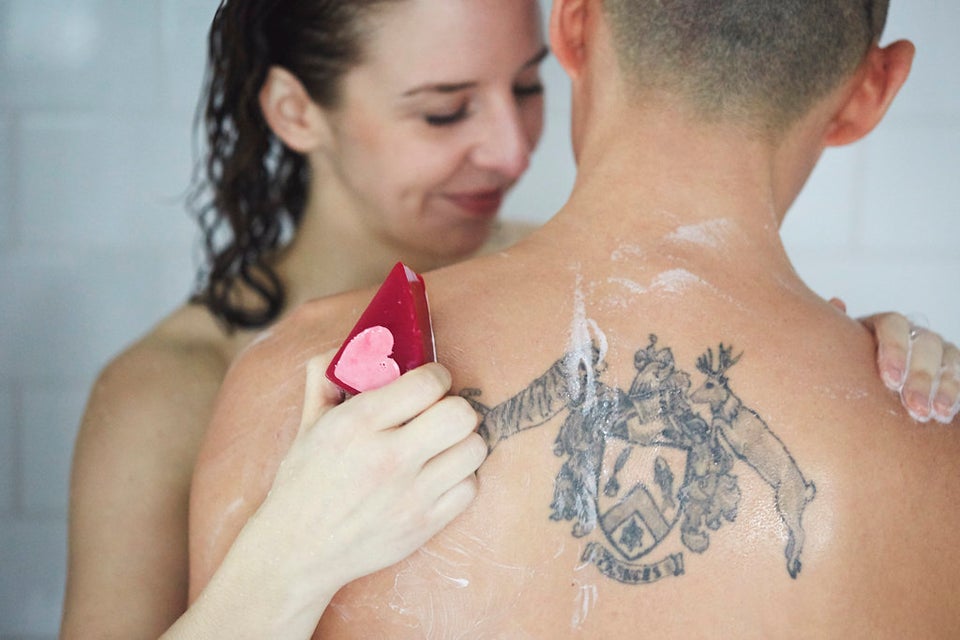 Popular in the Community