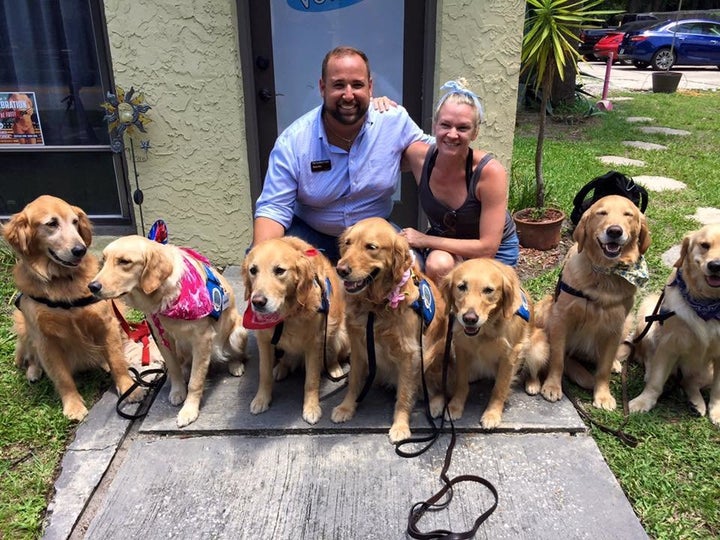 Golden retrievers are offering comfort in the wake of a tragedy.
Eleven comfort dogs, all goldens, from The Lutheran Church Charities' K-9 Comfort Dogs organization headed to Orlando on Monday in the wake of the Pulse nightclub shooting Sunday morning, in which 50 people were killed -- including the suspected gunman -- and 53 others were wounded.
The dogs came from seven different states -- Illinois, Iowa, Wisconsin, Nebraska Tennessee, South Carolina and Texas -- and are being cared for by 19 volunteers.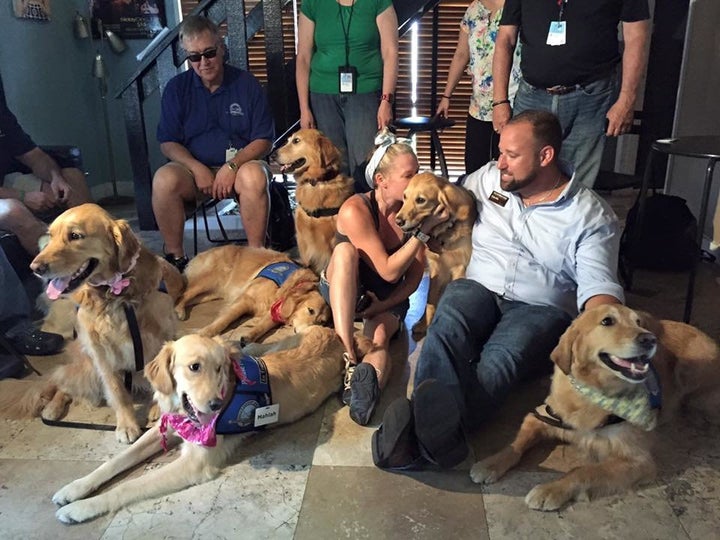 "Dogs can help," Tim Hetzner, president of Lutheran Church Charities told The Huffington Post. "They're like a furry counsel. They're not judgmental and they're good listeners, which is good because talking is an important part of healing process. It allows people to process what happened."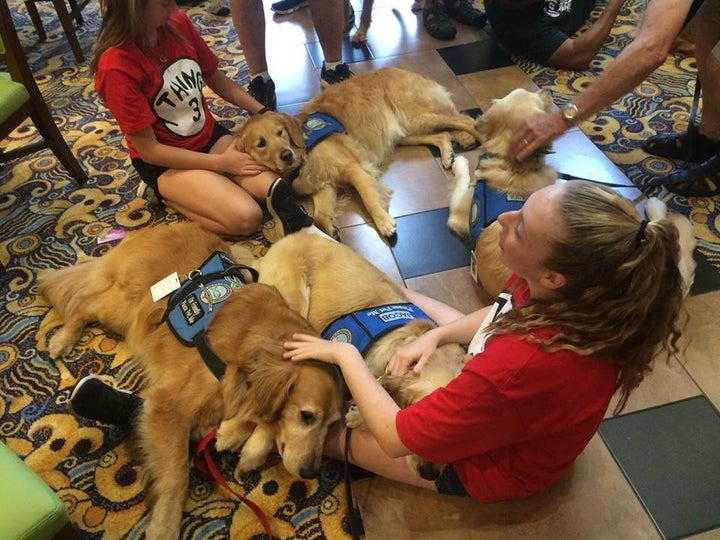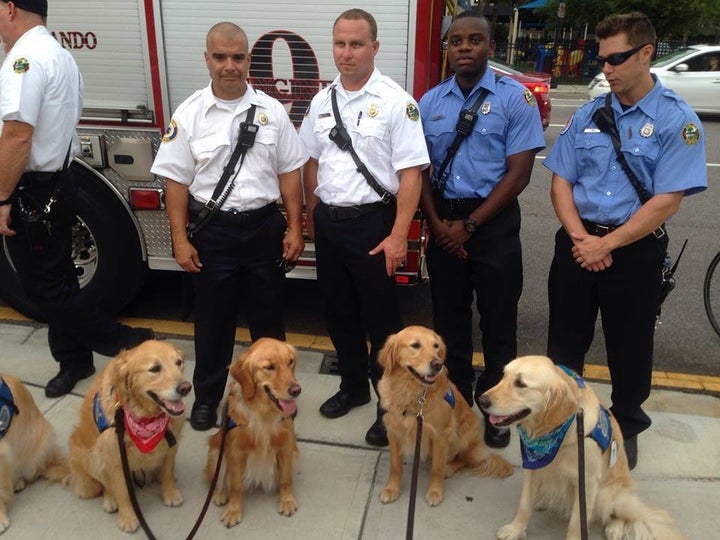 "We go where we're invited and we don't charge the people we serve," Hetzner said.
The program started in August 2008 with just four dogs, Hetzner said. The group now has more than 100 dogs in 23 states, according to ABC.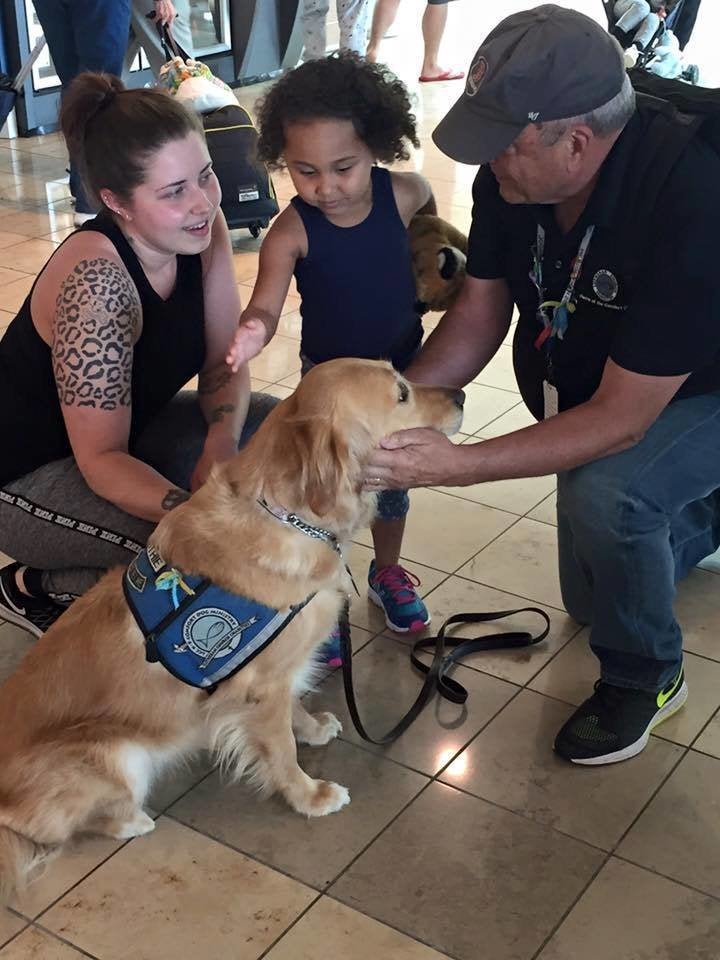 Hetzner also adds that all their dogs go through a 12- to 14-month certification program with professional trainers, which starts when the pup is only 8 weeks old.
"Our dogs have to be able to relate with all age groups and stay calm in all circumstances," Hetzner said.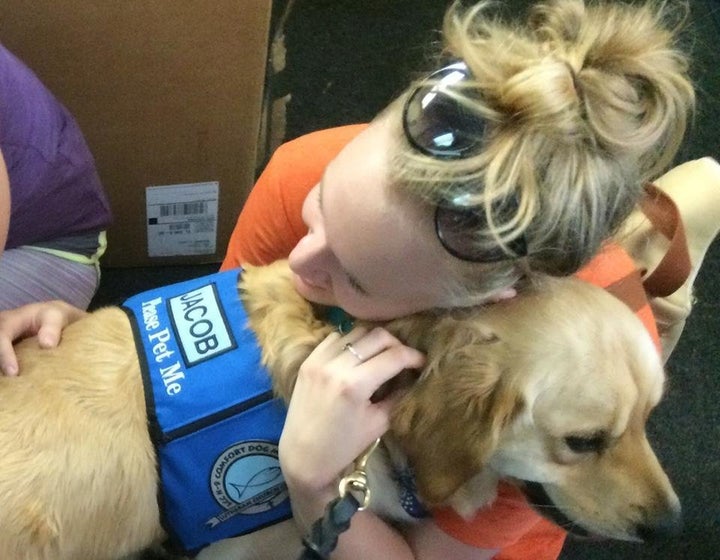 In regards as to why the group sticks solely with golden retrievers, Hetzner explains:
"They're good dogs by nature, they're a lovable breed. Also, because of their fur, they leave a little of themselves with everyone they meet."
Related
Before You Go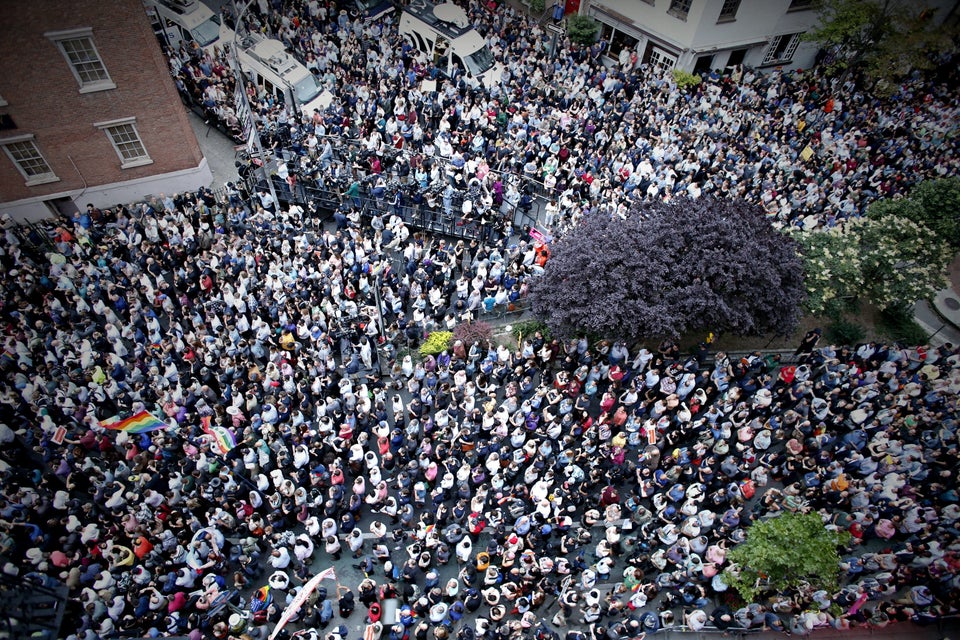 Vigils Held In Honor Of Victims Of Orlando Nightclub Shooting