As the headquarter of several European Union agencies and Skype, Luxembourg is a growing global player. Yet this country of a half million citizens is often overshadowed by its neighboring giants. "I didn't realize this was a country until yesterday," confessed a Canadian at the hostel I stayed at on my first night of a week-long trip there.
Only when he was traveling from Germany to France did he happen to take a break in a mysterious city fenced in by a medieval wall, and realize it was the capital of the EU's second smallest country.
The national motto of Luxembourg, the oldest Grand Duchy in the World, is "Mir wëlle bleiwe wat mir sin" -- "We want to remain what we are" in Luxembourgish, a Germanic language. The motto is emblazed with graffiti on building edges, penciled into road sides and even included on restaurant menus that feature savory French fashioned dishes in giant German size portions. This typifies the ideology of the Luxembourgish people, who retain their own strong identity outside of neighboring, and historically politically dominant, Germany, France and Belgium. The Luxembourgish language was banned during World War II, and speaking it was seen as a symbol of resistance and national cohesion. While the language rose in popularity in the 19th century with a wave of Luxembourgish authors such as Michel Lentz, it was not until 1984 that it was declared a national language. Now, most Luxembourgers keep a copy of "Superjhemp," a Luxembourgish comic book series, tucked into their bookshelves, and still speak it amongst their friends, even when their German and French are more fluent.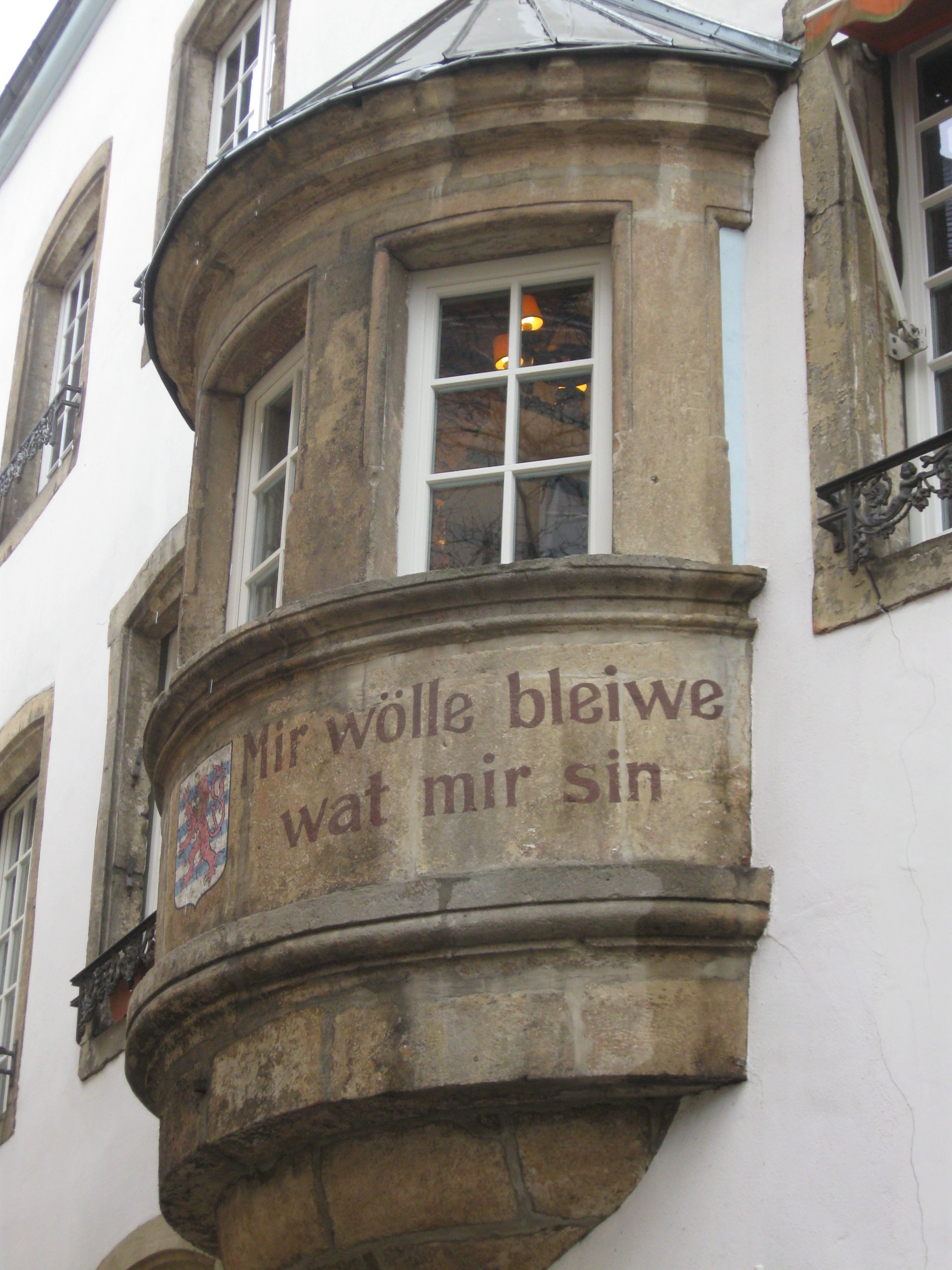 Today, Luxembourg is a microcosm of all European languages, with one-third of its citizens hailing from other countries. It's not uncommon for multilingual Luxembourgers to begin ordering food by saying "Moien" ('hello' in Luxembourgish), give a description of the item they're vying for in French, and close with a 'thank you' in German. French remains the administrative language, but people shift interchangeably between the three official languages. By the time children graduate high school, they've taken classes in four languages, including English, and have to be able to commit to studying in at least two of them to attend University of Luxembourg, the country's only university, open only since 2003. But at any train station, the first newspaper available is "Contacto," a Portuguese language paper, and homage to Luxembourg's largest immigrant group.
During the day, the capital swells in size, with many commuting into by train to work at the EU buildings, big businesses or one of the nearly 160 international banks clustered there. Yet the city's status as a banking and business center -- and as one of the top three richest countries in the world -- only dates back to the 1970s, as before that it was primarily industrial. At night, the streets are eerily dim, save for incessant pub chatter in places like Grund, the city's old town that also hosts some of its newest and hippest bars and restaurants.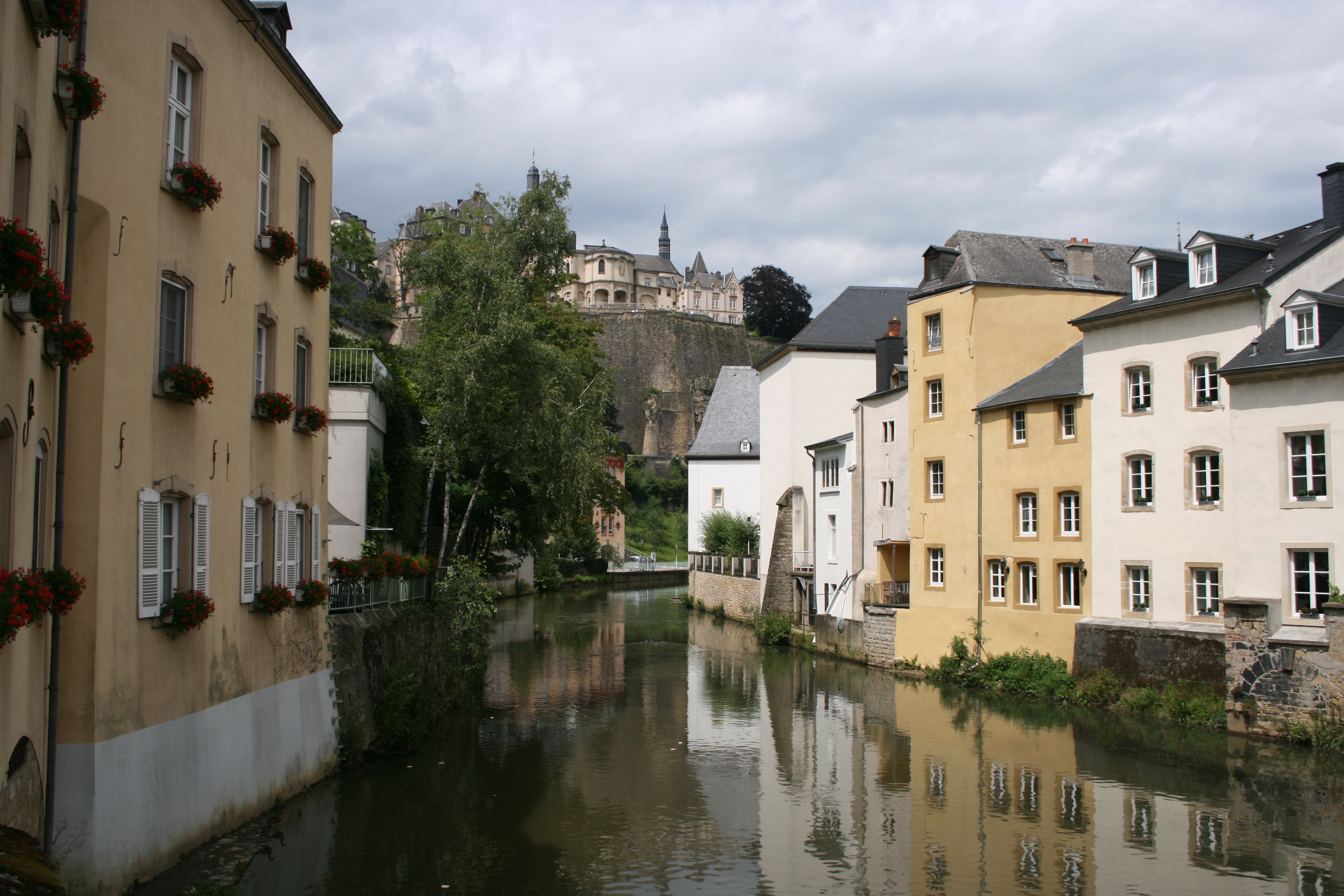 Outside of its capital, Luxembourg is sprawling landscapes. Farms and wooded area cover 70 percent of the country. The Mullerthal Trail weaves through the eastern part of the country, and the winery-rich Moselle Valley, which cuts across the entire country, gives Napa a run for its money. The country is full of long, twisting, carless roads, and lush forests that comprise one-third of its roughly 640,000 acres. Bicycling is becoming increasingly popular among young locals and the many Belgian tourists that trickle in for weekend trips (or to withdraw money from their bank accounts).
Echternach, which sits along the German border, boasts the last dancing procession in Europe. Crowds donning white shirts fill the streets of the small town every Whit Tuesday to enact one of the world's most famous routines: two steps backwards and three steps forward in order to advance one step. For most Americans, it's analogous to completing a tax return.
Vianden hosts a medieval castle, the shooting location of many pre-Twilight era vampire films, and Victor Hugo's temporary stomping grounds. World leaders such as Tony Blair and Bill Clinton, whose names are proudly displayed on a list of "Famous Visitors" at the entrance, have also made an appearance there.
Thinking of visiting Luxembourg yourself? The country has its own airport, Luxembourg-Findel International Airport, and is serviced, among many airlines, by Luxair and Air France. It's also a three-hour train ride from Brussels and a two-hour ride from Paris.
Hear blogger Rachel Stern, along with a panel of travel experts, speak about how to plan for and make travel happen on Tuesday, Oct. 16. The national Meet, Plan, Go! event takes place simultaneously in several cities around the U.S. and Canada, including New York City, Austin, Chicago and Toronto.
Photo credits: Motto on building in Luxembourg City: Rachel Stern. Luxembourg City reflection in water: Wim Weymans.