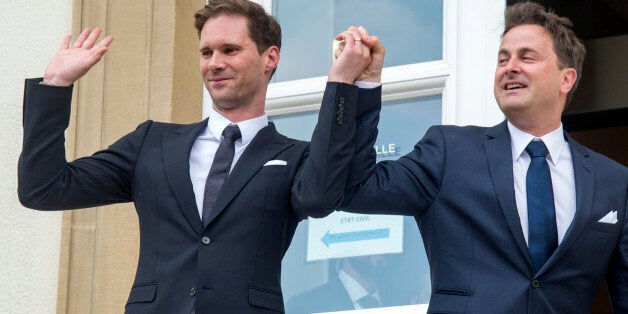 By Miranda Alexander-Webber and Clement Rossignol
LUXEMBOURG, May 15 (Reuters) - Luxembourg's prime minister married his civil partner on Friday, becoming the first serving leader in the European Union to wed someone of the same sex.
Xavier Bettel, 42, and Belgian architect Gauthier Destenay were among the first men to marry under a new law, which came into force in the Grand Duchy in January and made it the latest on nearly a dozen EU states to allow gay marriage.
Greeted by scores of well-wishers outside city hall after the private ceremony, the couple, in dark suits and ties, waved to the crowd. Bettel, a liberal whose election 18 months ago ended decades of conservative rule in the traditionally Catholic country, hugged Destenay and said: "Luxembourg can set an example."
Fellow youthful EU prime ministers Charles Michel, 39, of neighboring Belgium, and Estonia's Taavi Roivas, 35, attended the civil ceremony conducted by Bettel's political ally and successor as mayor of the city of Luxembourg.
"I came to the wedding of a friend. It's a great moment for him and I had to be present," Michel told Belgium's RTBF radio.
Bettel, a lawyer by training, publicly came out as gay in a radio show seven years ago. Destenay, already his boyfriend at the time, had still not come out.
"I didn't get up one morning and said, hey, I'm gay," Bettel told a television interviewer in 2013. "When I hear people say that we are sick, it's not a choice."
He became prime minister in December 2013, ending 19 years in power for Jean-Claude Juncker, who now heads the European Commission in Brussels.
Five years ago, Johanna Sigurdardottir, then the prime minister of Iceland, became the first serving government leader in the world to marry a same-sex partner. (Additional reporting by Robert-Jan Bartunek and Alastair Macdonald in Brussels; Writing by Robert-Jan Bartunek; Editing by Alastair Macdonald and Robin Pomeroy)
Related
Before You Go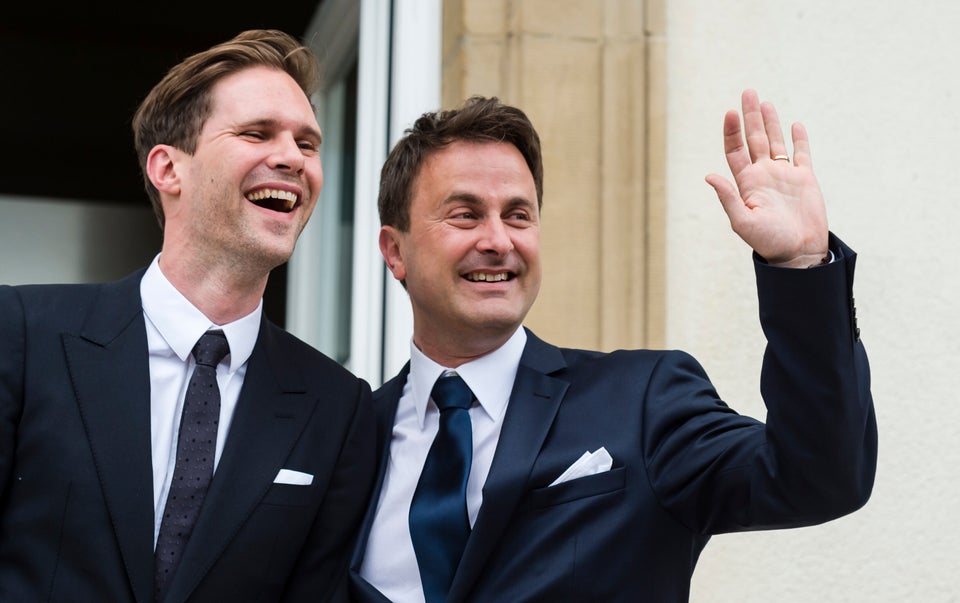 Luxembourg's PM Ties The Knot
Popular in the Community