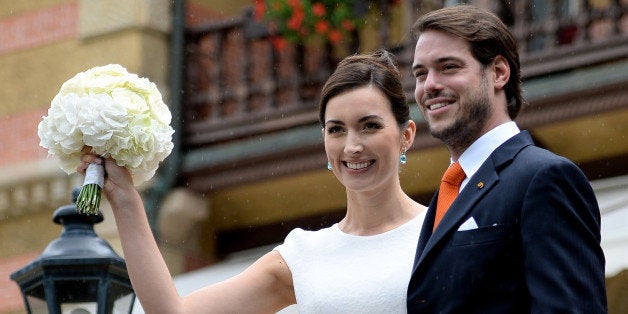 In what is turning into an annual tradition, Luxembourg has another royal wedding to celebrate!
But the Luxembourg royal gang was out in full force for this intimate gathering. Felix's parents, Grand Duke Henri of Luxembourg and Grand Duchess Maria Teresa, were there, as were his four siblings, Prince Guillaume, Prince Louis, Princess Alexandra and Prince Sébastien. Also in attendance: Prince Louis' wife, Princess Tessy of Luxembourg, and their two sons, Prince Gabriel and Prince Noah.
Prince Guillaume's wife, Princess Stephanie of Luxembourg, was also there, probably feeling a bit of nostalgia: She and Guillaume were married in their own royal ceremony just 11 months ago, complete with a gown with a 13-foot train (for the bride, of course) and a glitzy reception at the Grand Ducal Palace in Luxembourg.
Today's celebration for Felix and Claire was more low-key, it being the civil ceremony. The bride wore a simple white peplum dress with cap sleeves, and the groom added a pop of color to his suit with a red tie. In fact, the pair looked so good together, we're considering the merits of a knee-length peplum wedding dress ourselves...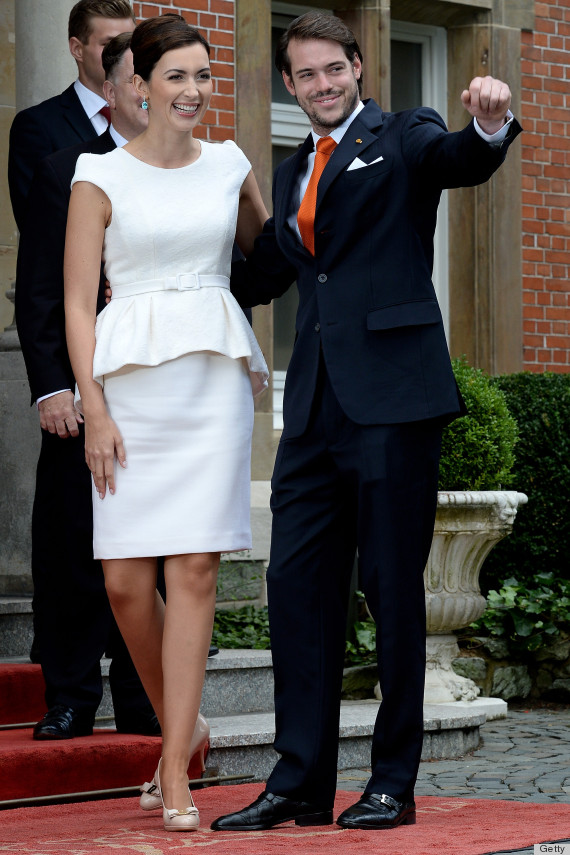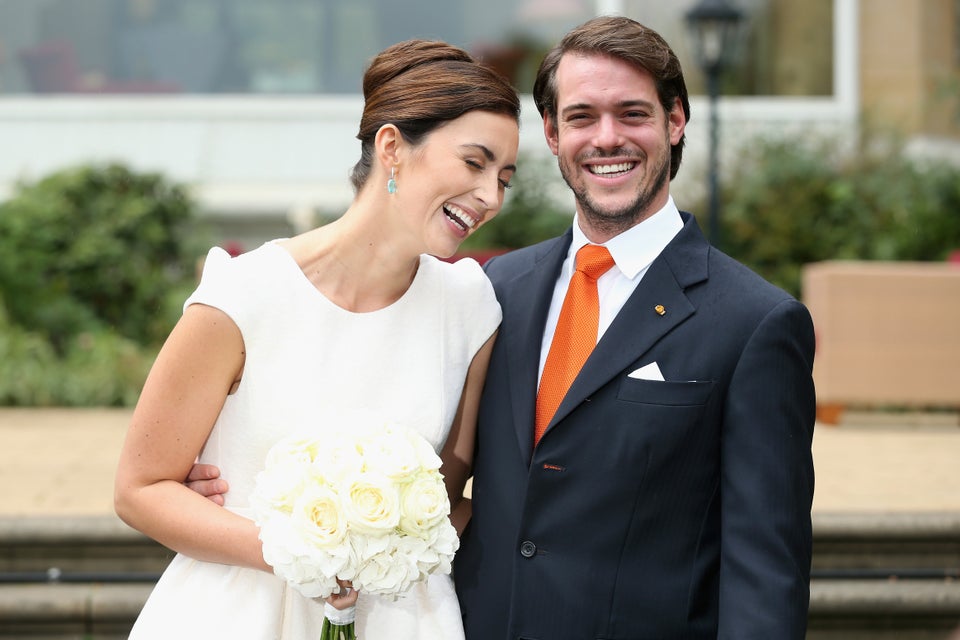 The Wedding of Prince Felix of Luxembourg and Claire Lademacher
Popular in the Community