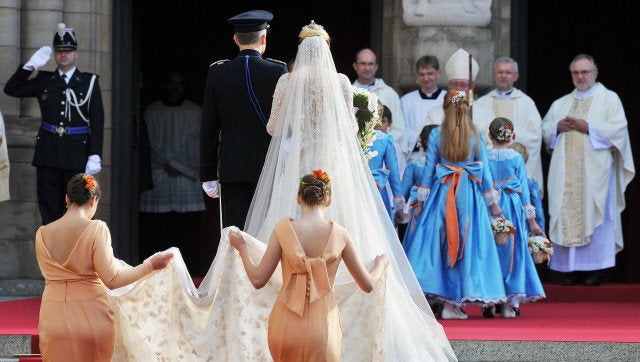 Prince Guillaume and Stephanie de Lannoy officially tied the knot in a civil ceremony yesterday followed by a a glitzy reception at the Grand Ducal Palace. The 30-year-old heir to the throne and his 28-year-old Belgian bride continued the celebration with a religious ceremony at the Cathedral Of Our Lady Of Luxembourg today, complete with an Elie Saab embroidered wedding gown (with a 13-foot train!), epic hats and some pretty dapper notables in uniform.
Countess Stephanie de Lannoy comes from Belgian nobility and has studied languages at the Catholic University in Louvain. Her education will definitely come in handy post-wedding as she already speaks French and German, two of Luxembourg's primary languages (she's still learning the third language Luxembourgish). In order to become a full-fledged Luxembourg royal, she'll be renouncing her Belgian citizenship. Both the new bride and her husband have been a popular pairing, and she's even gushed about how lucky she is to have found her "very own Prince Charming." Awwww.
And since no royal wedding would be complete without a proper after-party, the international event of the year will continue this evening with a pop concert and fireworks. Stay tuned for more details. For now, sit back, relax and bask in all of the glamour and romance that has been Prince Guillaume and Countess Stephanie de Lannoy's royal wedding.
Click through the slideshow to see the dress, the hats and all of the notable attendees -- and, of course, tell us what you think!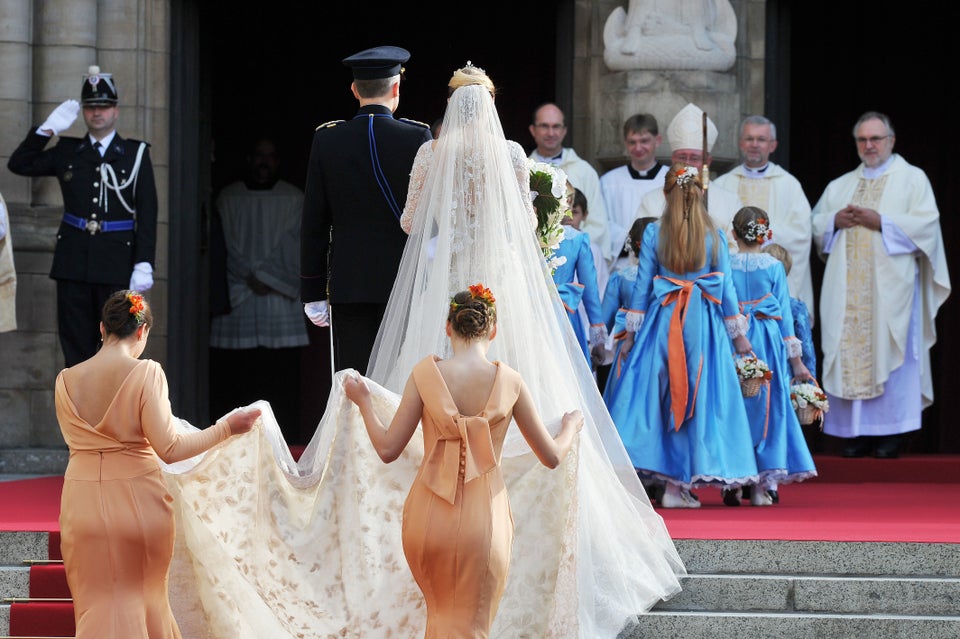 Luxembourg Royal Wedding
Popular in the Community