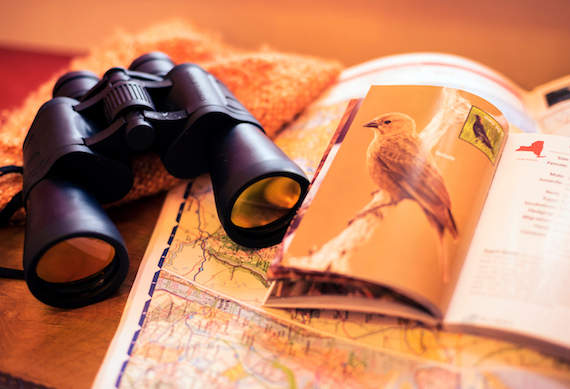 Grab your binoculars. It's that time of year again when North America's most majestic migratory birds (think snow geese, cranes, falcons, ducks, and more) make their yearly journey from their southern wintering grounds back up north to breed and raise their young. To celebrate their yearly aerial migration, the Inns of Aurora located in Aurora, New York, has decided to host their first ever immersive birding event, which combines gourmet food and first class accommodations with a front row seat in some of the best wildlife refuges in New York State.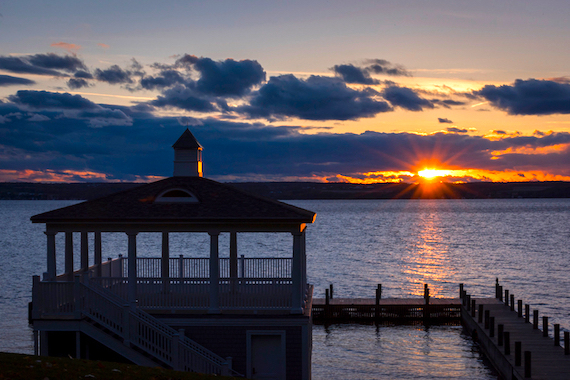 Nestled along the shores of Lake Cayuga, the Inns of Aurora is comprised of three (soon to be four) beautifully restored historic buildings that are steeped in American history and restored to absolute luxury--each with their own unique aesthetic. For this special event, overnight accommodations will be provided in Rowland House, a historic property that dates back to 1903 and was impeccably restored in 2014.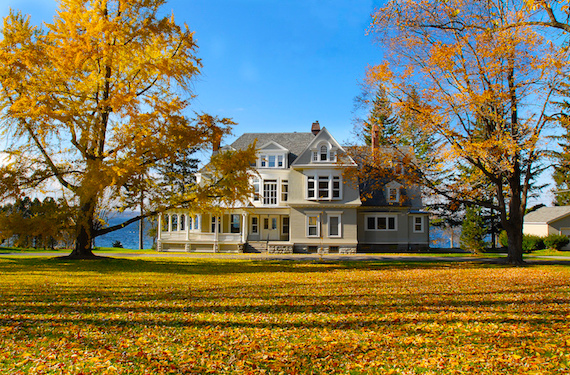 Rowland House is stunning inside and out and offers four-diamond guestrooms, an eye-popping collection of modern art, an impressive array of antiques collected from all around the world, striking water views, intimate parlors for gathering by the fire after hours, a stunning dining room, luxurious marble baths, and an innkeeper to see to your every need. We think the migrating geese would probably be jealous if they knew where you were staying.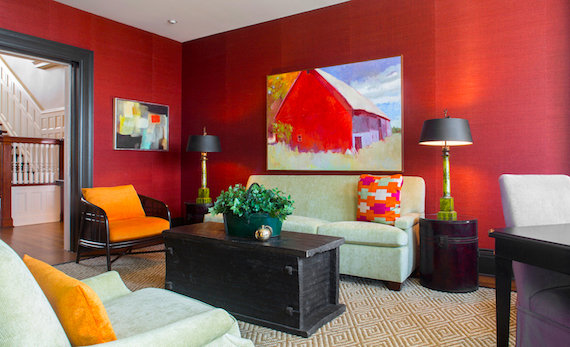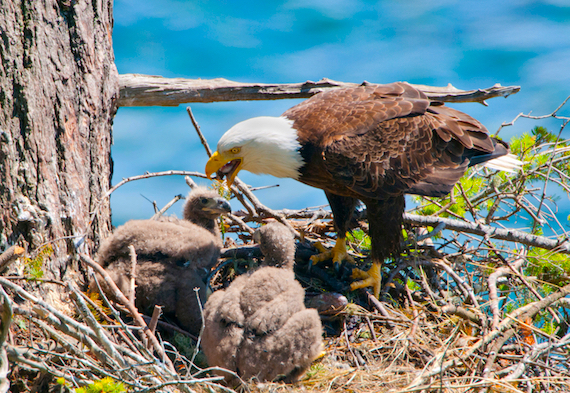 Guests will be taken to secluded spots at dawn's first light where they will have an opportunity to see Peregrine Falcons and other predatory bird species swooping over congregations of shorebirds hunting for their morning meal. Participants will also have the rare opportunity to journey to the ruins of the American Eagle reentry program on nearby Clarks Ridge, which is now closed to the public. In the afternoon, there are presentations about Bluebirds or you can explore photography, gardening, and how to create your migratory bird habitats at home.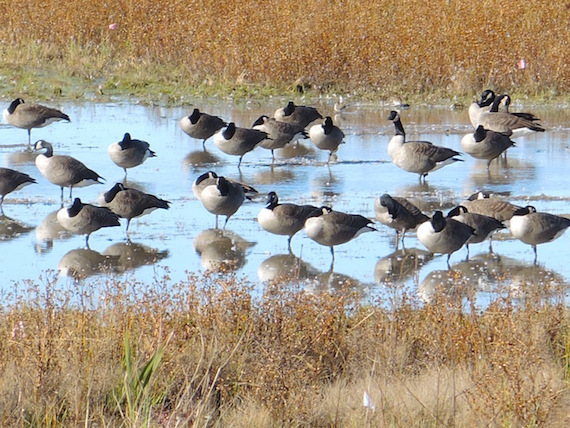 Early April is the ideal time of year in central New York to see Canadian and Snow Geese in their chevrons overhead in the tens of thousands. Many species of duck also stop on their way to breeding grounds farther north. Look for Ringnecks, Hooded Mergansers, Shovelers, Mallards, Wigeons, and Canvasbacks. Nestled in nearby wildlife preserves, Bald Eagles also generally hatch around this time. The experience will be relaxed and approachable and will leave guests feeling rested and inspired.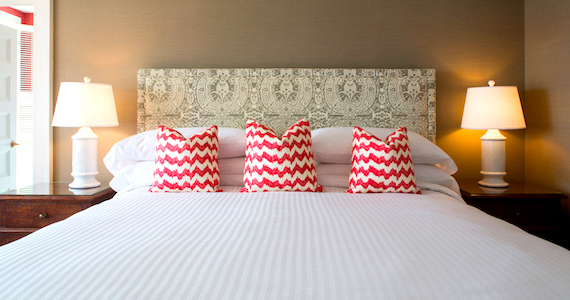 Besides the personal attention, beautiful surroundings, and lavish accommodations, one of the best parts about this package is the price. The retreat costs $800 per person or $1,200 per couple including all meals, two nights of luxurious accommodations at Rowland House, instruction, transportation to off-site tours, and tax and gratuity.
For more information about the Inns of Aurora and this retreat, visit their website.
Photos 1-4, 7 are courtesy of the Inns of Aurora while photos 5, 6 are courtesy of FindEverythingHistoric.com
Disclosure: The Inns of Aurora and many other historic travel destinations can be found on our website.