When the tiniest home in the world has a price tag of roughly $450,000, it's anybody's guess how much an eight-bedroom, 15-bath, 22,300-square-foot property in California costs. And if that's not enough to rattle an estimate, keep in mind that the home on our radar sits at the top of Beverly Hills' Hillcrest Road, offering panoramic views from downtown Los Angeles to Malibu Beach.
Well, we have an answer, thanks to Redfin, who's currently listing the home. Take your guess on what it costs to live the high life -- literally -- with a home theatre, wine tasting room and private spa, among other things, and then move the slider to the left reveal the price tag. Just brace yourself for the sticker shock and real estate envy to come...
Check out the rest of the stunning home below.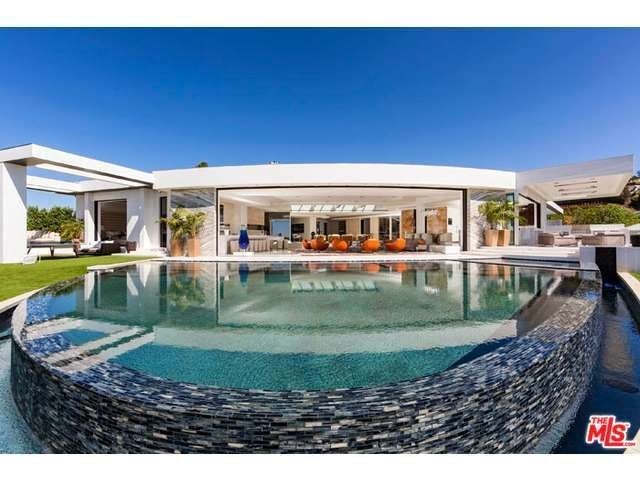 1181 North Hillcrest Rd, Beverly Hills, CA 90210
Are you an architect, designer or blogger and would like to get your work seen on HuffPost Home? Reach out to us at homesubmissions@huffingtonpost.com with the subject line "Project submission." (All PR pitches sent to this address will be ignored.)