We get why the Obama family loves going to Hawaii every year for Christmas, but after seven years of renting a place on the same island (Oahu) and in the same neighborhood (Kailua town), we have to wonder: Don't they want to try something new?
While the Kailua vacation homes the Obamas have rented are indeed gorgeous, there are more than a few other gorgeous vacation options -- 22,000, to be precise -- each with their own unique views and perks.
With only two more years in the White House, we're hoping the first family considers the four options below. After all, why not end this era with a luxurious bang?
1. Balinese estate, Kauai
Rate: $8,000 to $10,500 per night, depending on occupancy and time of year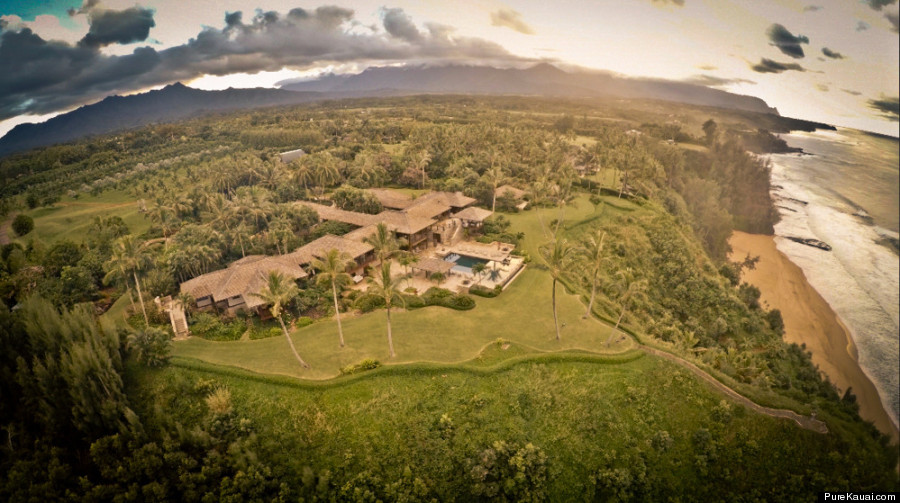 When your house sits above a secluded beach on an island known as the Garden isle, you know you're in for some serious zen. This Balinese-inspired estate is known as the Hale 'Ae Kai and overlooks the island of Kauai's Secret Beach -- a stretch of sand so private, it can only be accessed by a steep, unmarked trail.
The 9,245-square-foot home sits on 15 acres and includes four pavilions, three bedrooms, six and a half bathrooms, a full gym, and a 1,100 square-foot master bedroom with three separate balconies. The central pavilion can only be accessed by crossing over a pond that's more than 3,500 square feet.
While not technically sand-at-your-feet beachfront, the backyard opens up to panoramic views of seacliffs, the Kiluaea lighthouse and the crashing waves below.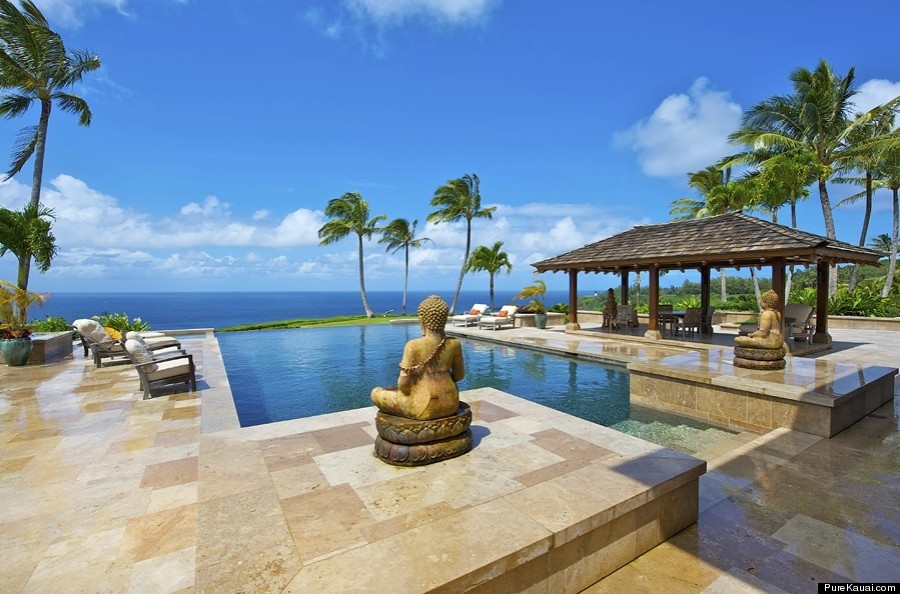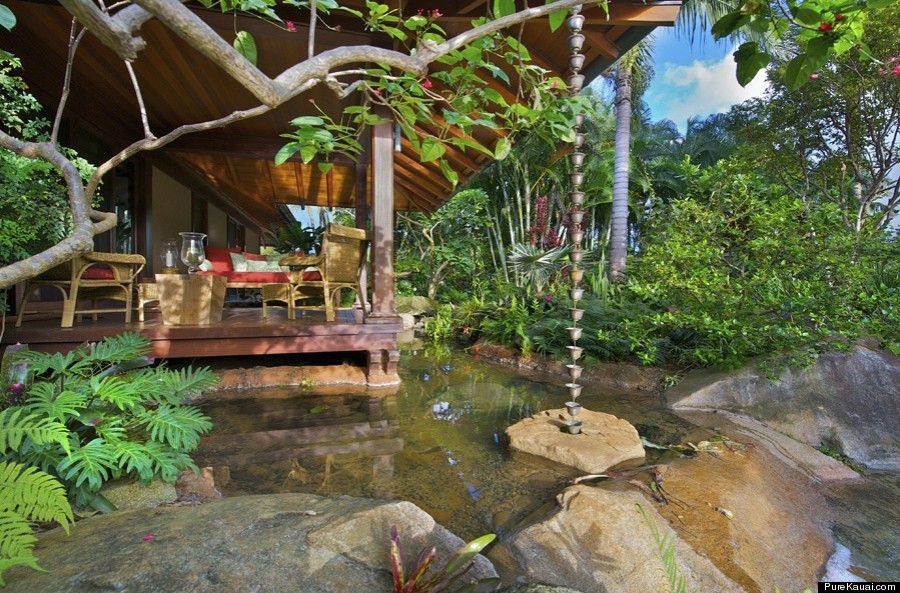 2. Open-air art gallery, Maui
Rate: $7,800 - $10,000 per night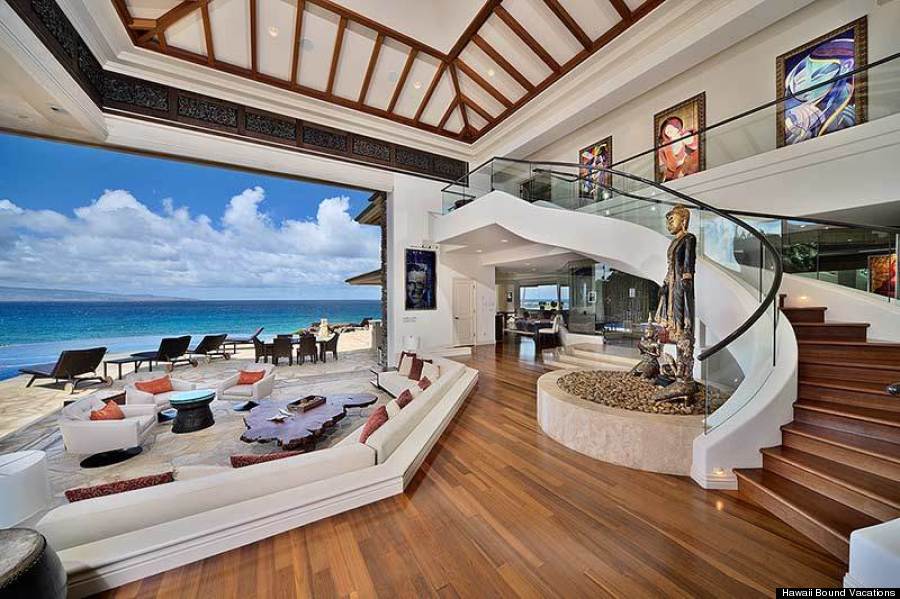 At the ultra-luxurious Oneloa Beach Villa on Maui's northeastern tip, guests never have to leave. The estate boasts private waterfalls, three oceanfront spas, an impressive art collection, personal beach access to a private stretch of sand and a 60-foot long infinity pool that seems to pour into the ocean.
The best part of the property might just be the living room. With its towering 35-foot ceiling, the expansive space opens up into the pool area so you can enjoy the warm and breezy Hawaiian air from the comfort of the couch.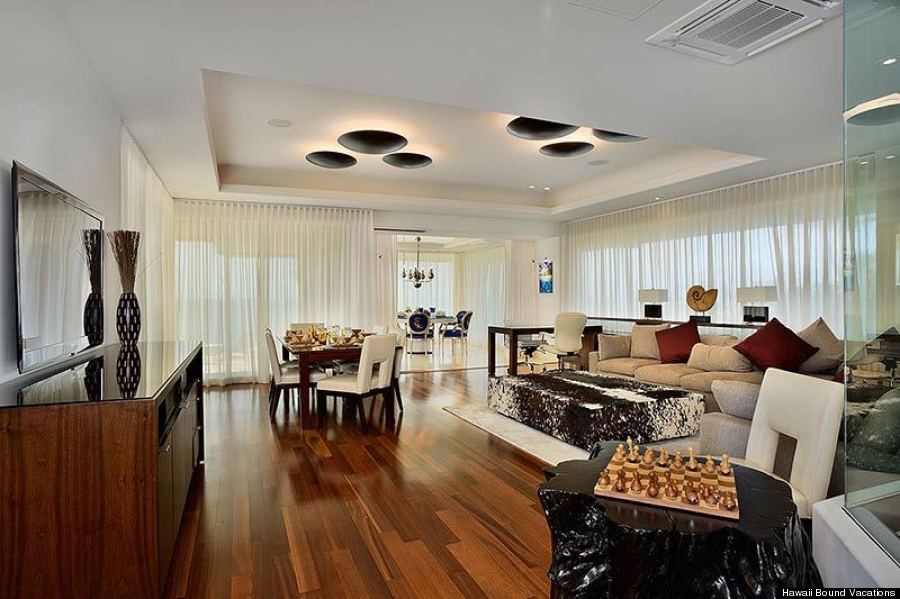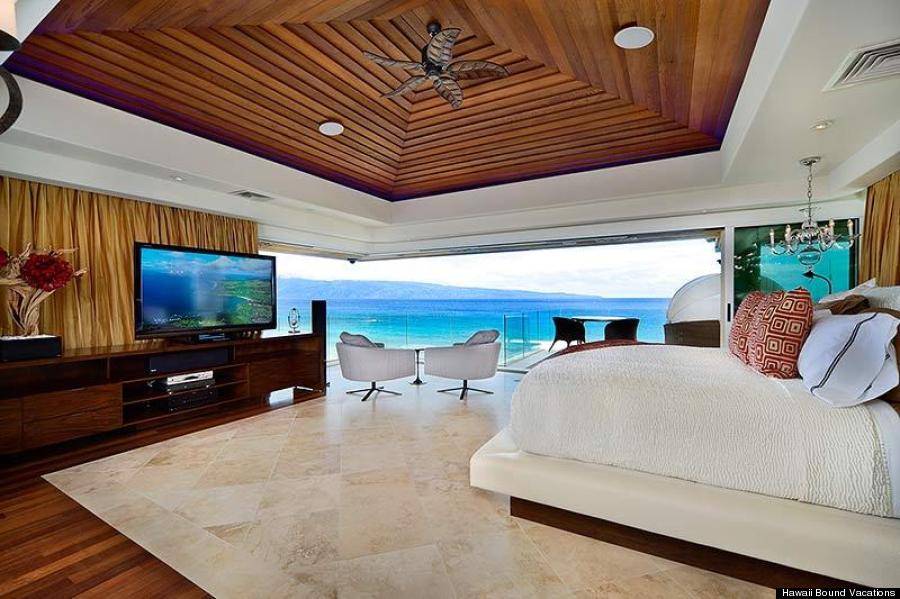 3. Plantation estate, Kauai
Rate: $3,650 to $6,500 per night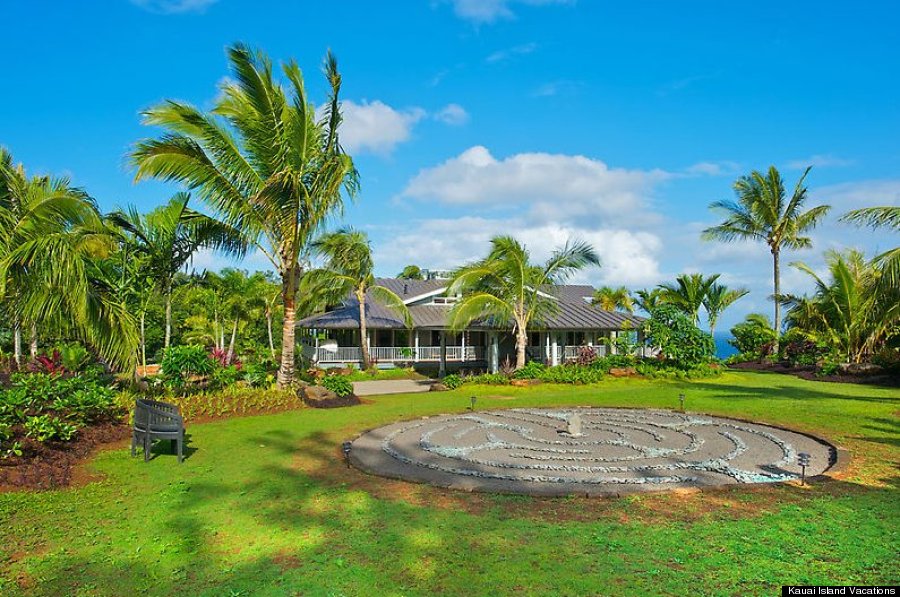 With a peaceful rock garden, sea cliff views and orchards, this estate is the epitome of zen. The 6,000-square-foot Dali Hale Estate in Kilauea, Kauai, has a wrap around balcony that overlooks the property's organic gardens so you can scout which avocados, mangoes, or star fruit you'd like to harvest first.
The house boasts seven bedrooms -- two of which are master suites -- and an outdoor spa bath for ultimate relaxation.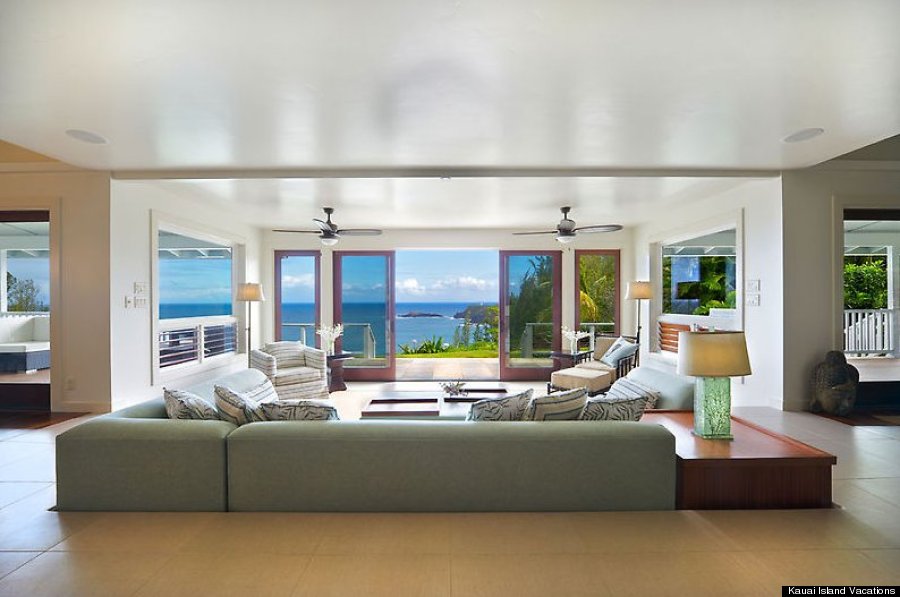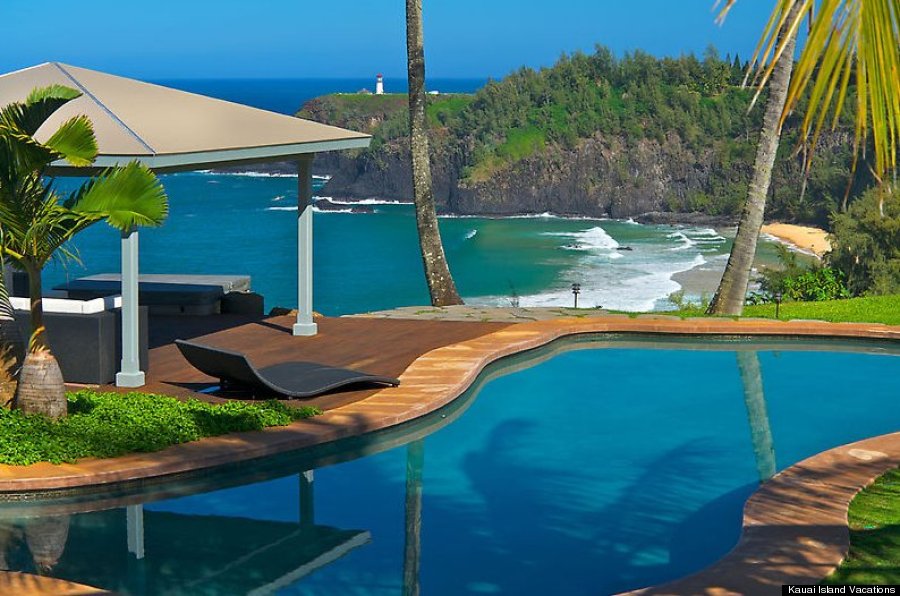 4. Serene castle, Maui.
Rates: $7,800 to $10,000 per night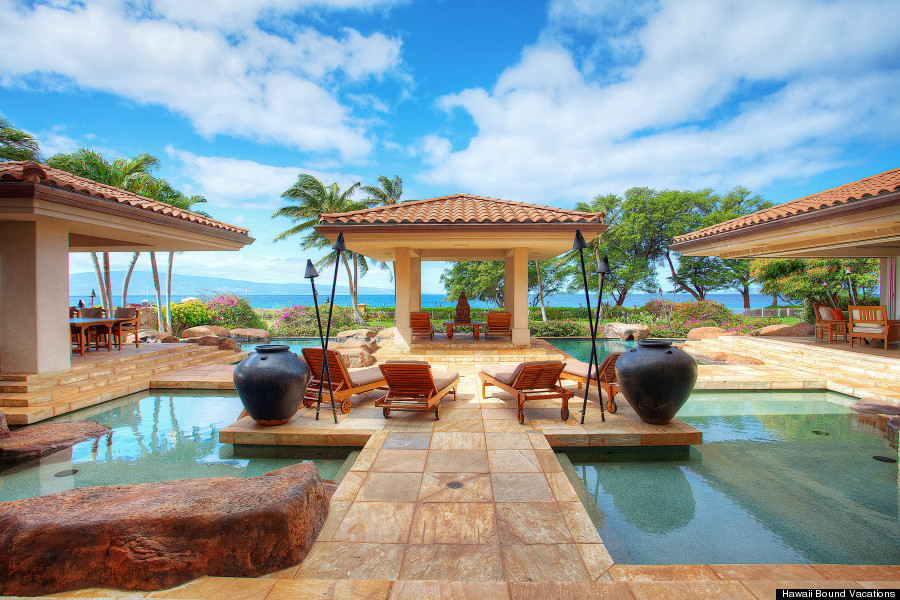 This pristine property -- known as Kaanapali Kahala in Maui -- is surrounded by serene koi ponds. The home itself wraps around a beautiful pool area, offering an outdoor lounge and entertainment area tucked away from the public's view.
The eight-bedroom home, known to realtors as the "Castle Villa," fronts the gorgeous Kaanapali Beach, and in the evening, the sunset pours into the open living room, which extends into the pool lounge.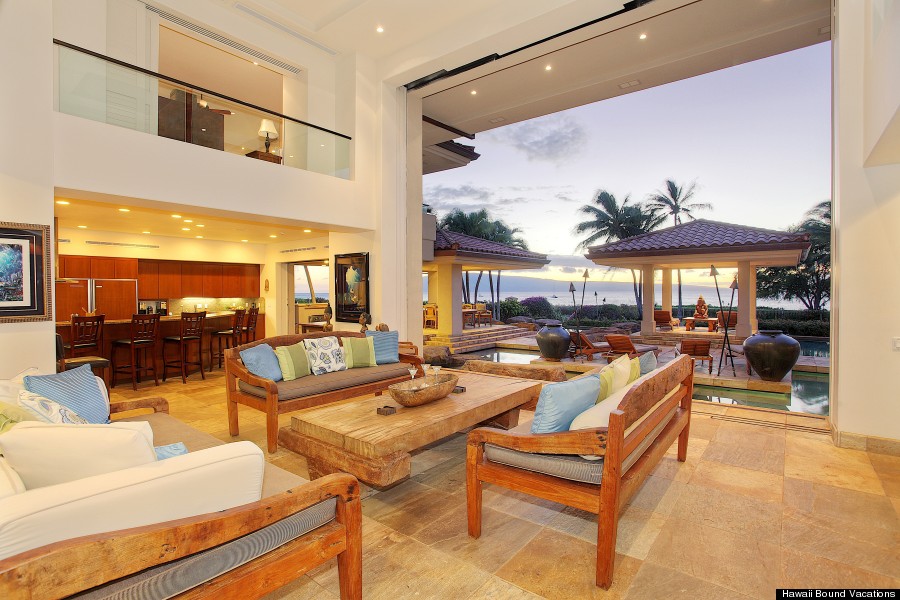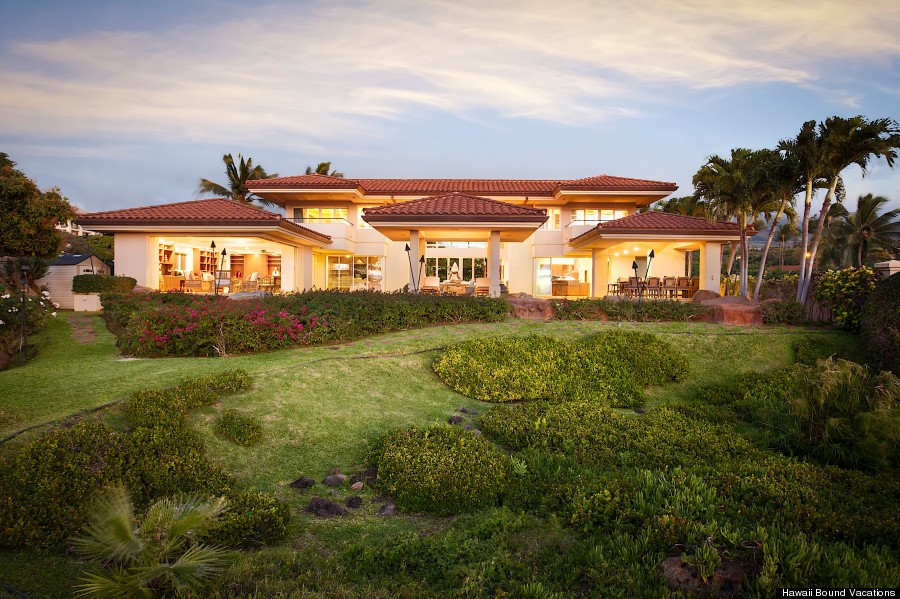 Related
Before You Go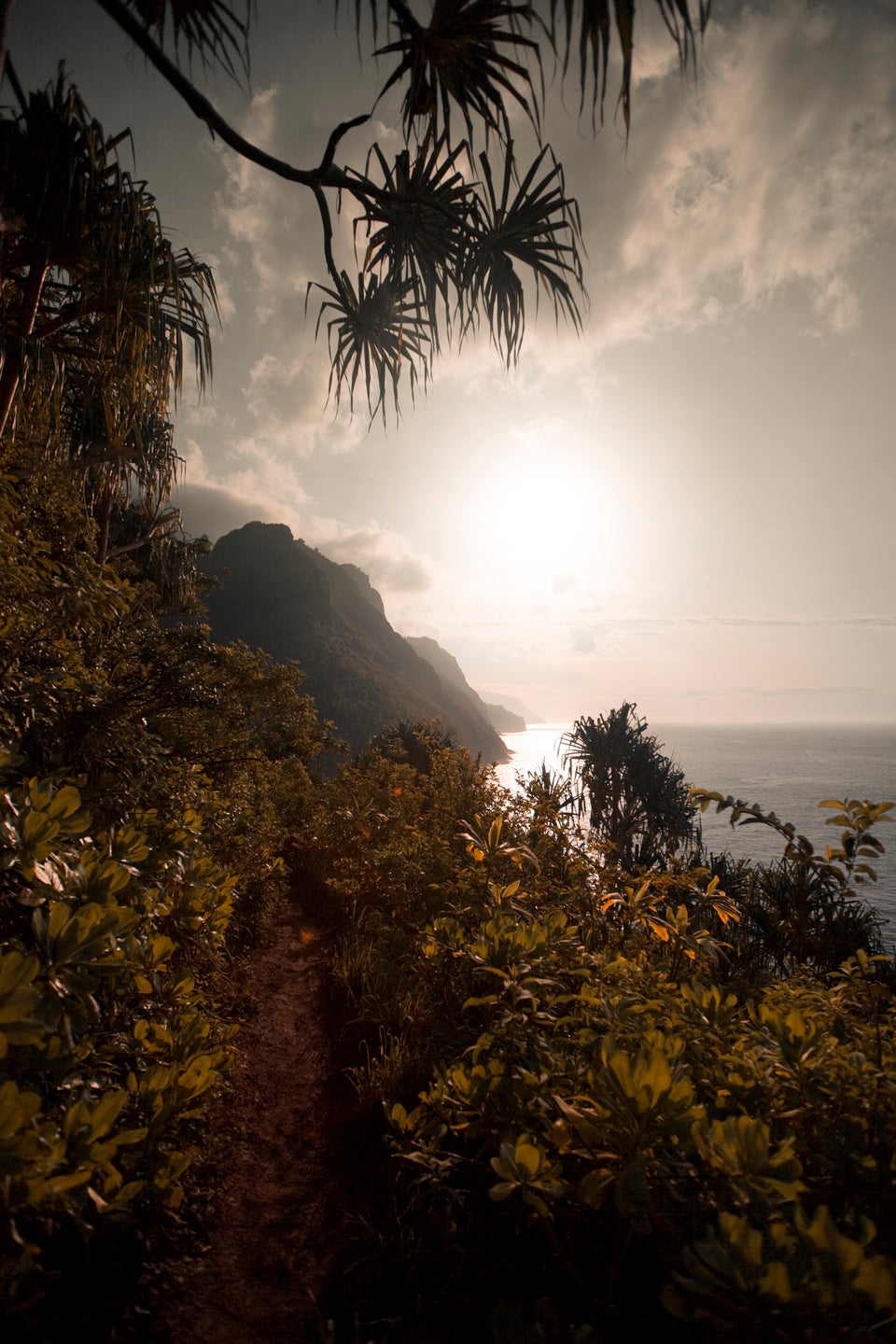 Hawaii In Photos