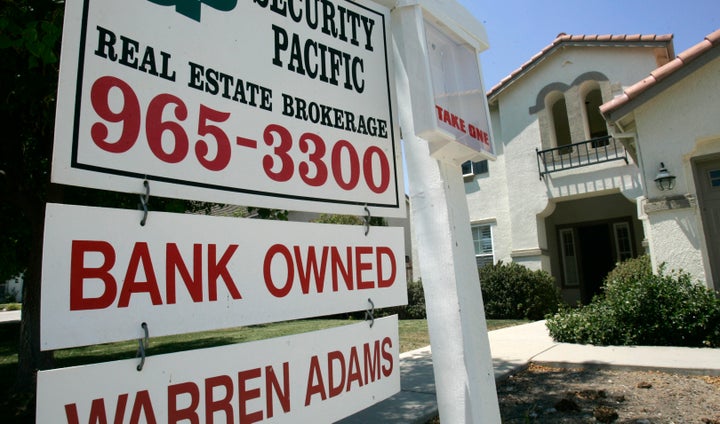 If it's good to be king, it's not bad to be rich, especially when faced with foreclosure.
Borrowers in default with loans worth $1 million or more are able to stay in their homes for an average of about six months longer than defaulting borrowers with loans that are less than $250,000, according to data from Lending Processing Services analyzed by the Wall Street Journal. One of the biggest reasons for the time gap: smaller mortgages are more likely to be packaged and sold into securities backed by Fannie and Freddie, which have strict foreclosure timelines.
There are a variety of reasons for the boost in the high-end housing market. In the Detroit-area, buyers looking in the $250,000 to $750,000 range snapped up homes at a rate of double digit growth because those buyers could easily qualify for mortgages and because they were grabbing homes at a huge discount, the Detroit News reports. In Silicon Valley, booming tech companies have created overnight millionaires who have cash to spend on expensive homes, according to the Bay Citizen.
And some luxury markets are being propped up from the outside in a way that would be impossible for the rest of the housing market, maybe best exemplified by the super-rich Russians buying up expensive properties across the U.S., according to Businessweek. The reason, by the way? It's in large part to show them off as status symbols.
Calling all HuffPost superfans!
Sign up for membership to become a founding member and help shape HuffPost's next chapter
BEFORE YOU GO