A fancy bedroom is great, but there's truly nothing like a stunning, spacious, well-designed kitchen. As the Zillow listings below prove, it's an amenity that adds great value to a home. With a large kitchen that people actually want to spend time in, the entertaining possibilities are endless.
Whether you're searching for inspiration for your own space or simply want to lust after luxurious kitchen porn, check out these lavish listings that prove the kitchen is the best room in the house.
This modern oasis boasts not one but two immaculate kitchens. Both designed in a minimalist style, the rooms feel clean, polished and oh-so-sophisticated. The black granite countertops, as shown in the the first kitchen pictured, ooze a mysterious elegance, while the lighter finishes in the second kitchen offer a happy brilliance.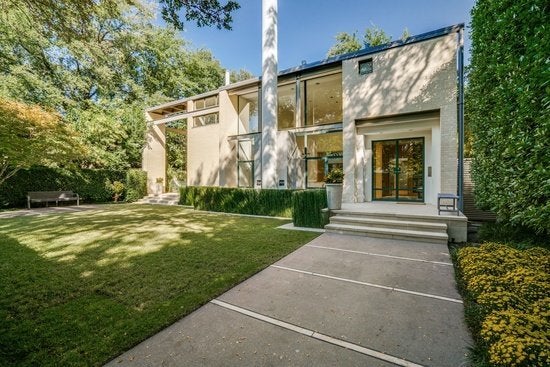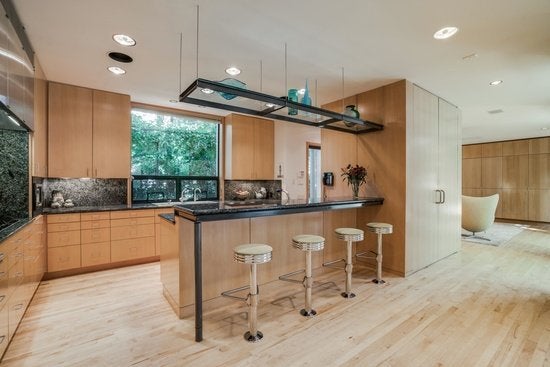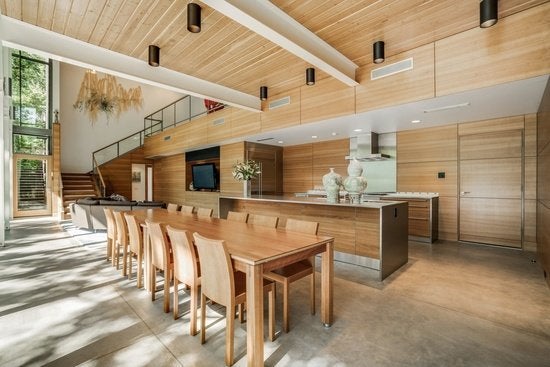 The kitchen in this Ohio estate is a beautiful fusion of styles. While the island showcases a traditional design, the finishes feature a more industrial look. On top of that are the stainless steal appliances that give the entire room a boost of energy. We could just cozy up with a cup of coffee and gaze out of that floor-to-ceiling window all day long.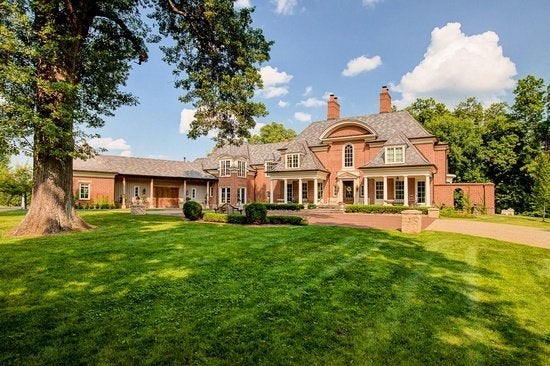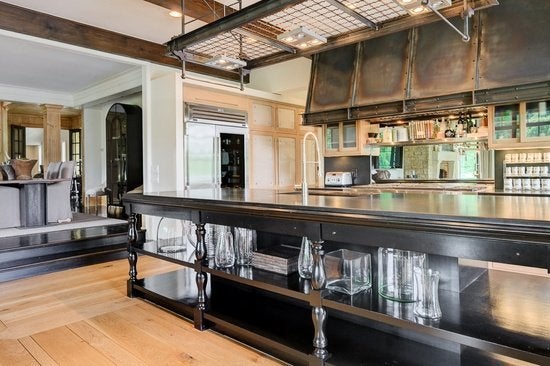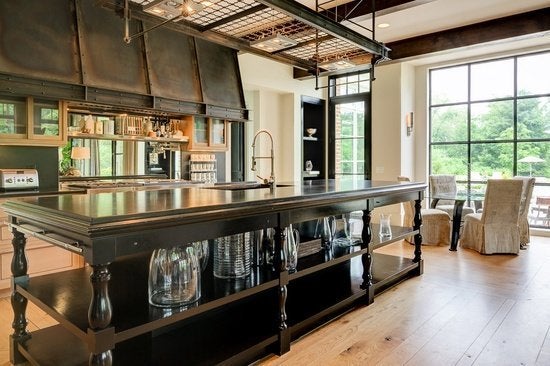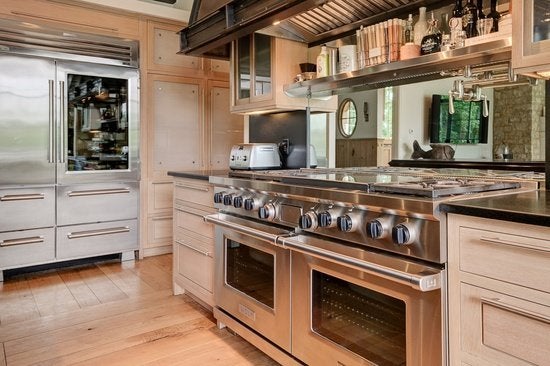 3. A posh Hamptons property located in Bridgehampton, New York, listed for $29.995 million.
This bright and cheery kitchen is fit for a Nancy Meyers' flick ("Something's Gotta Give," anyone?). The contrast of the wood and the white strike a perfect balance throughout, while the hanging pot rack above the island lends a sweet element of charm. Between that and the home's tranquil backyard, we don't think we'd ever leave this place.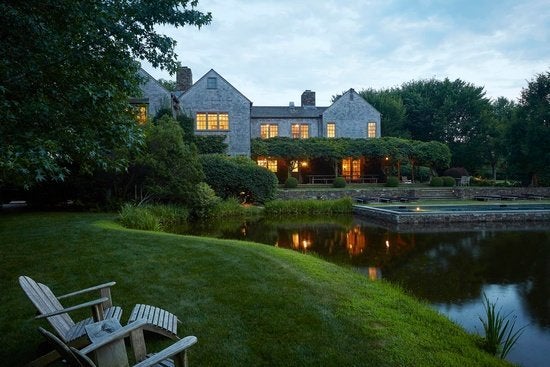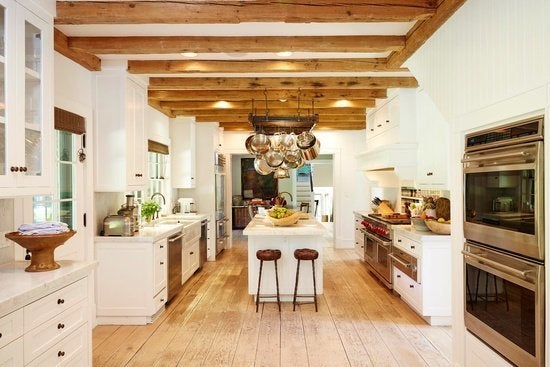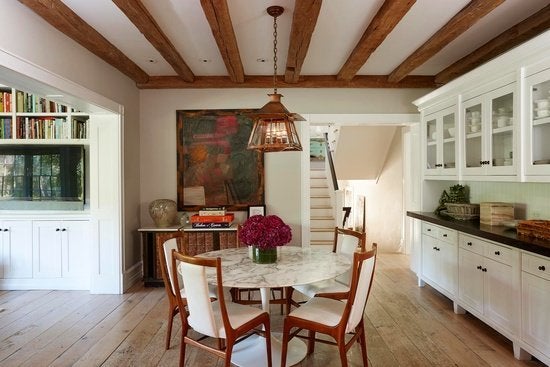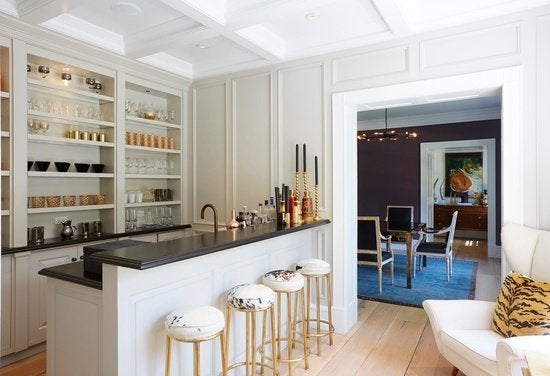 4. A modern home in Seattle, Washington, listed for $5.895 million.
All we can say is "WOW" to this kitchen and its statement cloud-like light fixture. Despite the room's sleek design, the kitchen gives off a soothing vibe, which makes us want to hole up and cook there for hours. Also, check out that view!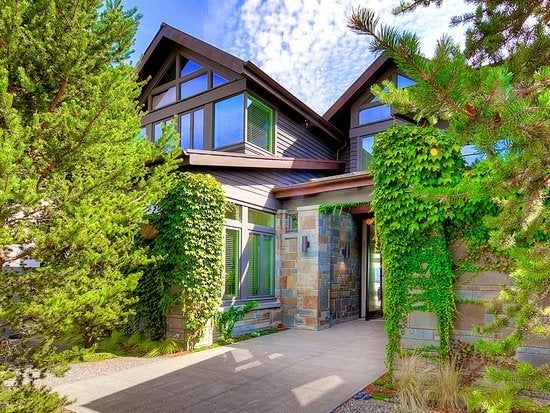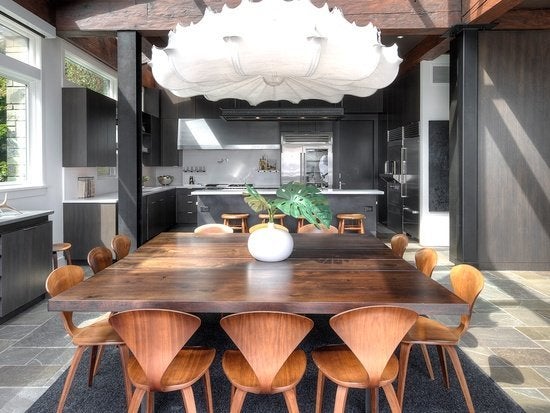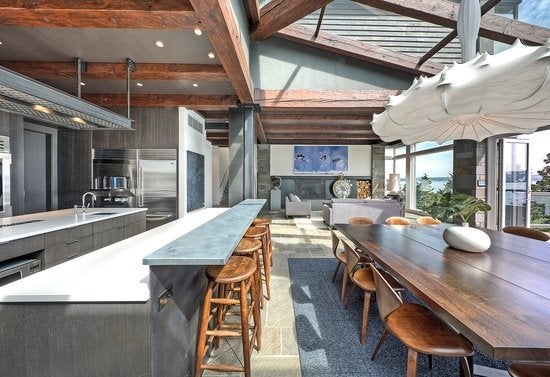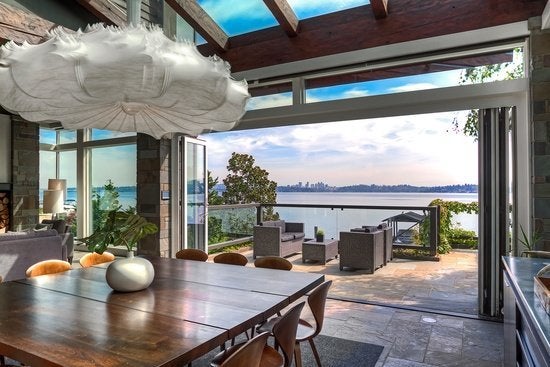 Inside this European contemporary home exists the most pristine kitchen we've ever laid eyes on. The silver, grey and white color scheme is simple and classy, and the row of windows lets in just the right amount of natural light. We wouldn't mind hosting a soirée or two in this space.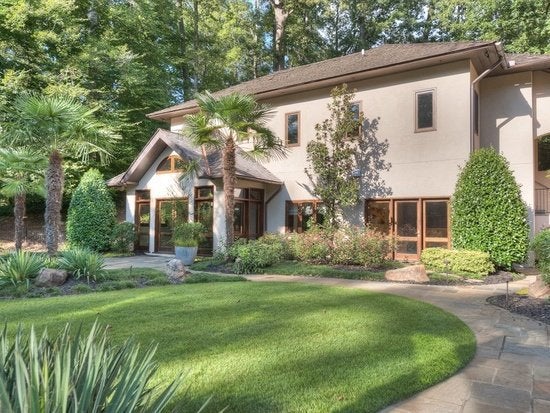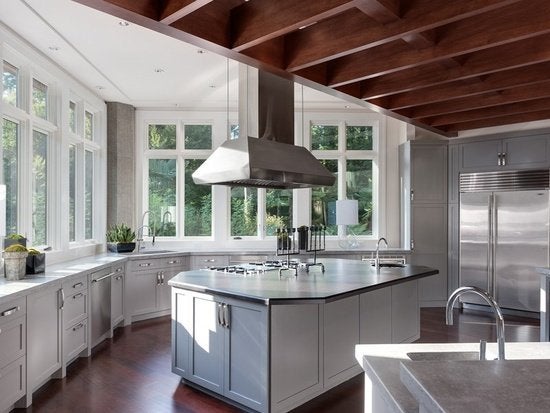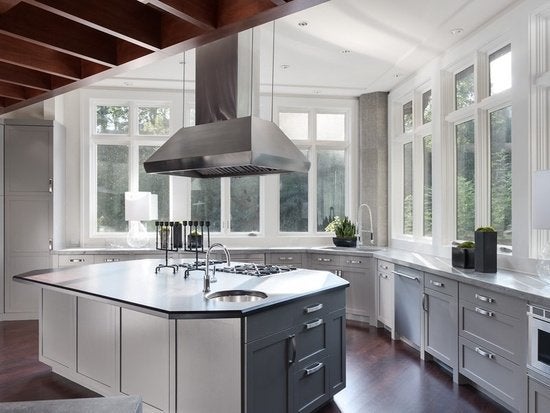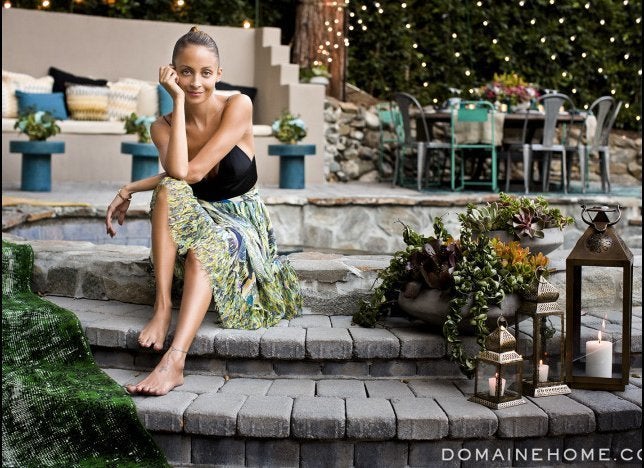 Celebrity Homes
Related