I was supposed to be listening to Kanye West's latest single, featuring Jay-Z, "H.A.M". (The letters are an acronym for "Hard As a Motherf*cker." In case one was wondering.)
I was distracted by the album cover...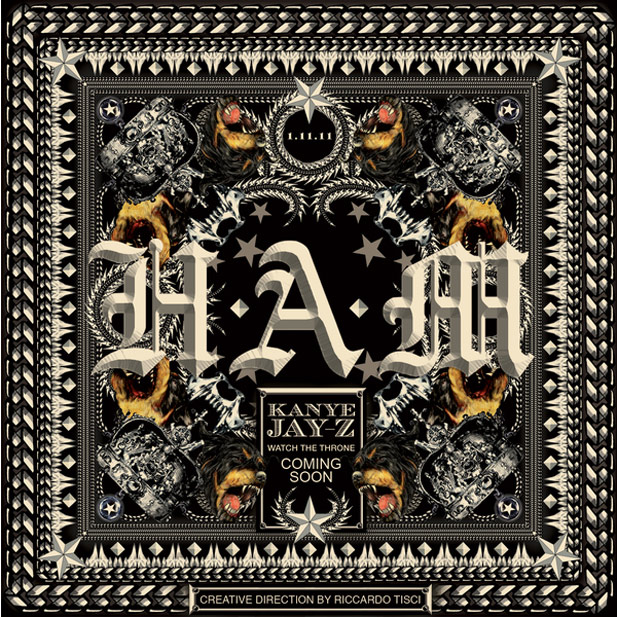 There was something familiar about the ornate, dark, goth, yet undeniably lush graphics of the singles' cover.
Well, not exactly! But it was the handiwork of the luxury label's creative director, Riccardo Tisci.
Turns out that Kanye West wasn't just busy stunting on the front row of fashion shows from New York to Milan. He was equally busy building relationships backstage. Tisci has become a close friend of the rapper, leading to this collaboration.
His creation features barking rottweilers interspersed with (what I'm sure are) platinum, jeweled crowns with a velvet lining -- all within a cozy chain link-like border.
And as luck would have it, this isn't the first time rappers and high end designers have made strange -- yet creatively compatible -- bedfellows. Herewith a concise -- if not brief -- gallery of rapper designed luxury goods...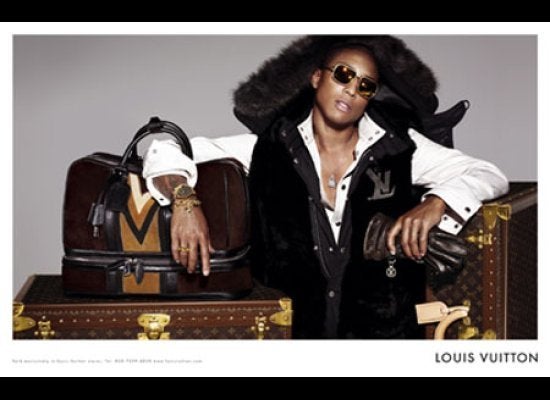 Rappers Delight: Luxury Goods by Hip Hop Artists
Zandile Blay is Fashion Editor for ESSENCE Magazine and a contributor to Fashionista.com.