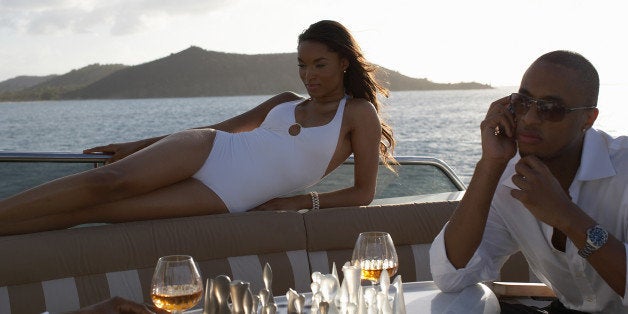 A new dating app has everyone shaking their heads.
It's called Luxy, and according to a press release, the app is billing itself as "Tinder, minus the poor people."
"With the rise of high-speed digital dating, it's about time somebody introduced a filter to weed out low-income prospects by neighborhood."
"Tinder was pretty awesome when it came out, but there's a lot of riff raff on there."
Upon further investigation, it appears the app is real. CNN interviewed the company's spokesman, Darren Shuster, who said that while the app doesn't have a salary verification function yet, it has self-policing capabilities.
"If you show up in a 20-year-old VW Bug and request to meet at McDonald's, you won't last very long on LUXY," he said. "Look, these members drive the best cars, hang out at the fanciest hotels, live in the biggest houses, wear the best clothes. It doesn't take long to weed out those who belong on a different kind of dating site."
Shuster told Vice that the dating app already has 3,000 users and the average male user's income is $200,000. Female users' income was not given.
Indeed, the app's iTunes page claims its users include "CEOs, entrepreneurs, investors, millionaires, beauty queens, fitness models, Hollywood celebrities, pro athletes, doctors, lawyers and successful people, just to name a few." And no, they didn't actually name any of them.
Now please excuse us while we do anything but download this app.
Before You Go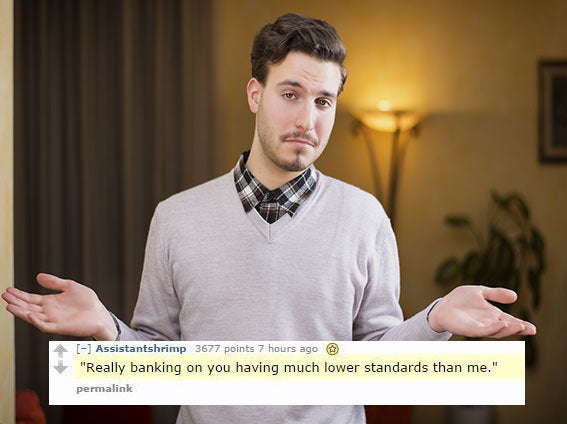 Brutally Honest Dating Profiles