White Christmases are so 2013.
This year we're taking a hint from our favorite artistic-activist collective Luzinterruptus and dreaming of a plastic-free Christmas, just like the ones we used to know -- you know, prior to industrialization and everything. In lieu of traditional greenery, we're ogling their Consumerist Christmas Tree, a symbolic challenge to our plastic-dominated society as well as the unbridled consumerism that takes hold during the holiday season. As ideologically commanding as the unorthodox Christmas decor may be, it's just as visually captivating.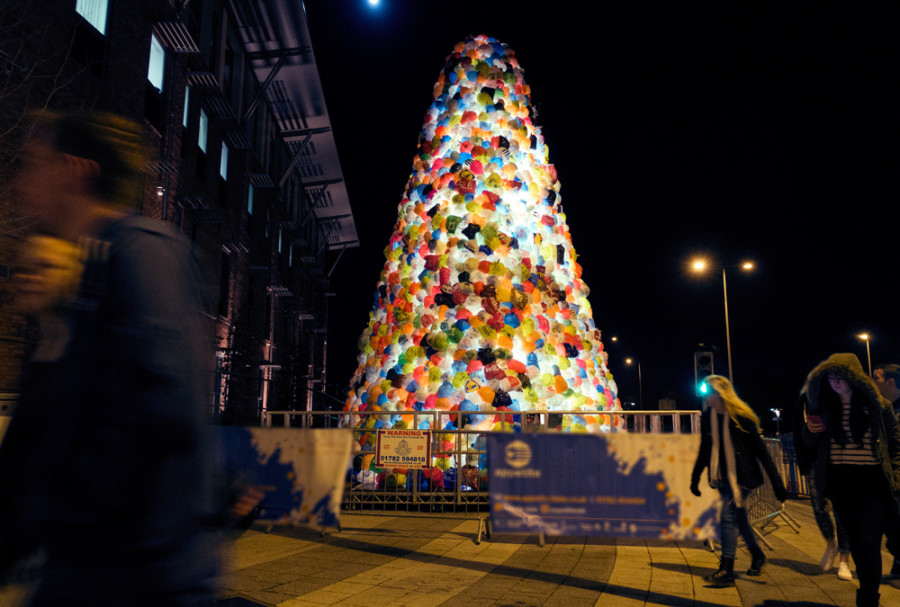 This year Luzinterruptus created the installation in an industrial town in Staffordshire, England called Stoke on Trent. The artists enlisted the neighborhood to donate their plastic bags for the piece. About 2,000 bags and 11 days later, the luminescent tree was born, as was some illuminating commentary on the contagious consumerism that comes along this time of year.
"The installation's idea was the same as last year's," Luzinterruptus explained in a statement -- last year's was installed in Durham. "On one hand, to represent, in a symbolic and universally recognizable way, the overconsumption of plastic bags; and, on the other hand, the squandering that typically takes place during these holidays which have set aside the religious and traditional meaning of these holidays to turn them into a real invitation to uncontrolled consumption."
There you have it, folks. If you don't feel like trekking all the way to the Christmas tree lot, dig into your recycling bin and have an environmentally conscious holiday season. Happy holidays and have yourselves a green little Christmas!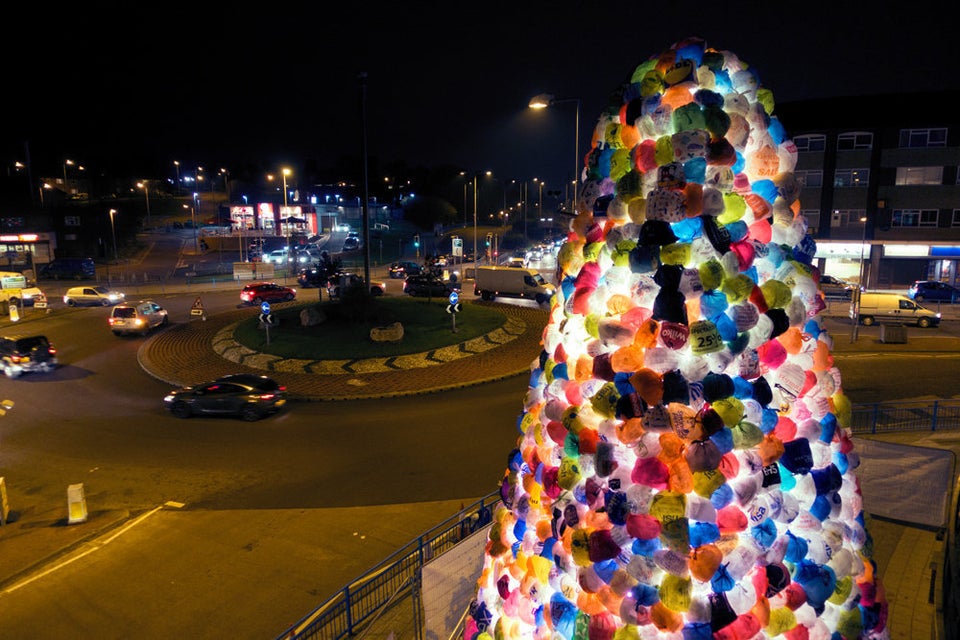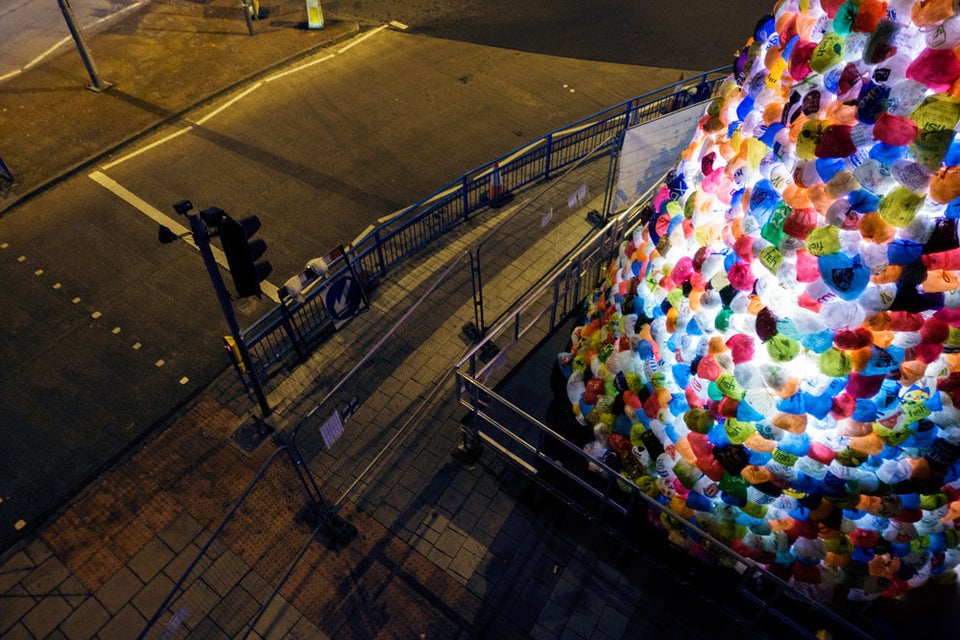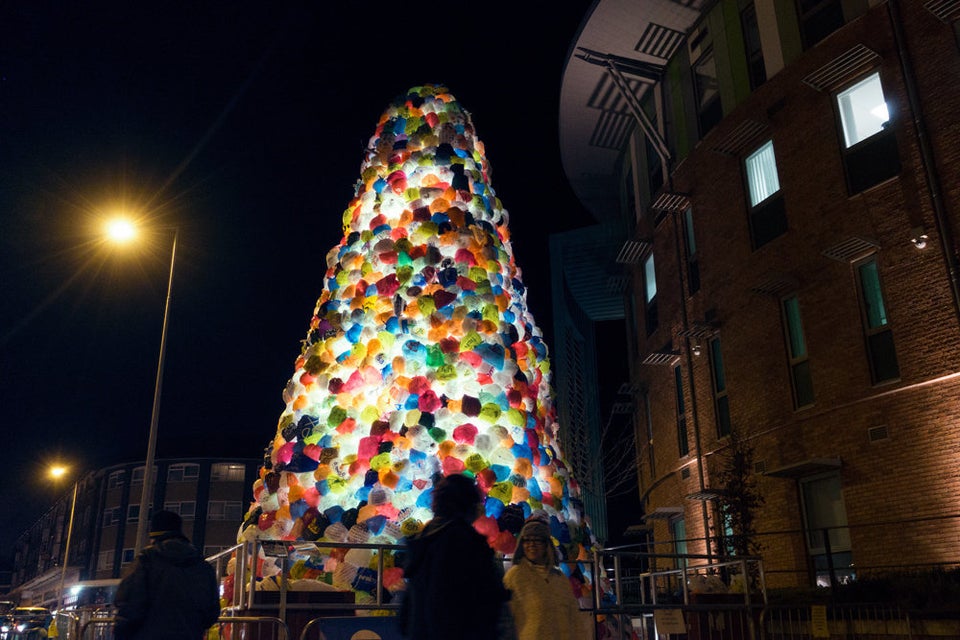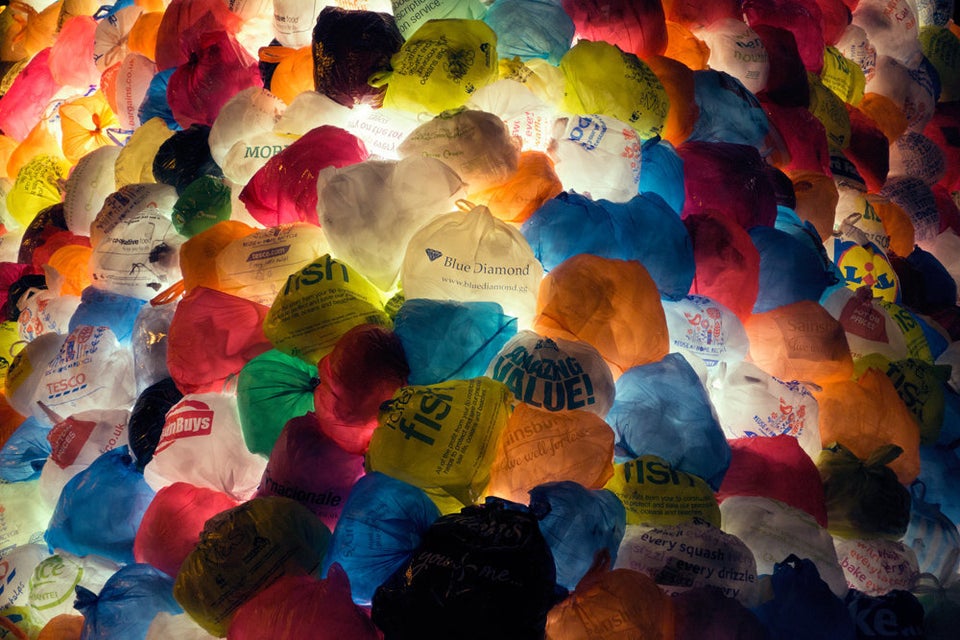 Related
Before You Go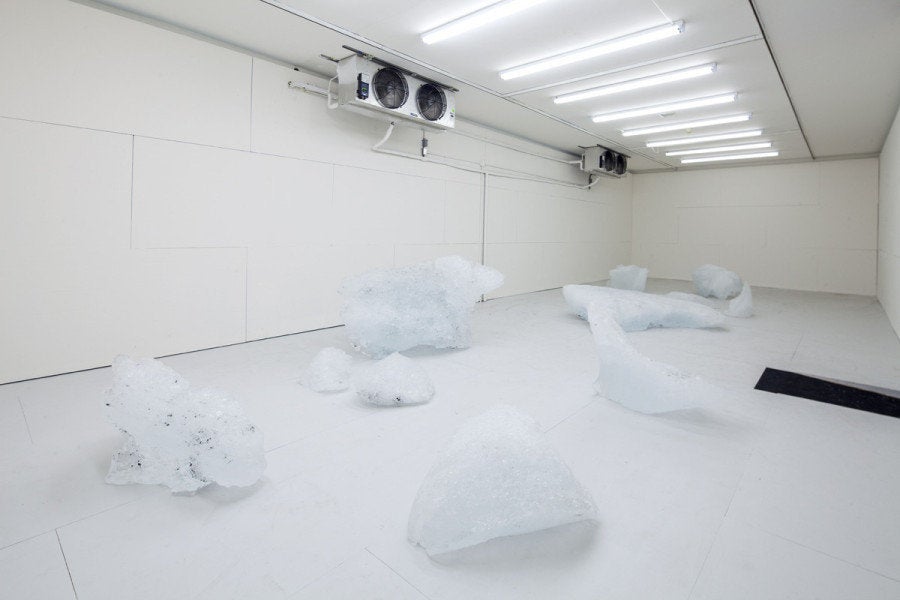 Green Artists Making Climate Change A Priority
Popular in the Community