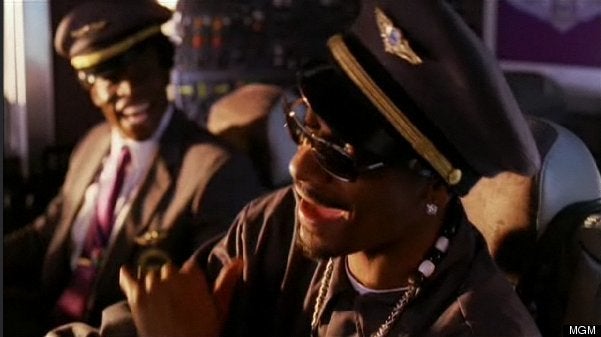 A new airline will debut sometime in 2011 serving direct flights from New York's JFK airport to Las Vegas' McCarren airport.
The much-reported on airline, LV Air, makes big claims in its aim to be the carrier for east coast passengers to Sin City. Here's the one big glitch, though: Nothing, not even pricing, is set in stone yet.
The airline, run by hotel industry veterans Sean Smith and Kent Smith (no relation), hopes to have four non-stop flights per day. To that end, the company is leasing four Boeing 767's to fly back and forth.
Sean Smith told the Las Vegas Sun: "The goal is to fill Las Vegas hotel rooms with players, conventioneers and vacationers from the Northeast by drawing a straight line between the customer at his home to the casino floor and back again."
To that end, the Smiths are in the process of contracting deals with casinos to buy seats on planes; the airline will meet their end of the deal by giving the casinos access to their database of customers (which doesn't seem like an even trade to us).
The airline has concocted an "only in Vegas" feel to it with straight-to-room baggage service, hotel check-in services, buffet and show packages, limo service, 24-hour concierge service, and in-flight meals prepared by Las Vegas chefs.
The airline's safety briefings will show recorded holographic images of Vegas celebrities...dead and alive. Rat Pack anyone?
The flights will have inter-seat texting and video, club music and wireless iPads, hence the affiliation to Snoop Dogg's classic movie, "Soul Plane."
The one big bonus an airline like this might have on the struggling Las Vegas economy? Jobs. The airline aims to hire 50 employees, with an additional 200 jobs from auxiliary service.
When pressed about which casinos were partnering with the brand, the airline's spokesman, Wayne Bernath, could not confirm any done deals. Same with pricing, a MAJOR factor on flights to Vegas, especially with options from budget-friendly Southwest and the rapid expansion of fan-favorite Virgin America. Bernath told us that the pricing would be "the exact same or better. The bulk of the cost will be paid by casinos."