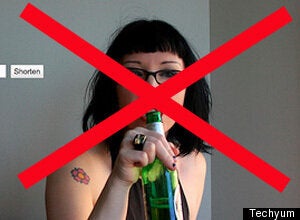 Ow.ly, Bit.ly, Cl.ly, Bk.ly, Fun.ly, and Dai.ly beware: your shortened URLs may be clever, but they could be seized without warning if the Libyan government takes issue with your site's content.
The domain Vb.ly was revoked and the site taken offline by NIC.ly, the "domain registry and controlling body for the Libyan domain space '.ly'", writes Vb.ly co-founder Ben Metcalfe on his blog, explaining that his site was found to fall "outside of Libyan Islamic/Sharia Law."
Despite the fact that vb.ly was a one-page link-shortening service, Nic.ly (the registry for .ly domain reseller registrar Libyan Spider) informed us that the content of our website was offensive, obscene and illegal according to Libyan Islamic Sharia Law. Not the domain, but the content of the website - no matter where the domain was hosted.

The photograph of me [see below] with my bare arms, holding a bottle, and the words "sex-positive" were cited as obscene, offensive and illegal. We were also told that we were "promoting an illegal activity" with our link shortener.
Metcalfe explains what he's found out about the status of ".ly" domains:
.ly domains deemed to be in violation of NIC.ly regulation are being deregistered and removed without warning - causing significant inconvenience and damage.

.ly domains are being deregistered and removed due to reasons that do not correspond to the regulations defined in the official NIC.ly Regulations.

NIC.ly seems to want to extend their reach beyond the domain itself and regulate the content of websites that use a .ly domain. The concept amounts to censorship and makes .ly domains untenable to be used for user-generated content or url shorteners.

Libyan Islamic/Sharia Law is being used to consider the validity of domains, which is unclear and obscure in terms of being able to know what is allowed and what isn't.

NIC.ly have suddenly decided that
The Huffington Post's Ben Regenspan has also had his ".ly" domain revoked: he registered the domain Gaddaf.ly, which was up and running for around two weeks before it was suspended without notice or explanation. Interestingly, as Regenspan notes, Fuk.ly hasn't been shut down, while the inoffensive-sounding link shortener Vb.ly and the politically provocative, but less obscene, Gaddaf.ly have been.
Libyan Spider, the registrar authorized by NIC.ly to sell Libyan domains outside of Libya, offers these guidelines on which ".ly" domains cannot be acquired:
Any .LY domain names may be registered, except domains containing obscene and indecent names/phrases, including words of a sexual nature; furthermore domain names may not contain words/phrases or abbreviations insulting religion or politics, or be related to gambling and lottery industry or be contrary to Libyan law or Islamic morality.

In principle, you are free to choose the domain name. However, you cannot choose names that are in use by other organizations, or names that for various reasons are prohibited or reserved for technical, ethical or national considerations.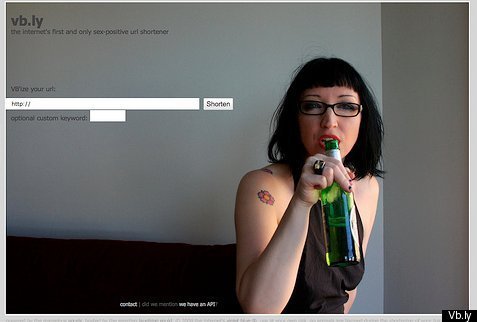 Image via Techyum
Support HuffPost
The Stakes Have Never Been Higher
Related
Popular in the Community