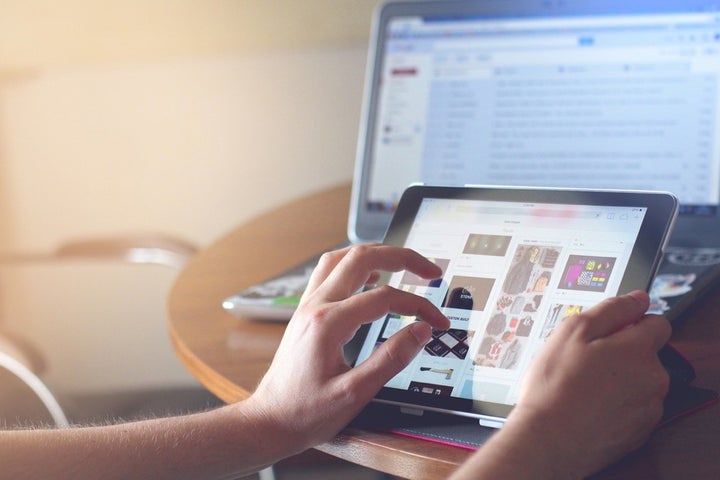 If you thought comparison shopping was hard with traditional travel companies, just try the sharing economy.
Lightly regulated companies such as Airbnb and Uber can make it as difficult as traditional travel sites — and sometimes even harder — to determine the final price you'll pay, let alone compare prices on other forms of transportation or accommodations.
And if you don't think these companies will fight for their right to do whatever they want, cast a glance toward Austin, Texas, where Uber and Lyft just ceased operations because of unfavorable legislation. They aren't messin' around.
With travelers booking summer travel in one of the most competitive lodging markets in years, the flaws of these sharing sites have never been more apparent. The fix, unfortunately, isn't. It includes careful reading and thoughtful legislation — if that's possible.
Dave Curtis, a retired music executive from Flossmoor, Ill., was looking for an apartment in California on Airbnb recently when he noticed the problem.
"The property might say on the general search page that it's $150 per night," he says. "But that doesn't include any of the additional fees. You only see those fees when you click through to book the property individually."
Curtis says these price quotes amount to "false advertising," not unlike a mandatory resort fee imposed on a hotel room after the booking process has already started.
Airbnb quotes a low, per-day rate when you search for properties. For example, four nights in an apartment in San Antonio were listed at a low rate of $88 per night. Clicking on the property to make a booking revealed that it didn't include a $25 "cleaning fee" and a $45 "service fee." Both are mandatory. That brought the actual rate to about $105 per night.
An Airbnb representative said the company shows a lower per-day price because sometimes hosts have fees that are not based on the daily rate, such as cleaning costs or fees for adding extra guests to a reservation. The costs are often fixed regardless of the length of the reservation, so they're not reflected in the daily rate shown in search results.
Uber, the popular taxi alternative, doesn't quote exact fares on its app. Instead, it offers a range of prices. A recent fare estimate for a pickup at New York's JFK Airport to Manhattan pulled up a price of between $82 and $159. Lyft, another ride-hailing app, also offers a price range. For a ride from Los Angeles International Airport to Santa Monica, Calif., for instance, costs were estimated at between $22 and $30.
Factors including weather and the type of service used, such as a car or limousine, cause the prices to vary. But Jim Fellers, an Uber driver from Portland, Ore., says passengers also receive an initial estimate because of varying traffic conditions. The benefits, including a no-tipping policy, friendly drivers and no money changing hands at the end of the ride, outweigh the imprecise rate, he says.
"I have yet to meet one rider who isn't enthusiastic about Uber," he adds.
But the truth is, just because there's an app and it's called the "sharing" economy doesn't mean it's any more transparent than a traditional way of traveling. And experienced travelers, such as Qiana Martin, know it.
"These are fine-print items that maybe are overlooked by bookers if they are not familiar with the nuances of these platforms," says Martin, an author and professional speaker based in New York. Among the pitfalls: cleaning or direct-deposit fees that are often disclosed late in the booking process or charges for extra passengers.
The trick isn't just to know what to expect when booking through a sharing site but also to know when a "legacy" site can do better.
"I'm constantly weighing the benefits of a legacy booking versus a sharing site," Martin says. "Can I have a four-to-five-star experience at someone's unique flat as opposed to a booking at a three-star hotel for the same price? Or can I simply reserve a room at a hip hotel for the cost of renting a room in a cool high-rise?"
Leisure travelers are easily duped into paying more for their sharing accommodations. Katherine Eakes, a dietitian who works for a restaurant-review website, found a room on Airbnb recently and, like Curtis, discovered only after selecting the property that it would cost $80 more per night than the initial price quote.
"I don't believe they are good at disclosing the full price," she says.
The technique of offering an initial price or estimate and then increasing it as the consumer goes through the booking process is referred to as "drip" pricing by the Federal Trade Commission. It's an issue the agency has struggled with. In 2012, the government held a conference on drip pricing, and the FTC later warned hotels that not disclosing a full price "may" violate the law by misrepresenting the price consumers can expect to pay for their hotel rooms.
But the agency stopped short of requiring hotels to include all mandatory fees in the initial price quote, saying only that they must disclose a full price before the booking is made. In recent weeks, the agency has recommended that Congress address the resort fee problem. If lawmakers do, it could also affect sharing sites and the way they represent their prices.
The sites are just taking a page from the rest of the travel industry, where a "race to the bottom" is in progress, according to Andrew McConnell, the co-founder of Rented, a property-rental site. Customers are baited with a low fare and then have required fees and surcharges added on to the final price.
The reason is simple: People book the cheapest rooms. So travel companies have every reason to offer a stripped-down, unbookable rate and then pile on the fees later. After all, they argue, you wanted it that way.
"Thus, despite people saying they prefer all-in pricing, their search and booking habits suggest the exact opposite," McConnell says.
And that's where critics say government regulation can help, ending a problematic cycle and saving travelers from themselves. A simple rule that prices must include all mandatory fees would give everyone a clear picture of what they're spending without putting any one site at a disadvantage.
Calling all HuffPost superfans!
Sign up for membership to become a founding member and help shape HuffPost's next chapter