WASHINGTON -- The ride-sharing service Lyft has hired two well-connected Washington lobbying firms to help it fight a looming battle in Congress and the executive branch over how to regulate ride-share and private taxi services.
The two boutique firms retained by Lyft have strong ties to Republicans. In disclosure forms filed with the U.S. Senate, both firms reported that they would be "advocating for the removal of barriers and anticompetitive activities that inhibit ride sharing."
TwinLogic Strategies is a woman-owned firm whose partners include former aides to Rep. Fred Upton (R-Mich.), chairman of the House Energy and Commerce Committee. Jochum Shore & Trossevin consists of two former George W. Bush-era Department of Commerce officials, who specialize in foreign trade issues, and two former Republican congressional aides.
Some six months ago, Lyft's chief competitor in the non-traditional taxi business, Uber, also hired a lobbying firm, led by former congressional aides to Senate Democrats.
Ride-sharing services like Lyft and Uber's UberX program are coming under intense pressure across the country from municipal boards and state legislators, who argue that the companies are essentially operating unlicensed taxi services.
The companies respond that while taxis pick up people on the street for a regulated fee, services like UberX and Lyft simply allow members looking for rides to connect with other members who are willing to drive them where they want to go. The three biggest players in the ride-sharing market -- Lyft, UberX and SideCar -- operate in most states via a "donation" system, under which passengers are encouraged, but not legally required, to make a donation to their driver at the end of their ride. California, however, rejected the "donation" argument last fall, and both Lyft and SideCar have subsequently transitioned to pay models in the state.
Ride-sharing services argue that their drivers should not be subjected to the same regulations as taxi drivers -- although companies like Lyft and Uber emphasize how carefully they screen their potential drivers for valid licenses, car insurance and no criminal records. Both Lyft and Uber recently instituted broad liability insurance policies that cover passengers who are injured in an accident and drivers who are hit by other cars.
Nonetheless, such "transportation network companies" are still banned from operating in a half-dozen major cities, including Miami, New Orleans, Houston, Austin, Texas, and Portland, Ore. Where they are permitted to operate, the companies often draw the ire of entrenched lobbying interests.
Often, those most opposed to the arrival of ride-sharing companies are the taxi and limousine operators, as well as municipal taxicab commissions. In many cities, these are powerful interest groups with deep roots in city politics.
By hiring lobbyists to push for federal legislation to protect their business models, Lyft and Uber could effectively bypass local governments. But that's not the only reason it makes sense for Lyft to retain Washington advocates.
The company may be seeking support in Washington if it plans to expand internationally -- a prospect that became more realistic this spring, after the company reportedly raised more than $150 million from investors looking to cash in on the growing concept. Uber is already well ahead of Lyft on that front. Commerce Secretary Penny Pritzker singled out Lyft's main rival last month, during a speech in Saudi Arabia, as an example of American startups that succeed overseas.
According to the disclosure forms filed this week, one of Lyft's new representatives on K Street, Jochum Shore & Trossevin, plans to lobby on trade issues for the company.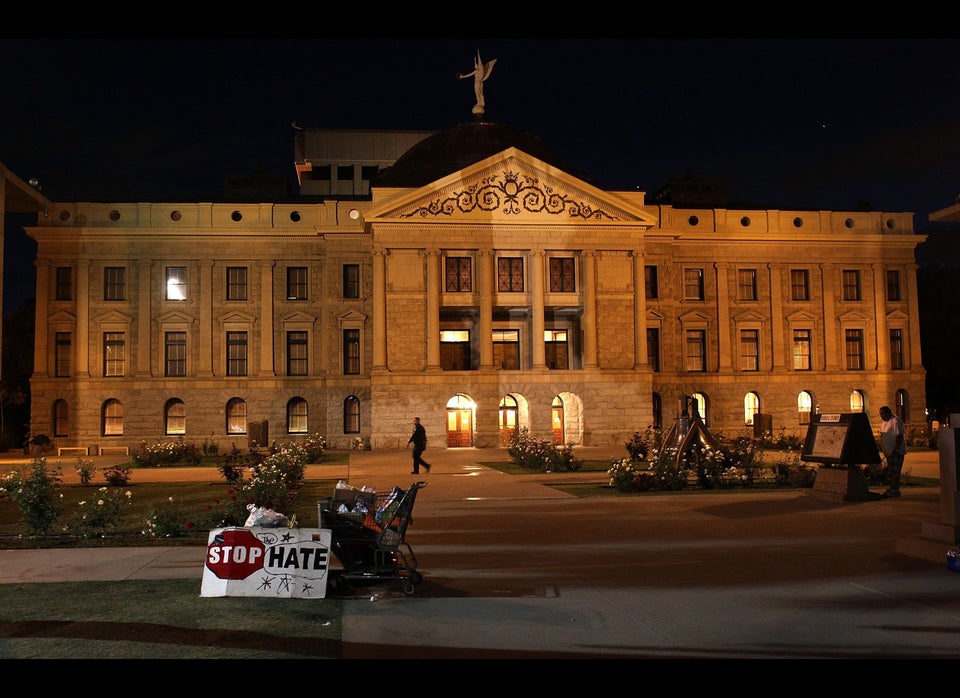 U.S. State Capitol Buildings