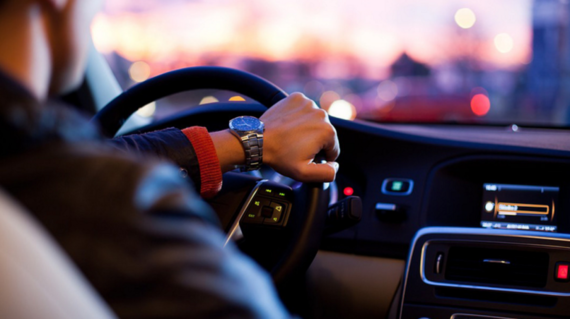 Via does not run yet on weekends in New York City so at 4 a.m. Sunday November 30th I jump into a Lyft to take me to JFK for my trip to Art Basel in Miami. The car is delayed 10 minutes and then goes ahead and picks up an intoxicated woman coming out of a building on 69th street obviously after having been out and staying the night. I'm delayed 30 minutes as Lyft dropped her off in Brooklyn first before I am brought to JFK. Lyft charges me $52. I'm thoroughly confused because this is the first time I take Lyft to JFK. I know that a regular cab exclusively for myself will charge a flat fee of $52 from JFK to NYC.
I started using Uber in the beginning, and then Gett from Israel, which really had a good rate and was competing head to head with Uber. Then I was introduced to Lyft last few months ago. It is an SUV service that shares rides for $5 anywhere in Manhattan without tip. I am never in a hurry so I don't mind taking the bus or one of the shared services currently available in Manhattan. I think I've taken the cab once in the last 12 months versus this shared economy service in NYC.
One morning, I accidentally booked 2 people, instead of myself, to go down for lunch at The Capital Grille on Wall Street. Within a few minutes of my email, while in the new luxury Cadillac Escalade SUV (with MSRP of $74,000 for the 2014 edition), Via instantly removed the second guest fare. It's pouring all morning and Via had always been readily available to me even when it rains. Riding in a Via's brand new Cadillac Escalade SUV and with friendly Via driver Paolo, I get the ride all for myself from Midtown to Wall Street. A regular cab would have cost around $30 for this ride. It dawned on me that this shared economy with luxury cars in Manhattan is permanently here for us to enjoy.
I have recommended Via to several dozen people already. I'm very impressed on how they run their business from 6 a.m. to 9 p.m. Monday to Friday in New York City. They recently started running through midnight on Thursday and Friday nights. It seems like a lot of drivers are also working for Lyft but Via, hands down, is the best fit for my 'hurry slowly' lifestyle. Via has impressed me with their luxury cars and consistent quality service.
Via offers shared rides in premium vehicles for only $5. The service is currently available in NYC and Chicago. Daniel Ramot, is the co-founder and CEO of Via, espoused this shared concept to travel in style, save on cash and reduce one's carbon footprint.
On the other hand, Lyft offers three ways to take a ride. Lyft ride is either solo or shared with 3 friends, and accessible nationwide. Lyft Plus is a 6-passenger ride and also available nationwide. Lyft Line is sharing ride with others going on the same direction for a lesser fee (approximately 60 percent less). Presently, this service is available to clients in Los Angeles, Austin, Chicago, Boston, New York, Washington DC and San Francisco. Logan Green is the co-founder and current CEO of Lyft.
All these transport service companies use an independent contractor business model. This means Lyft, Uber and Via do not employ their own drivers. Instead they have a contractor -contractee relationship. This is something to be pondered on. Are clients insured when riding in these vehicles, just in case accidents happen? Do the owners of the cars have comprehensive insurance?
The quality and safety of the service will certainly indicate who will make a permanent mark in this highly competitive business climate. I will try Lyft another couple of times and see how they stack up versus the other shared ride apps available in the market.
Support HuffPost
The Stakes Have Never Been Higher
Related
Popular in the Community