The car of the future may well be driverless, wearing a pink mustache and arriving sooner than anyone expected.
An executive at the transportation company Lyft announced in the Wall Street Journal Thursday that the company hopes to start testing a fleet of self-driving electric taxis within a year in partnership with General Motors. The auto giant invested $500 million in Lyft earlier this year with the clear intent of developing driverless technology.
A source close to Lyft, who declined to be identified because they were not authorized to speak for the company, emphasized to The Huffington Post that the program is at a theoretical stage, rather than an imminent reality, at this time. While Lyft has long been an advocate for driverless technology, a fleet of self-driving taxis will be tested at GM's headquarters long before they hit public streets.
A Lyft executive told the Journal the fleet will likely be comprised of Chevrolet Bolts powered by technology developed by Cruise Automation, which Chevrolet parent company GM acquired in March. Other specifics of the program -- including its location -- are far from certain. But the Journal reports that once it's running, customers will be allowed to opt out should they prefer to have a human driver at the wheel.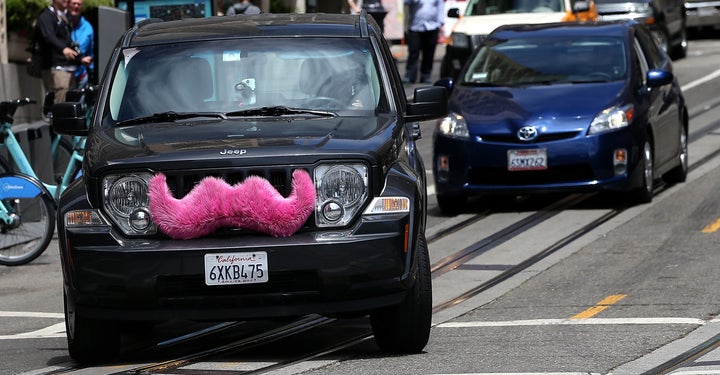 According to the National Conference of State Legislatures, a nonpartisan research group that tracks legislation, California, Florida, Michigan, Nevada, North Dakota, Tennessee and Washington, D.C., have passed laws to some degree permitting self-driving vehicles on their streets.
For the time being, that means Lyft's self-driving taxis will likely be limited to a city in one of the six states, or possibly the District of Columbia, as autonomous vehicles can't legally operate on public roads elsewhere.
David Strickland, the former chief of the U.S. National Highway Traffic Safety Administration, the agency that oversees regulations for self-driving cars, told Reuters last week that the government must establish guidelines for automakers before the technology can be used broadly.
In 2014, 6.1 million crashes on U.S. roads killed 32,675 people and injured 2.3 million more, Reuters reports. NHTSA says about 94 percent of all traffic crashes are caused by human error.
The NHTSA plans to release something to that effect sometime this July.
Note: The Huffington Post's Editor-in-Chief Arianna Huffington is a member of the board of directors for Uber, one of Lyft's competitors, and has recused herself from any involvement related to the site's coverage of that company.
Before You Go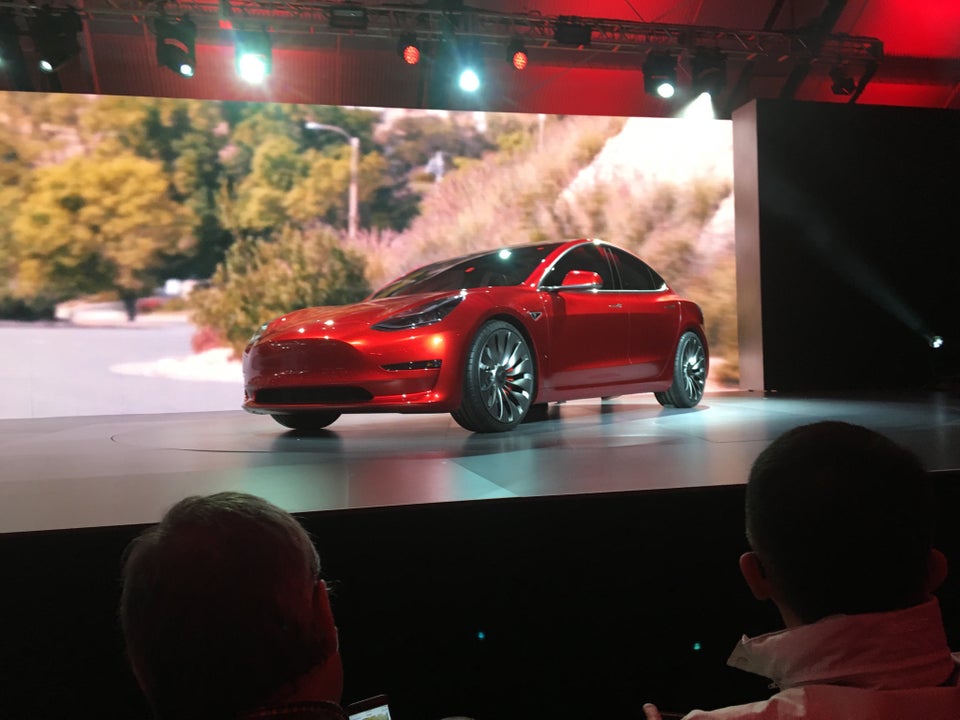 Tesla Model 3
Popular in the Community