When it comes to the hard work and dedication required to become an American Ninja Warrior, this little girl is showing she has what it takes.
Lylah MacCall jumps, climbs and swings through the obstacle course that her inspiring trainer, also known as dad, built in the backyard of her Denver, Colorado, home.
"Her practicing everyday on the playgrounds around our neighborhood has really given her the strength for this course," Gavin MacCall said in a Facebook post. "This years course got much more involved and would not fit in the house."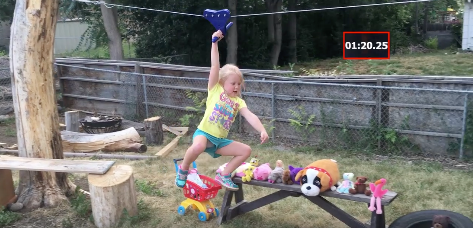 Seriously, this is not a walk in the park. Lylah conquers a balance beam and a teeter-log before she glides down a zip-line across the stuffed animals cheering her on.
Her dad's commentary is also spot on.
Gavin has set up a GoFundMe page to raise money for new obstacles on the training course. The video of Lylah has picked up over 130,000 views since her dad posted it on Facebook on September 30.