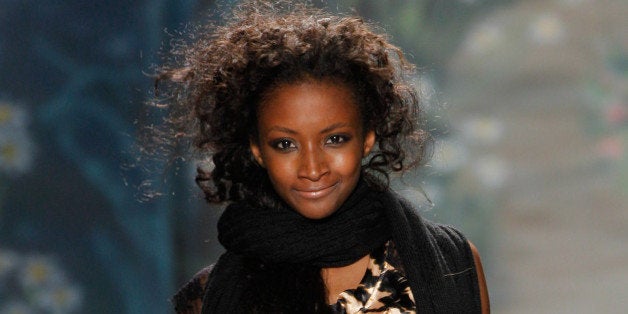 Like Superman's Clark Kent and Spiderman's Peter Parker, 29-year-old Lyndsey Scott has an alter ego. By day, she's a high fashion model, walking the runway for the likes of Gucci, Prada, Calvin Klein, and Victoria's Secret. By night, she dons square-framed Burberry glasses and transforms into probably the world's most beautiful computer programmer.
At least, she used to don glasses. "They're really broken right now…I fell asleep in them one too many times," Scott says. "I had been putting tape in the middle, but that hasn't been working so well."
While Skyping with Scott, I found it hard to imagine her hunched over a computer screen filled with code lines, rocking Urkel-style glasses with tape down the middle. But that's what makes her so intriguing: she confounds the stereotypes of both models and programmers.