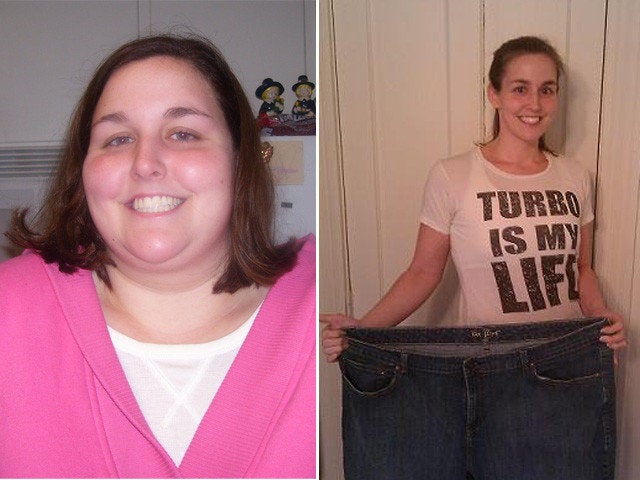 Name: Lyndsey Oliver-Farewell
Age: 25
Height: 5'10"
Before Weight: 316 pounds

How I Gained It: Food has always been a big part of my family, and growing up it was a central part in family get-togethers and celebrations. This bad habit followed me into my adult years. Everything became all about food. Bored? Let's go eat. Sad? Time to eat. I had take out at every meal. Not just every day -- every single meal. Chicken fingers, cheese fries, cake, ice cream. You name it. My boyfriend (now husband) and I spent almost every free second at a restaurant. Eventually I began to worry about health-related problems with my heart and my liver due to being overweight, yet I continued to eat poorly and not pay attention what I was eating -- or the portion size of it -- at all. In addition to this, beside one or two dance classes a week, I rarely, if ever, would exercise. I would always try to diet on my own but constantly struggled to lose weight and keep it off. It was at the end of 2008 and the beginning of 2009 -- when I reached my heaviest weight in many years -- that I finally decide it was time to make a dramatic change
Breaking point: When I reached my heaviest weight, I found out that there was fat surrounding my liver. Hearing news like this was like a wake up call to me because I knew this was very unhealthy. Before this, I usually thought about being overweight as a physical appearance issue, but after I found this out it hit me that it was a serious risk to my life, and the quality of it. It was then that I realized that I had to make big changes in order to live a long healthy life, it was no longer about looks, it became about my life and my overall health.
How I Lost It: I started my weight loss journey using Power 90. After researching many products, I decided that Power 90 was the best option to begin my weight loss goal. The 90 day plan seemed motivating and attainable for me. I knew I needed something that was challenging, but geared toward someone who wasn't in good physical condition. From there I was hooked! I've become a graduate of Turbo Jam, Power 90 Master's Series, Chalean Extreme, Insanity, P90X, and Turbo Fire. Each program has pushed me closer to my goals, kept me challenged, and motivated!
I am now on the last phase of another round of P90X, and I have not missed a workout in over two years. Not only have I added years on to my life, my entire life style has changed. I feel better, I look better and I move better. On top of all that, I can now finally shop in stores I never could before. It has been a complete 180 from where I was just a couple years ago.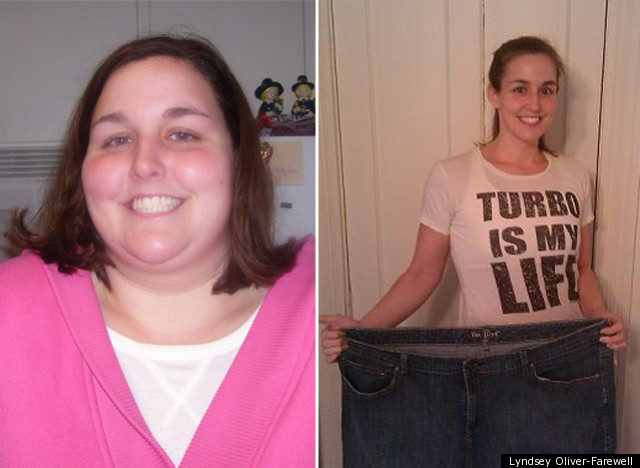 Related