Advanced Style muse, Lynn Dell, is the owner of Off Broadway Boutique, one New York's most glamorous shops, located on the Upper West Side. For over 40 years Lynn has helped women discover their personal style and inner beauty. At 78 years old, she is more confident and daring than ever. Check out her top ten style tips and wonderful video interview below.
Lynn Dell's Top Ten Style Tips
1. "We must dress everyday for the theatre of our lives."
2. "You must have a smile, you never get a second chance to make a first impression."
3. "My philosophy is fashion says 'me too,' while style says 'only me.'"
4. "It's not what you are wearing, It's how you put it together."
5. "Dress for yourself. If you are happy, you will make the world happy."
6. "Accessories are the most important thing. You can wear the same thing many times by adding different jewelry, scarves or a hat."
7. "Accentuate the positive and eliminate the negative."
8. "Your attitude is your altitude."
9. "When you walk into a room with a hat, you own the room."
10. "I like strong colors and I like strong people. All colors work if the intensity is strong enough."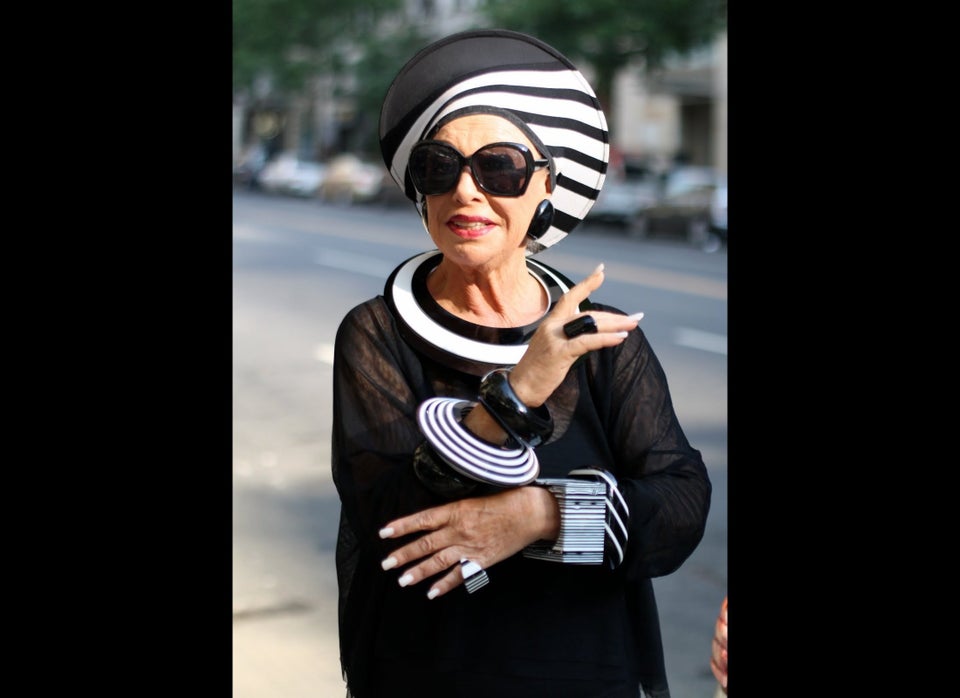 Lynn Dell The Countess of Glamour
Related