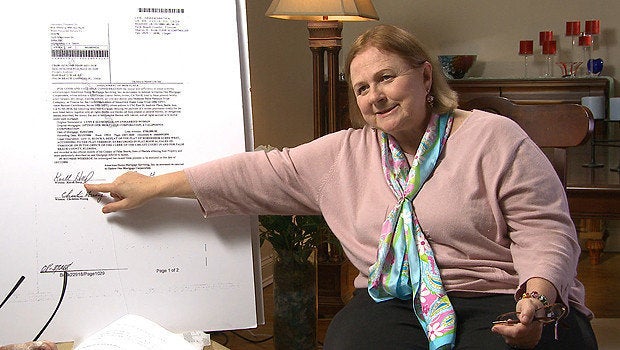 Look closely at the paperwork if you ever get foreclosed on. It could pay off.
That's what Lynn Szymoniak learned when her bank foreclosed on her Palm Beach Gardens home in 2008. Szymoniak, an attorney and renowned expert in foreclosure law, was suspicious of the way foreclosures were being conducted in Florida, so she started looking at documents. Eventually she made headlines when she found that the paperwork in tens of thousands of other foreclosure cases seemed to be fraudulent.
Now, as multiple sources have reported, Szymoniak is getting $18 million as a result of her investigative efforts -- part of a $95 million settlement paid out by Bank of America, JPMorgan Chase, Wells Fargo and Citigroup. That's just one component of the $25 billion mortgage settlement filed earlier this week on behalf of those four banks and Ally Financial.
Szymoniak, who is still fighting to win back her foreclosed home, according to CBS News, has become a very public face in the fight against robo-signing, the pervasive practice of banks falsifying mortgage paperwork and authorizing documents without reading them.
The robo-signing problem has proven a major handicap to the housing market, and, in an indirect way, the economy as a whole. In many states, foreclosure processing has slowed to a crawl as banks go back and review old paperwork, looking for evidence of misconduct.
That, in turn, has made it harder to move properties through the foreclosure pipeline and back on to the market -- meaning that housing prices are staying low, cash-strapped renters are getting squeezed out of places to live, and the broader economy still doesn't have much momentum.
When all is said and done, Szymoniak might prove to be the single biggest beneficiary of the $25 billion settlement, which will be divided amongst homeowners and federal and state governments.
About a million homeowners will supposedly get significant loan reductions as a result of the settlement, but for another 750,000 borrowers, the payout will only be about $2,000 at most. Millions more homeowners are excluded from the deal entirely because their loans are owned by Fannie Mae or Freddie Mac.
Watch Lynn Szymoniak's appearance on 60 Minutes last year:
Related
Popular in the Community