Rep. Lynn Westmoreland (R-Ga.) on Monday joined the growing chorus of Republicans claiming that an in-depth New York Times report on Benghazi, Libya, was published to protect former Secretary of State Hillary Clinton ahead of a possible presidential run.
During an appearance on "Fox & Friends," Westmoreland questioned the timing of the report, which was published Saturday after a months-long investigation into the Sept. 11, 2012 terrorist attack on a U.S. consulate in Benghazi that killed four people.
"I don't know why they put it out unless it was for political reasons," Westmoreland said, adding that the House Intelligence Committee, of which he is a member, "thoroughly dispute[s]" the report's conclusion that the attack was not linked to al Qaeda.
"This thing is eventually going to fall back on the State Department, when all the truth gets out there. Of course, Secretary Clinton was in charge at the time and there is just now a lot of rumors going and pushing about her running for president in 2016," he continued. "So I think they're already laying the groundwork. We are not quite as used to this kind of political machine as the president and the Clintons have."
Westmoreland suggested that The New York Times is "trying to absolve [Clinton] from the lack of security that was sent over there, the number of requests for security that was turned down."
"So I think they're trying to take the pressure off her and the administration, quite frankly," he said.
Westmoreland is not alone in his views. On Sunday, Rep. Mike Rogers (R-Mich.), who chairs the House Intelligence Committee, claimed the paper had sought to "clear the deck" for Clinton in 2016 with its report.
"I find the timing odd," Rogers said. "I don't want to speculate on why they might do it, but I can tell you that the information that's being presented in a way that we heard before ... through the [committee] investigation [we] have been able to determine [it] is not accurate in its portrayal."
Several other Republican lawmakers have rejected the report's assertion that the Benghazi attack was the work of independent Libyan militias, and not al Qaeda or another international terrorist group. The White House did not dispute the findings of the report.
Andrew Rosenthal, editor of the Times' editorial page, said it was "particularly hilarious" for Republicans to suggest that the report had been designed to defend Clinton's record, should she eventually decide to run for president.
"Since I will have more to say about which candidate we will endorse in 2016 than any other editor at the Times, let me be clear: We have not chosen Mrs. Clinton. We have not chosen anyone," Rosenthal wrote in an op-ed Monday. "I can also state definitively that there was no editorial/newsroom conspiracy of any kind, because I knew nothing about the Benghazi article until I read it in the paper on Sunday."
Republicans themselves have been guilty of resurrecting Benghazi in order to raise questions over whether Clinton did enough to prevent the attack.
Earlier this month, Republican National Committee Chairman Reince Priebus said he was "focusing in" on Clinton as the 2016 Democratic presidential nominee, shortly after the RNC successfully campaigned against two networks' plans to air Clinton documentaries. During that time, the RNC hit the media for having a "liberal bias" and released ads attacking Clinton over Benghazi.
Before You Go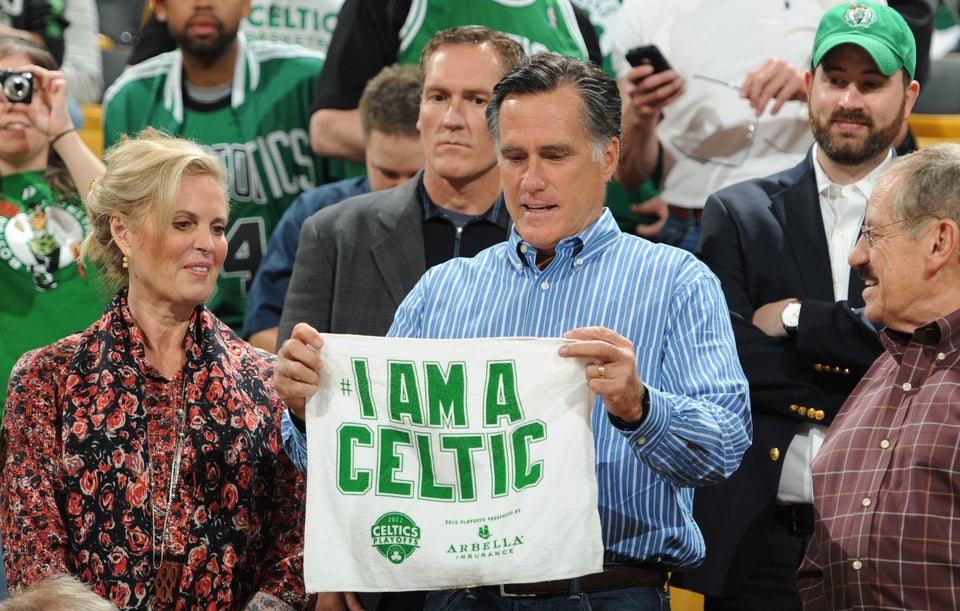 Mitt Romney, Regular Guy
Popular in the Community