A longtime fixture in the style scene, writer Lynn Yaeger is crazy for collecting. She skips fashion shows for antique markets and her morning ritual involves trolling eBay armed with her shortlist of favorite search terms. Yaeger offered The Inside Source , an online style magazine presented by eBay, a rare glimpse inside her apartment--a well-appointed showpiece for her collections. She'll also be joining the publication as a guest columnist, focusing on her personal story as a collector as well as those of other style makers whose personal collections inspire their work--and keep them awake at night.
Here is what I do every single morning, in between teeth-brushing and waiting for the coffee to boil: I turn on my laptop and type "baby locket" into eBay. This is followed by "baby brooch" and then either "sweater 1930-46 (Depression, WWII)" or "antique enamel charm bracelet" or "Becassine doll." I do this because I am an avid, some would argue rabid collector, with a shifting catalog of enthusiasms that at the moment includes vintage cardigans and 1920s bracelets; rag dolls meant to resemble French cartoon characters (the aforementioned Becassine dolls) and Victorian children's jewelry--the rarer, the more elusive, the less findable, the better.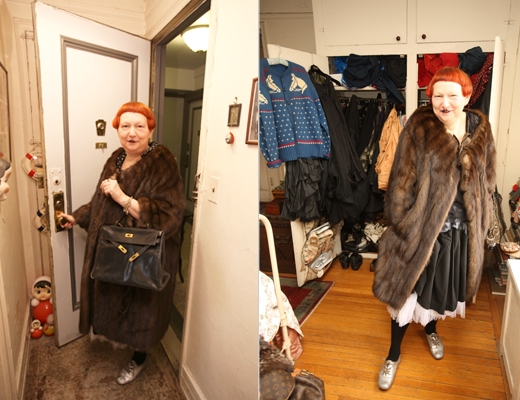 Yaeger in her entryway with her eBay-bought fur and Hermes Kelly bag; Yaeger in front of her overflowing closet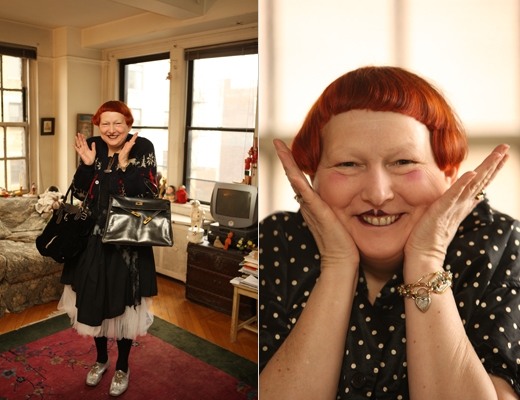 Lynn Yaeger in her eBay finest: reindeer sweater, Fendi bag and Hermes bag; Yaeger giddy at the thought of an eBay auction win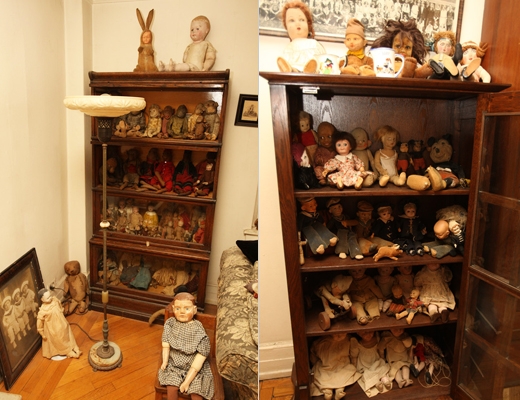 antique toy and doll collections
My collecting started innocently enough, decades ago, with a desire to perk up my house with a couple of interesting geegaws and maybe add a few pieces of old-fashioned glamour to my wardrobe. One day, oh, maybe 12 or so years ago, I was at my desk at the Village Voice when a colleague moseyed over to show me something our new toy, the computer, could do. He typed "Martha Chase doll" (a circa 1910 plaything I was obsessed with at the time) into something called eBay (funny name, right?) and when those doll faces popped up on the screen, my life changed forever.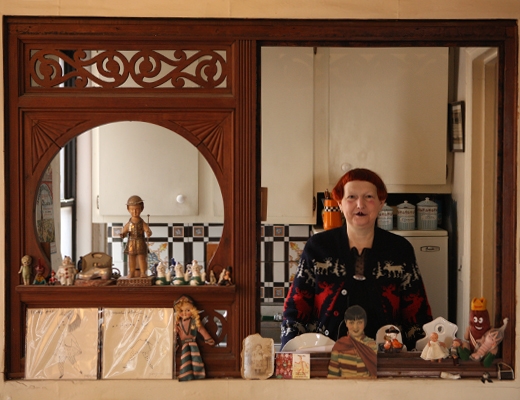 Yaeger in her kitchen
The items I collect exert a powerful pull on my imagination and I am certain that I'm not alone in my passions. In the next several weeks, I will be interviewing other collectors--people like Barneys Creative Director Simon Doonan and his partner, renowned interior designer Jonathan Adler--for eBay's The Inside Source. Some folks may head to eBay seeking a new MP3 player or a handbag that sold out before they could get their hands on it (I know I have!), but I'll be trying to get to the bottom of the mystery of what makes otherwise sane people spend all their money on King George coffee mugs and vintage striptease costumes. They'll be sharing with me the joys of the hunt, the incredible rush of victory when you get your hands on something you've been longing for, and, inevitably, the agony attending the ones that got away.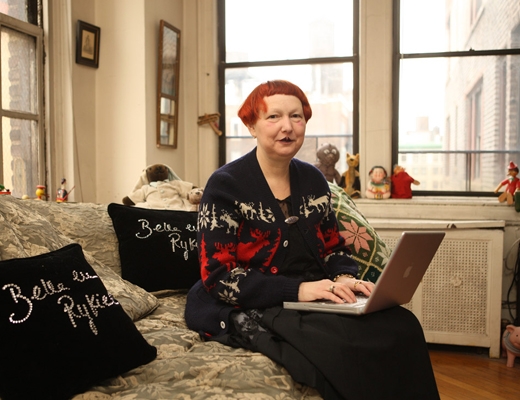 At her computer browsing on eBay
Read more about Yaeger's collections and find her eBay wish list at The Inside Source .

Popular in the Community