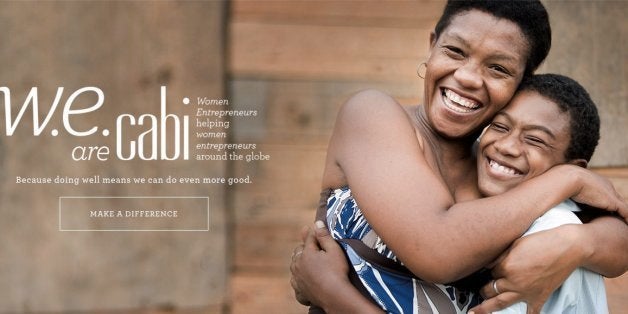 Paradigm Shifters is a series of interviews with a select group of women and men from eclectic walks of life. It will highlight unspoken, real-life insights on how they have been able to turn weakness into strength. A naked soul point of view of how their breakdowns were really a preparation for breakthroughs. They are your quintessential paradigm shifters; internal shifts converted into genuine change.
Everything I have ever done has been focused on this underlying theme of shifting the paradigm because, "What we think determines what we feel and what we feel determines what we do." Hence, why Empowered by You takes lingerie, which has traditionally been seen merely as a tool of seduction and redirected that energy as a tool of empowerment.
I hope from these stories you will look at your own situations, struggles and accomplishments through a different lens. At the very least you will be more equipped with real life tools to change your own paradigm. At the end of the day, we are our own Alchemist turning the silver we were born with into the gold we are destined to become.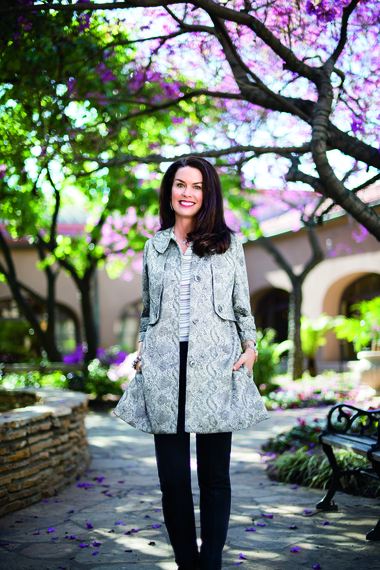 Kimberly Inskeep - Founder/President/Chief Culture Officer, cabi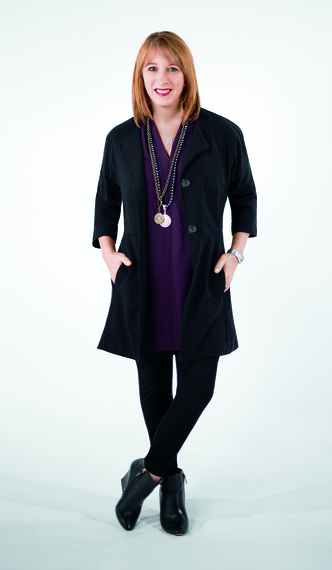 Lynne Coté - Chief Executive Officer, cabi
What inspired you to create the direct sales business model and what is the impact you are aiming to achieve on the lives of your stylist?
Kimberly: About 21 years ago, right around the time I gave birth to my daughter, I began to wonder if I could be part of creating a paradigm shift in the way women built sustainable careers.
I was good friends with Carol Anderson--our label is her namesake--and she had been selling through brick and mortar for almost twenty years. She watched traditional retail move away from being a special and personalized experience. We were out to dinner one night and she said, "I really believe women shoppers are ready for a new way to shop." And at that point I was thinking, I'm really ready for a new way to work. I had been traveling all over the world. I had a little one and I didn't see her take her first steps. I thought: there's got to be a different way out there. There had to be a more liberating career avenue for women. I thought about all the women who would love to do something like this as a home-based career. We wanted to create something that would be a truly viable alternative to a career path that would give an educated, career minded woman an opportunity to make an income that's meaningful to her.
Carol and I found ten women among our friends to work alongside us. We were so likeminded--we wanted to create something that was truly different than anything that had been done in retail or social selling. We were motivated to bring value to people. It was so meaningful to have a group of twelve women dedicated to making a mark in the world. That was our heart from the beginning.
I was thrilled to see that you support microfinance and was fascinated with your W.E. are cabi program. I would love to hear how you got inspired with microfinance as your entry point for impact.
Kimberly: It becomes a very personal business when you think about our stylists being in a living room with other women. These women don't necessarily feel good about their bodies or they've just gone through a major life change--all of those things come out when you're sitting around together trying on clothes. We began realizing that we have this business that is deeply touching the lives of women and we wondered if we could do that beyond the living room.
Back in '08, we came into contact with an organization called Opportunity International who were also touching lives of women in need around the world and what they were doing rang true with what we were doing to empower these women. We first started by donating clothing, but our consumers were so excited by it and wanted more.
Last year we thought, is there something more we can do? We all believe if you've been blessed to achieve some level of success in life you have a responsibility to give back. We established the W.E. are cabi program. It's a one for one micro-funding program in partnership with Opportunity International. When a woman starts her business here, we spend a lot of time providing her with tools and support and we wanted to do something paralleled. For every woman that starts her cabi business, we fund a small business loan in her name for a woman in a developing world. For every loan that we create, it ultimately turns into five more loans.
How do you feel this is impacting the business?

Lynne: I don't know if we've attracted more women because of this, but I would say we've attracted more likeminded women. That's always been our desire in the first place. We wanted likeminded people because you can do far more when you have like-mindedness--we wanted women that cared about making a difference. We have unprecedented industry levels of retention at cabi and always have. It's never slipped below 85%. Bringing likeminded women to truly build a business is what I believe is part of our retention strategy.
How do you curate your clothing for each season? How is your style different than other brands and what makes it appealing to your customers?
Lynne: What I love about this design team is they're not a team that copies other brands. They are truly inspired by their vintage clothing. They travel around the world to be inspired whether it's by artwork or by trends. I would say our product resonates with our women for two reasons.
One, we're one of the only brands that actually designs into the previous season's collection.Our women can build a complete wardrobe solution.
And two, we're a brand that doesn't discount which is unheard of in women's retail today. We have to give that value proposition in different ways--whether that's from the personal shopping experience or the quality of our fabrics. Cabi is one of those brands that you see a nineteen year old rocking it and then someone who is seventy wearing and loving it. The design team spends time giving training on how to mix and match the collection so it can go from contemporary to something more predictably put together for someone more conservative.
What was your breakdown to breakthrough moment?
Lynne: When I was forty-three I was running a two billion dollar business. I would say I was at what I thought was the pinnacle of my career and I found myself pregnant with twins. For health reasons I needed to step out of that big position and that was a real loss of identity for me--to walk away from something like that. But my breakthrough happened because I spent two years really digging deep with what I wanted. Did I really want to go back to that kind of a job or did I want to find a bigger reason for working? It was an opportunity to take my personal and aspirational goals to make a difference in the world and marry it back to a business opportunity. When I found cabi, it was the perfect fit for me. That was my breakthrough.

What legacy would you like to leave behind?
Kimberly: I think what Lynne and I both share is we really want to create what we call a culture of leadership here. When all is said and done, if cabi doesn't exist one day, we hope what does remain is that there are women out there who are stronger as individuals, stronger through their experience at cabi leading their own business, leading themselves, influencing others, and making a difference in the world.
That's what happens when you emphasize leadership development. When you learn how to lead others and you learn how to lead a business, you develop skills like nothing else out there. They're getting skill sets that speak to all other areas of their life.
Lynne: One of the most important things that we want cabi's living legacy to be is that we've given women more confidence. If we left anything behind, it would be women saying: because of cabi, I am a different woman and I am making a difference in the world for other women.
It's a legacy that isn't just for the individual. It lives on because she in turn goes on and does it for others. It's self-perpetuating.
REAL LIFE. REAL NEWS. REAL VOICES.
Help us tell more of the stories that matter from voices that too often remain unheard.