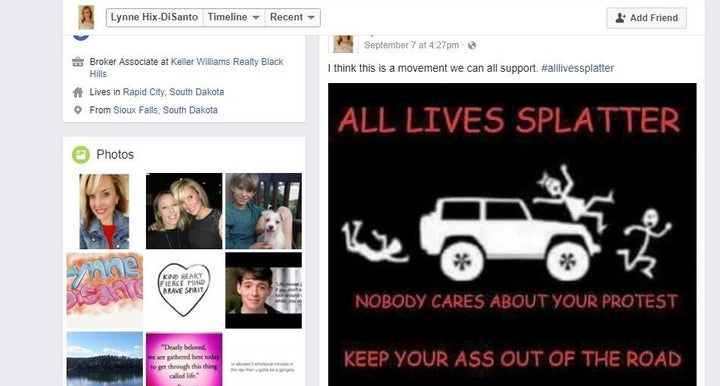 A Republican lawmaker in South Dakota is coming under fire for posting a violent cartoon meme showing a car slamming into people along with the phrase "ALL LIVES SPLATTER."
Rep. Lynne DiSanto, the Republican whip in the state's House of Representatives, wrote: "I think this is a movement we can all support."
The tasteless post, which was later deleted, cost DiSanto her job as a real estate agent.
However, House Majority Leader Lee Qualm told the Argus Leader newspaper that DiSanto was not in danger of losing her whip position.
"Obviously I think she wishes she had not put it out there, but she was quick to pull it down and it seems like one of those things you do without putting much thought into it," Qualm told the newspaper.
DiSanto also apologized, but only to people who took offense to her post. She defended the image itself as a cautionary lesson.
Others disagreed with that interpretation.
"The right to peaceably assemble is fundamental to our democracy ― so fundamental, in fact, it is included in the First Amendment to our Constitution," South Dakota Democratic Party Executive Director Sam Parkinson said in a news release.
Last week, a sheriff's department in Washington was forced to apologize after sharing the same meme.
Before You Go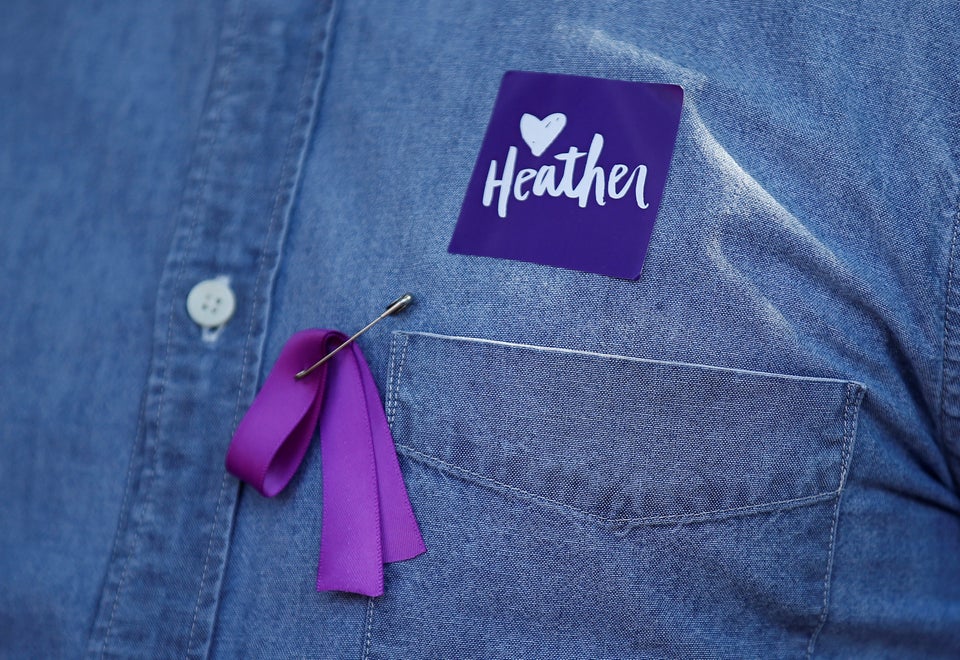 Memorial Held For Charlottesville Victim Heather Heyer
Popular in the Community