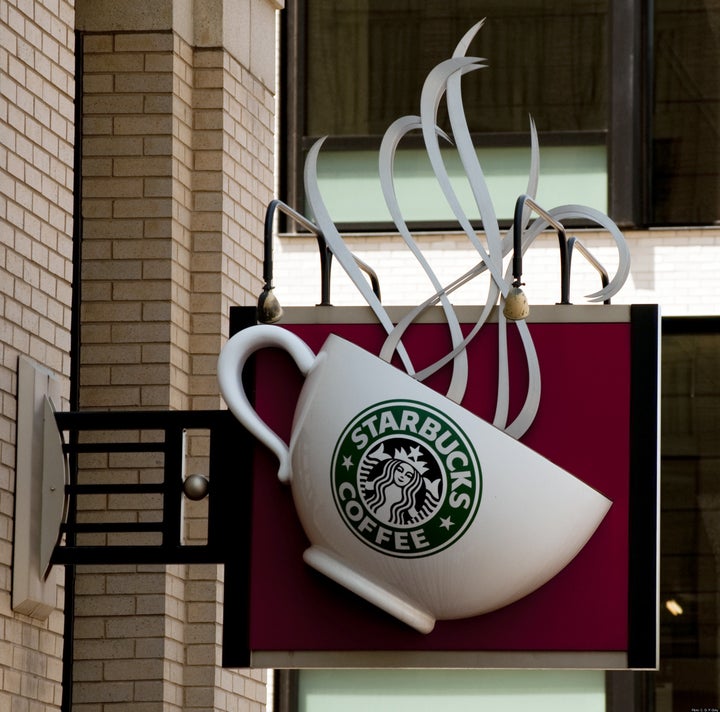 UPPER WEST SIDE -- Don't call her this week's Steven Slater.
Lynne Rosenthal, the English professor who caused a ruckus in an Upper West Side Starbucks when she refused to bow to what she called the coffee giant's "linguistic fascism," says she's no folk hero -- but she won't ever patronize Starbucks again.
Rosenthal, who's in her 60s, was kicked out of a Starbucks at West 86th Street and Columbus Avenue after she tried to order a plain multi-grain bagel, the New York Post reported Monday.
When the employee behind the counter asked Rosenthal, "Do you want butter or cheese?" the English professor refused to say, "without butter or cheese."
She thought "plain" would suffice.
Rosenthal told DNAinfo that Starbucks' use of language was "Orwellian," a reference to George Orwell's depiction of government manipulation of language in the novel "1984."
"It's all about control," Rosenthal said. "They're trying to control the language and in that way create a different reality. Unless you obey that language, they lose control."
A company representative at the Starbucks where Rosenthal was kicked out refused to comment Tuesday. Starbucks' media relations department did not immediately return a phone call and an e-mail seeking comment.
Rosenthal said she's been flooded with calls from reporters and requests to appear on TV, but she's turned them all down.
"I'm no leader," Rosenthal said. "If I were a leader, I'd be on TV tomorrow."
Rosenthal's Starbucks' story struck a nerve with many who saw the headline and assumed she'd made a stand against Starbucks' invented lexicon of words like "venti" and "grande" to mean large and medium.
A link to DNAinfo's coverage on the Huffington Post sparked more than 1,000 comments, and even The Economist and The New Yorker weighed in with analysis.
But Rosenthal told DNAinfo Monday night that she's no language crusader.
"I didn't go into this with any intent to make a point," Rosenthal said. "I simply wanted my bagel."
Customers outside the West 86th Street and Columbus Avenue Starbucks Tuesday revealed the complicated feelings the coffee chain can inspire.
Customer Gary Pretsfelder said he refuses to use Starbucks language "on principle." Instead of a grande tea, Pretsfelder always orders "medium," he said.
"It feels pretentious to me," Pretsfelder said. "I just want to be able to speak English."
But he said he'd never run into problems for refusing to use the store's words. And though not a fan of its invented language, Pretsfelder says he likes the store's cosy atmosphere. "I like the environment, I just don't like the pretension," Pretsfelder said.
Rick Angelastro, 52, said doesn't like how baristas always seem to ask if he wants cream or sugar, even when he orders black coffee. Angelastro said the question seems to be a bid to get him to spend more money.
But, Angelastro added, he "couldn't live without Starbucks."
"They hooked me years ago," he said. "I don't care if it's pompous. I'll order it the way they sell it."
Rosenthal said she visited the Starbucks to use the WiFi connection and figured she should buy something while she was there.
However, Rosenthal said she'll never shop at Starbucks again. If people agree with her, they're free to follow her example, she said, or write a letter of complaint to Starbucks' corporate offices.
She added that an invented language is the only thing that separates Starbucks from run-of-the-mill coffee joints.
"Without the language, Starbucks would be nothing," Rosenthal said. "Even Dunkin' Donuts has frappuccinos, or whatever they're called there."
Calling all HuffPost superfans!
Sign up for membership to become a founding member and help shape HuffPost's next chapter