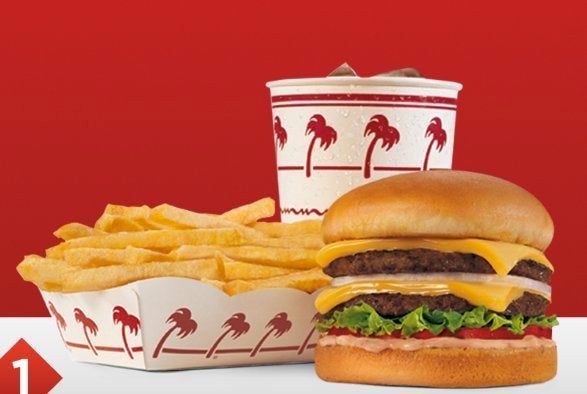 Given the amount of fanfare that surrounds In-N-Out Burger, one would think that the fast-casual chain was fairly ubiquitous. While 281 stores is nothing to shrug at, the locations are only in five states in the Western U.S., so East Coasters are forced to take a cross-country trip to get a bite of a double-double (well, unless they happen to chance on one of the occasional international In-N-Out pop-ups).
For one, In-N-Out doesn't franchise any of its stores, which the chain argues helps it maintain control over "food quality, restaurant cleanliness and its overall image," the OC Register explains.
Second, none of the restaurants have freezers or microwaves, so all of its food comes fresh from two distribution facilities, one in California and one in Texas. Opening up locations in areas that are farther away would result in a need for more distribution facilities and a big change to In-N-Out's supply chain.
It's interesting to compare In-N-Out's expansion strategy to that of Shake Shack, the 9-year-old New York-based burger chain that also inspires a herd of rabid fans. While In-N-Out has been around for 65 years, has a relatively unchanged menu and expands mostly within a defined geographical area, Shake Shake is almost doing the exact opposite. The chain customizes certain food offerings based on each location and is expanding to places far from its home base, like London and the Middle East.
Worth noting, however, is that Shake Shack has not yet made attempts to open in areas where In-N-Out restaurants are located. Smashburger, another growing fast-casual burger concept chain, is planning to take on California, though. And Five Guys, another threat to In-N-Out's burger dominance there, has already done so.
What does this exactly mean for In-N-Out? Will its strategy of low and slow growth be able to compete against chains that are growing bigger, faster? Given how much the brand still resonates, despite being considerably older than its competitors, we're wondering if the newer chains are the ones that should be worried.
Calling all HuffPost superfans!
Sign up for membership to become a founding member and help shape HuffPost's next chapter
BEFORE YOU GO
PHOTO GALLERY
Fast Casual Burger Chains To Watch