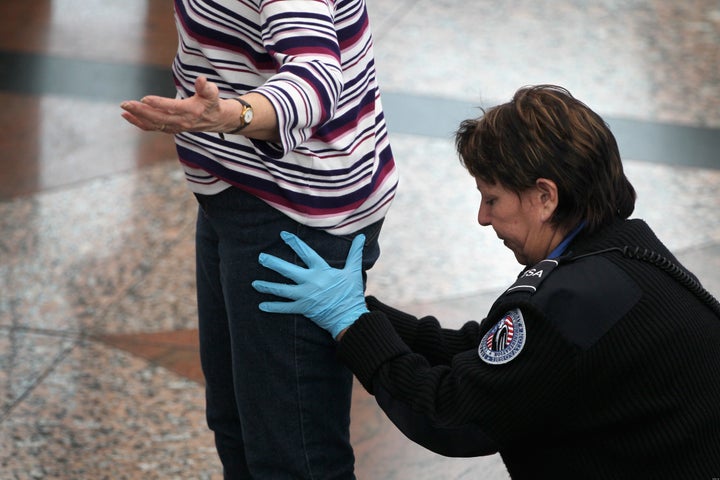 Lynsie Murley, a 24-year old woman from Amarillo, Texas has won a lawsuit she filed in 2010 against the TSA over what she claims was an extremely embarrassing patdown, according to MSNBC.
The patdown in question occurred at the Corpus Christi airport in May 2008. Murley sued the TSA for negligence and intentional infliction of emotional distress after she was forced to expose her breasts during a patdown.
In the suit, Murley claimed the TSA agent pulled her blouse too far down, which left her exposed to the entire area. According to NowPublic, Murley claims the TSA agents joked about the incident in front of her and was even told by a male TSA agent that he'd wished he'd been there to see it.
Her lawyer, Jerry McLaughlin, told the Daily Mail that his client had received "some justice" but refused to give a dollar amount on the settlement.
The fervor over the TSA patdowns seemingly reached a fever pitch over Thanksgiving, when protests occurred at airports across the country and angry passengers spoke out against the new procedures.
Related